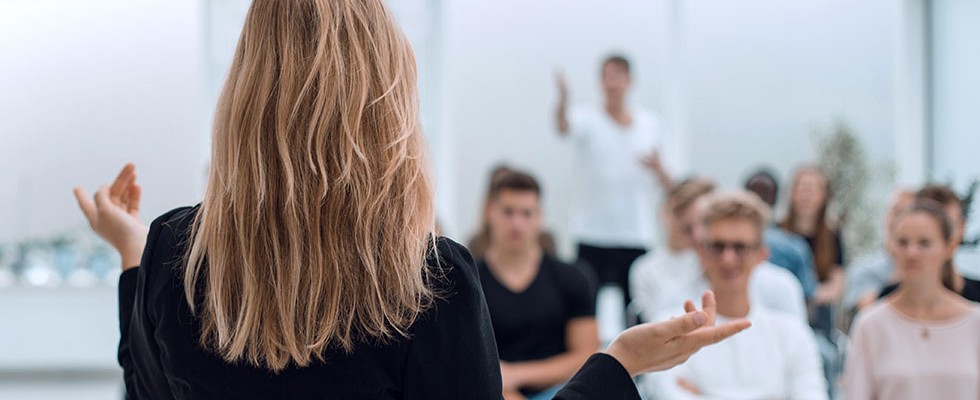 Let your superusers lead the way with new tools
The health care industry is facing unprecedented challenges today. In addition to shortages of personnel and supplies, organizations are struggling to adapt to rapidly changing conditions. Now more than ever, there is a high volume of complex work that needs to be completed in a shorter time frame without error. Technology is a powerful ally that facilitates the effective and efficient training and onboarding of workers. But it's only effective if properly matched to the needs of the specific business.
Impact of Training in Clinical Settings
Many people view technology as a way to improve clinical outcomes or streamline workflow processes. But it has also been shown to have a significant impact on making training more effective and efficient. Let's say you're hiring a new clinician. That candidate must be capable and knowledgeable and trained quickly to join already existing workflow processes. Implementing new technologies allows for self-paced learning with a focus on the information that will be most useful in their day-to-day practice. Additionally, it enables employers to quickly identify areas where trainees could use additional support and tailor training materials accordingly. Finally, embracing technology allows new clinicians to learn procedures and techniques in less time, minimizing the disruption of current staff who are already on the job.
Reduce Errors & Improve Patient Care
Home medical equipment (HME) and home infusion providers are turning to technology more than before to help manage the training process. The ability to guide each staff member through their portion of the intake process, for example, ensures important information related to payer requirements, patient medications and more are captured up front to reduce downstream errors, improve clinical interactions and make it easier to train staff regardless of their role. Technology can also be used to create training modules that are specific to each staff member's job function. By doing this, staff can get the most relevant and up-to-date information possible. This saves time and money. Additionally, technology can be used to track each staff member's progress through their training. This way, managers can help ensure that everyone is on the same page and no one falls behind.
Successful Training for Better Practice Management
By using technology to enhance training, home medical equipment and home infusion providers can improve employee knowledge and skills and ultimately provide better care for their patients. Online access to training materials and other online tools and resources can help employees stay current with the latest industry news and developments, as well as provide them with the ability to review training coursework at their convenience. Additionally, technology can help make training more successful by allowing employees to share their knowledge and experience with others. By using social media and other collaboration platforms, employees can connect with others who are also undergoing training. This can help to create a community of learners, which can contribute to the overall success of the training process.
Impact of Health Care Innovations
Innovations that support HIPAA compliance, such as telehealth, video conferencing, text messaging and email, are replacing phone calls and in-person appointments. The use of technology in the training process teaches new employees how to use these tools for better patient care and communication. Whether you are using these to communicate with patients more effectively or to better understand their needs and preferences, incorporating technology into your training program can help streamline operations and improve the overall experience for both you and your patients. Further benefits of these tools include helping minimize errors and a reduction in required interactions.
Superusers Leading the Way
With all the advantages associated with the adoption of technology, some organizations don't just use it daily but depend on it entirely. Among them are the "superusers." Training staff to use technology is difficult and challenging. Superusers embrace technology across all sectors, especially when onboarding new staff. They learn the granular details of the system and train others in their organization to be able to use it successfully.
When incorporated into a new hire's training program, technology is a vital tool in teaching institutional best practices, eliminating the need to switch between different systems of information. The right technology offers system-wide improvements, more accurate workflows and a potential reduction in personnel. The results are improved critical outcomes as well as organic workflow.
Future Advances on the Horizon
With an initial focus on workflow, the implementation of technology will have wide-ranging effects across the future of the industry. In addition to offering comprehensive clinical knowledge on Day One, training sparks staff creativity and efficiency. Patient care will always be the central focus and technology assures a bright future for this goal. Health care technology continues to advance and evolve, and health care providers are preparing to embrace it to remain competitive. Technology offers the opportunity to train providers to be well-positioned to provide the best quality care for their patients, delivered efficiently and effectively.