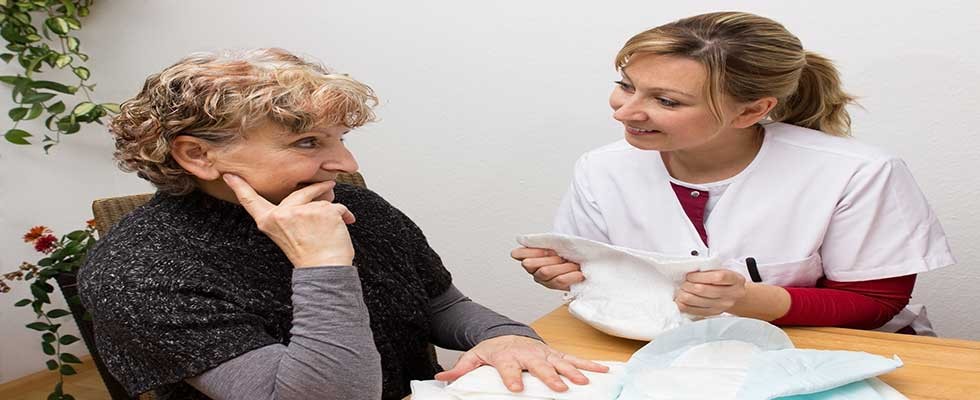 Reposition your incontinence aisle as the go-to source
At first, the symptoms were subtle: a slowing rate of sales, a dull pain at the cash register, maybe increased anxiety at the end of the month. But when they worsened, you looked for a formal diagnosis only to find your worst fears recognized. You have E-comm-itis. This disease affects the incontinence section of your store and is brought on by the increasing presence of online retailers selling incontinence products. Left untreated, the disease can easily spread to other areas. Many home medical equipment dealers accept their diagnosis and opt for elective surgery in the form of the complete removal of their incontinence section. Some stores decided to fight the disease, but still don't have healthy incontinence sales to this day.
Before we write the obituary for incontinence sales, let's look at some home remedies to see if E-comm-itis is reversible.
Pick a Winner
Selecting your go-to brand of incontinence products isn't as easy as just finding the least expensive products and lining your shelves with them. Whether you're focused on the Medicaid channel or cash sales, you need to offer a unique choice to your customers. This will require some research. Take a look at your:
Cash Sales: Visit your competitors and take note of the brands they carry. You will often find that they limit their selection to two or three brands. Those will be the brands you put at the bottom of your product candidate list.
Medicaid Sales: Find out what your competitors offer to their Medicaid clientele. Chances are there are other brands out there they aren't offering. These will be the brands that go to the top of your candidate list.
It takes a little work, but you may be able to find a unique cash sale brand that also works in your Medicaid channel from a reimbursement standpoint. Most often, due to the limitations that thinner reimbursements create, you may find that you need to choose the brand's economy line for Medicaid and pivot to their moderate or premium lines for your cash sales.
Once you've narrowed down your list of potential brands that are unique to your market, you've got a little qualifying to do before making a final selection. Ask yourself:
Does the brand set online pricing high enough that you can compete with these prices when it comes to cash sales?
Does the brand offer a sample program so that you can offer people visiting your store products to try?
For the specific products you intend to offer Medicaid recipients, will the brand offer you or your distributor lower contract pricing that allows you to enjoy this stream of business and remain solvent?
Will the brand carve out a small geography for your store where they will not market to your competitors?
Will the manufacturer's representatives offer any sales support to identify and pursue local businesses that might purchase incontinence products?
If the brand or brands that you've discovered are somewhat unique to your market and can answer these questions to your satisfaction, you may have found
a winner!
Training Associates
So, you've chosen your fighting brand. Congratulations and welcome to the next hurdle to clear before sending that pesky E-comm-itis into remission. Now, you need to train everyone to be a salesperson.
As store traffic slowly climbs back to pre-pandemic levels, it is vital that all needs are explored for every person visiting your store. The No. 1 reason you aren't getting all the incontinence sales possible is because you and your associates aren't consistently asking for them.
In my experience, the main reason visitors aren't asked this question is because store employees feel awkward about bringing up the topic. The second reason is that store employees don't feel that selling is part of their job description. Here are some ways to clear this hurdle and edge closer to healthy incontinence sales:
Don't make the question about the customer in your store; instead, make it about someone they may possibly know. For example, ask something like "Do you have a family member or friend who might like to try free samples of one of our new products?"
Make sure that your staff at least tries to have a conversation with each visitor. Most people reveal needs beyond the one that led them to your store if you just talk with them.
Put a flyer in every bag that invites customers to take home free incontinence samples.
Put your sample display in a position where all visitors will see it.
Sales must be a priority for everyone on your team. Sometimes getting into this mindset requires hitting an imaginary reset button, but you won't recognize your full sales potential until everyone in your shop has embraced the challenge.
New Referral Sources
We all know the usual suspects when it comes to connecting with traditional referral sources in your community. Chances are you've got a contact at your local hospital and have a few general practitioners on file. If you haven't lately, revisit these sources and see if there are any new contacts with whom you need to get acquainted. Sometimes just reminding them that you are there to help restores a flow of referrals. In fact, it's not a bad idea to put a reminder on your calendar to do this every two to three months.
Don't stop there, though! There are other referral sources that you may not have identified, yet. Here are a few that are specific to incontinence to help broaden your thought process:
Urologists: Offer to provide them with samples of your go-to brand, and make sure to have a sticker with your store's name on every package.
OB/GYNs: These doctors often deal with bladder-related issues, particularly for women who have recently given birth.
Rehabilitation Clinics: Surgeries often result in periods of temporary incontinence. For example, a hip replacement might require limited or restricted mobility immediately after surgery. Incontinence products will be helpful to these people.
Area Council on Aging: Let them know that you are a resource for incontinence products and willing to provide samples.
Home Health Agencies: While many of these agencies don't distribute incontinence products, they serve a client base that often needs these products.
These are just a few of the connections that can be made to better engage with the business community in your area.
Home Is Where the Start Is
The other two avenues often overlooked for finding new customers are intermediate care facilities (ICFs) and assisted living facilities (ALFs). While the "F" in these acronyms stands for facility, it is important to remember that those communities have become the home of the resident or client. Here are some ways to engage with these types of opportunities:
ALFs: In most states, the population living here falls in the private pay or private insurance category. In these situations, incontinence products are an out-of-pocket expense. If your go-to brand can be introduced to these cash customers, you may be able to grow sales. Creating a program where your samples can be provided to new residents (along with your purchasing information) could open up a new revenue stream. In some states, the ALF population is reimbursed under Medicaid. By choosing a unique brand, you will have an alternate option to provide to the ALF that your competitors aren't offering.
ICFs: Often referred to as group homes, this important segment often serves a client base living with developmental disabilities. While there are no guarantees, the payer source is typically Medicaid. Again, because you chose a unique product, you can approach these homes with a new story to tell. Providing samples for these homes to try is a good way to introduce your product and see if its unique characteristics offer a benefit.
Full Remission
As you can probably tell by now, choosing the right brand is of critical importance when it comes to battling E-comm-itis. One of the things you will want to pay attention to is how this brand performs versus the traditional products your competitors are selling. While it is important to be the right choice from a price perspective, it is equally crucial to be the compelling choice from a performance standpoint as well.
The good news is that there is nothing preventing you from reclaiming these sales and improving the health of your incontinence business. While it does require a "roll-up-your-sleeves" mindset, remember that every new incontinence sale is an opportunity to showcase all the other products you offer.