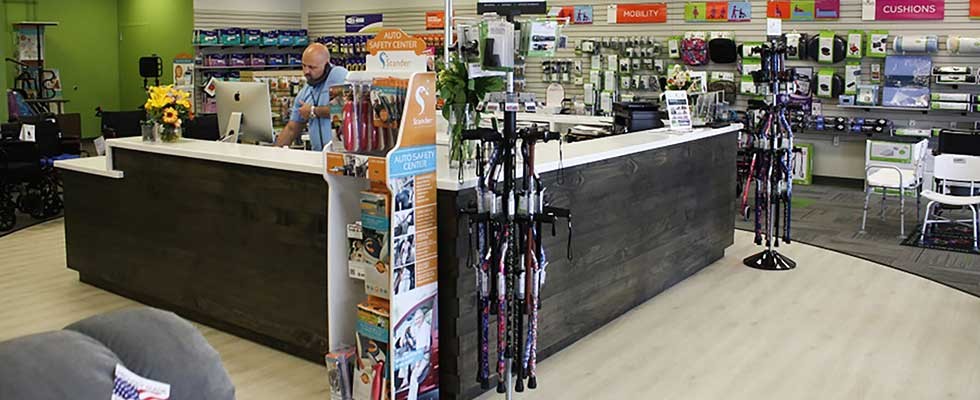 One provider shares his story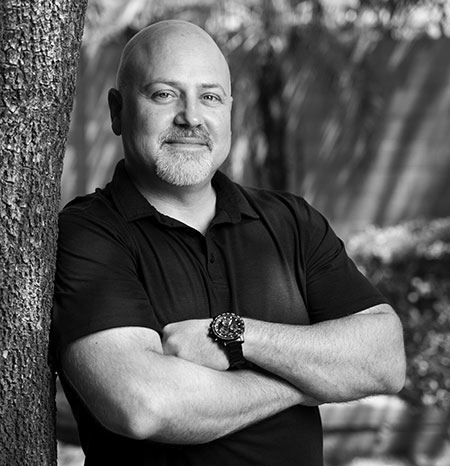 According to Grand View Research, the United States' home medical equipment (HME) market size was valued at $52.9 billion in 2020. It is expected to expand at a compound annual growth rate of 6% between 2021 and 2028. Even with this rapid growth, 2020 was a year of turmoil for many in the industry. With hospitals pausing elective procedures, patients didn't need walkers, rollators or compression garments; some providers ran into an overwhelming demand for oxygen supplies and personal protective equipment (PPE) that they struggled to meet. Surviving in the midst of this meant some providers had to get creative—and some ended selling their businesses and moving on.
It's never easy to leave behind something you created, whether it's your family home or the business you poured blood, sweat and tears into.
Tim Rutti built Phoenix-based Valley Medical Supplies from the ground up, founding the company in 2016 and growing from one location to three before selling earlier this year. The company focused on the retail side of home medical equipment sales, along with e-commerce and mobility equipment repair. Valley Medical also had a robust rental business, capturing traffic generated by NASCAR, the Arizona State Fair and Fan Fusion, a local pop culture convention—until the pandemic put it all on hold.
When the Phoenix area went into lockdown, Rutti—like homecare providers around the country—found himself having to pivot quickly.
"I started getting orders from all over the nation, as well as locally," Rutti said. "Schools, governments and big corporations were seeking personal protective equipment (PPE). I have a lot of contacts beyond our traditional vendors that we were using for retail, so I started reaching out to all of them, and luckily I was able to gain access to everything that was in high demand."
Rutti said he was lucky to have a warehouse for his rental fleet and repair orders; he was able to move some rental items to offsite storage to create in-store shelf space for PPE.
Within a few weeks, he had created a new wholesale line of business. The new service line was a windfall for the company, Rutti said. Through the wholesale service, Valley Medical Supplies was able to provide some of Arizona's largest school districts with PPE and helped medical facilities in the Navajo Nation, which struggled to access supplies.
Despite those successes, Rutti still had to make some tough business calls during the early days of the pandemic.
"I had to make some really hard decisions with reducing staff, reducing hours for remaining staff and operations, covering equipment in stores, cleaning daily, and the fear of staff, customers and myself becoming exposed to the virus," he said.
Through the Paycheck Protection Program and the Economic Industry Disaster Loan, however, Rutti was able to bring back many of his staff and even hire a few new people to help with wholesale orders.
The Decision to Sell
Even when they started the company five years ago, Rutti said, he and his wife didn't believe they would always work in retail HME. But selling Valley Medical wasn't on his radar for 2020.
"2020 was all about survival and trying to redefine what your business is all about," he said.
Then a meeting with Korey Johnston, the owner of fellow Arizona-based HME provider Copper Star Home Medical, started the wheels turning.
That initial conversation led to multiple phone and Zoom calls with the CEO and chief financial officer of Caddis Capital Management, the company that oversees Copper Star Home Medical and two additional HME brands in the Southwest. Soon, there was an offer on the table and a decision to be made.
"My wife and I came to a number that was important to us," Rutti said of the deal-making process. "Caddis also saw the value in what we had done pre-pandemic, building our retail company from scratch."
One concern Rutti had was ensuring that his 14 employees would be treated well after the sale.
"I knew everything about them," he said. "I could give a real good interview on their behalf, so Caddis could understand the value of the employees I had working for my company, and so they could feel more confident about the transition."
During the due diligence process, Rutti said the aquiring teams at Caddis and Copper Star reassured him that his employees would be cared for and their company cultures seemed to mesh; transitioning into a larger organization also meant better benefits for staff.
The transaction closed in early January 2021, with Copper Star acquiring all three Valley Medical locations in the Phoenix area. Valley Medical has now been rolled into the Copper Star brand.
Lessons Learned
Due diligence is a critical part of any merger; both companies need to be comfortable with the transaction. The process also turns up any debts or fines against the selling company. Rutti's biggest takeaway is to have solid financials and customer sales data from the start, which in his case made all the difference during due diligence.
"A specific comment that I picked up early on during the process of selling is that there was no funny business in my numbers," he said.
Having someone else in charge of the financials also allowed him to see where the business was growing beyond the register.
"It was very clean, is what I was told, that they had never seen anything like that before. And that helped them make a good offer for Valley. But also, I had confidence during the due diligence period that everything was going to go shake out correctly because I knew what the data was," Rutti said.
The Next Big Thing
On the other hand, Rutti wishes he had focused more on what he would do after the sale was completed.
"I know I should have probably spent a little more time thinking through my exit strategy," he said; he is currently regional marketing director for the capital management company that purchased his company, helping develop branding and marketing strategies and sharing lessons learned at Valley with the other companies under the Caddis umbrella.
"In the end, Caddis was gracious enough to bring me on and put me on salary and give me some really great opportunities to try to help their company. That's what I'm doing, and I'm loving that because there's a lot of stuff I was doing that they weren't."
While the majority of his time is spent on the Valley Medical transition and rebranding, Rutti has also worked to grow the web and social media presence of other Caddis brands. He helped transition another recent Caddis acquisition, Denver-based You Can Home Medical, to a new storefront, including rebuilding the website and incorporating the e-commerce platform he developed for Valley Medical.
Building a homecare business and selling it in a five-year time span may seem short to many in the industry. But Rutti says it was time to move on—even though it was a difficult decision.
"I do have moments where it's hard for me to let go of what we did and what we worked so hard on," Rutti said. "I knew we could continue doing what we were doing," he said, but with the right offer on the table, it was time to say goodbye.