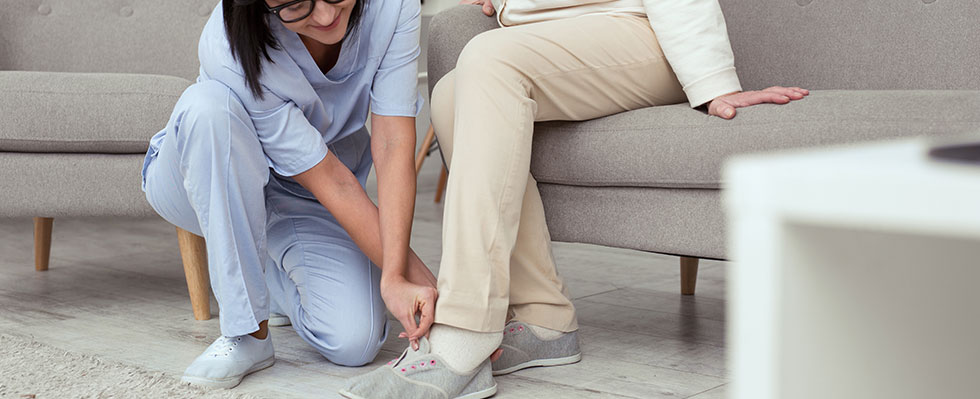 5 reasons you need the information to be accurate
When a clinician completes an OASIS assessment it contains a lot of important information, but it is complex and time-consuming for field clinicians to complete. What you really need to understand is the importance of the data generated by the OASIS assessment and what that means to your agency.
The OASIS data elements—along with the comprehensive assessment—should paint a current picture of the patient and be the basis for the plan of care. It should also serve as the justification for all disciplines involved in the care of the patient. The data collected is used to calculate home health process measures, most of the home health outcome measures, potentially avoidable events, Care Compare Quality of Patient Care Star rating, and the functional impairment element of the Patient Driven Groupings Model (PDGM). Ensuring the OASIS is completed accurately and in a timely manner should be a priority for any agency.
What OASIS Data Means
The data reported in the OASIS assesment is a direct reflection of your agency and how it measures up to other agencies. It is crucial that you collect accurate data, so the data reported is a true picture of the care you provide. Let's talk about a few of the ways your data is used.
1. Process Measures
The process measures evaluate the rate of use of specific evidence-based processes of care. These measures all come from the OASIS and they are not risk adjusted—you either did these or you didn't—meaning that the population of patients you serve should not affect your processes. There are a lot of process measures, but a few examples
would include:
Timely initiation of care
Depression screening conducted
Multifactor fall risk assessment conducted
2. Outcome Measures
Outcome measures assess the result of the health care patient experience. Unlike process measures, these are risk adjusted based on the population of patients that your agency serves. Outcome measures mostly come from OASIS items, but some also come from claims data. Just as there are many process measures, there are also a lot of outcome measures. Here are just three possible examples:
Improvement in upper and lower body dressing
Improvement in bathing
Improvement in ambulation
3. Potentially Avoidable Events
Potentially avoidable events are one important outcome measure to consider. These are patient events that could—as the name suggests—have been avoided. There are currently 10 potentially avoidable events that are reported, and each of them are determined by OASIS data:
Emergent care for improper medication administration, medication side effects
Emergent care for hypo/hyperglycemia
Development of a urinary tract infection
Increase in the number of pressure ulcers or injuries
Substantial decline in three or more activities of daily living
Substantial decline in the management of oral medications
Discharged to the community needing wound care or medication assistance
Discharged to the community needing toileting assistance
Discharged to the community with behavioral problems
Discharged to the community with an unhealed stage 2 pressure ulcer
4. Care Compare
Care Compare (formerly Home Health Compare) uses OASIS data to report 23 quality measures, and seven of those measures determine the Quality of Patient Care Star rating. Anyone can go to that website and see how your agency compares to others. If your data does not appear to be on par with industry standards, you may lose out on referrals. This is where potential patients or family members go if they want to be informed about the care you have provided. Your Quality of Patient Care Star rating comes from these seven OASIS items:
Timely initiation of care
Improvement in ambulation
Improvement in bed transferring
Improvement in bathing
Improvement in shortness of breath
Improvement in management of oral medications
Acute care hospitalization
5. PDGM
As important as OASIS items are for quality reporting, they are also used in the calculation of your 30-day billing period reimbursement for PDGM. Out of all the OASIS items, eight are used to determine the functional impairment level of the patient. The functional impairment level is just one part of the calculation that determines your reimbursement under PDGM. Each patient has a Health Insurance Prospective Payment System, or HIPPS, code with a unique reimbursement amount depending on the admission source and timing, clinical grouping, comorbidity adjustment and functional impairment level. Each clinical grouping has thresholds for functional impairment ranking the patient with no, low or high functional impairment based on the total points from the eight OASIS items. These eight items can potentially have a significant impact on your reimbursement as well as quality measures. The OASIS items that affect functional impairment are:
M1800—Grooming
M1810—Current ability to dress upper body
M1820—Current ability to dress lower body
M1830—Bathing
M1840—Toilet transferring
M1850 – Transferring
M1860—Ambulation and locomotion
M1033—Risk for hospitalization
Where to Start
It is clear that OASIS data is important to your agency and to both current and potential clients. Are your quality measures where you want them to be? Do your potential patients see your agency as the agency of choice when they are deciding who to call? Are you leaving reimbursement on the table? As you look at your OASIS data and how important it is to your agency, think about how much emphasis you put on training and providing clinicians with the resources they need to be successful.
If you are reading this and wondering where to start, you will notice that there are some trends in the OASIS items that affect quality reporting, outcomes and reimbursement. I would suggest trying these steps:
Look at the OASIS items that are common among various areas, and begin your focus there.
Assess your quality reports and Care Compare to see where you are currently and then focus on items that have the most impact.
Make a plan and get buy-in from staff for improvement—staff ownership is the best way to be successful.
Provide your clinicians with the training and resources they need to be successful—listen to your staff and accommodate as much as possible.
Reevaluate regularly to see if your plan is working and make changes as needed.
Make sure your data is an accurate reflection of the care your agency is providing and take the steps necessary to improve. You will see the benefits in your quality reporting, outcomes, reimbursement and even in your staff as you invest and empower them to make a difference.