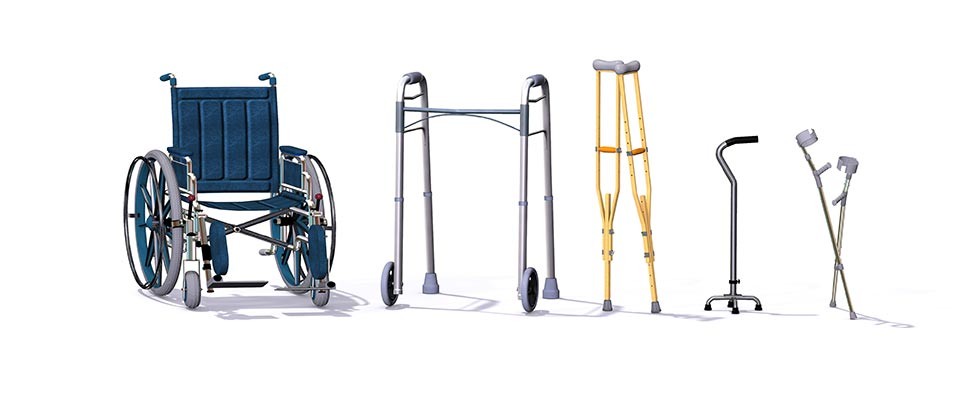 How to position your company post-pandemic
Wednesday, July 1st, 2020
Since the COVID-19 pandemic began sweeping through the United States in March, there have been rapid changes in both global commerce and health care. It is difficult to predict exactly how things will end up, but one thing we know for sure is that the pandemic was a wake-up call for health care—both in terms of care capacity and liquidity. While providers take the necessary steps to boost their capacity, they should also examine their partnerships to maximize financial flexibility without sacrificing quality of care.   
Durable medical equipment (DME) providers will need to take a look at their practices and operations. DME dealers have traditionally provided equipment that is essential to delivering patient care, but simply providing products is no longer enough in this drive to maximize efficiency, Instead, they must be full service partners offering equipment and services.
Health care providers will want to align themselves with DME companies that will play an active role in every step of the patient journey, from the first interaction and request for equipment to understanding insurance options and submitting claims. Health care will enter a new era after COVID-19 and it will require everyone involved to shoulder more responsibilty for patient care.
The New Value
Using metrics and financial figures to calculate value and efficiency is inherent to the insurance-based health care system. The numbers will always be an important part of determining value, but the perception of value needs to change. The new value will be calculated with an even broader equation—including an emphasis on the quality of care.
Much as the pandemic has tested the U.S. health care industry's operations and finances, COVID-19 has been very challenging to America's supply chain. As many have learned, a DME provider is only as good as its supply chain, so your provider organization partners are going to be looking to you to supply patients with the equipment they need. This chain must be able to function uninterrupted from the micro level (home delivery) to the macro level (regional or national distribution networks) and everywhere in between.
Providers know where their patient base is located and will be looking for a DME partner that can serve that area quickly and reliably with the regional insurance contracts required. It would be of little use for a provider in the northeast to work closely with a DME provider that is reputable in the northwest but unable to serve patients in the northeast. As a DME provider, it's OK to tell a potential partner you can't meet their needs, but do recommend a partner that can. That provider may return at a later date.
Access to equipment is one of the most important things, but far from the only thing. Quality matters because it plays a large part in patient outcomes. Health care organizations will seek partners that can provide patients with safe, quality equipment that will positively impact their care—and that demonstrates patient outcomes that determine the success and reputation of their care organization.
In the simplest terms, access to quality care is what improves the patient experience, and the patient experience is what will propel your organization forward. Another big boost to your patient experience comes from providing them with support for their products and insurance. If you want to offer these services and consolidate to stay nimble in the post-pandemic health care environment, why not find a single partner to handle both product support and insurance support? Partnering with a DME operation that offers both allows health care providers to offload two major responsibilities and focus their care organization's resources on the frontline.
Insurance can be overwhelming for individual patients—especially those who are homebound because of age or disability. To ease this burden, some DME companies have entire departments dedicated to helping patients understand their options and minimize out-of-pocket expenses. These support specialists may even develop relationships with patients through repeat contact, further strengthening the patient experience. This is a selling point for a DME company.
Technological Prowess
Health care providers will continue evolving rapidly after the pandemic and anyone hoping to partner with them will be expected to keep pace.
Automation will play a large role in this change, so DME businesses that can simplify and automate processes for their provider partners by using digital contract management systems and electronic health records will stand out. With these systems, providers' requests can be answered in a timely and efficient manner. They can then pass that timeliness and efficiency onto their patients, making their experience even better.
Technology is also a big part of the supply chain optimization that is so critical to improving patient care and satisfaction. A DME provider's use of technology in its supply chain should result in wider-reaching and more efficient distribution networks and trickle down to result in quicker order turnarounds and faster delivery.
If you have read anything about the delivery of care during the pandemic, you are likely aware of the rise in telehealth. While the health care industry deserves some credit for its use of telehealth in prior years, the pandemic has forced everyone to make it more widely available. This has given patients a glimpse into a convenient future, and they will likely expect these services to remain available after the world re-opens. DME companies should be able to provide virtual equipment setups or troubleshooting as they partner with providers.
With new services to think about, don't neglect the basics, like your web presence. Partners will look for a DME provider with a customer-friendly website that simplifies the users' experience getting equipment, since that can largely influence patient outcomes and satisfaction.
Providing the Best Journey Is in Everyone's Best Interest
Health care organizations want referrals, which start with happy patients who become repeat patients. With that in mind, you and your partners must work together with patient satisfaction as your top priority.
As you reassess your organization's partnerships, align yourself with partners who want the same things as you do: positive patient journeys, outsourced responsibility, insurance and product support, care and true value. These partners will make a tremendous difference in the quantity and quality of your business.