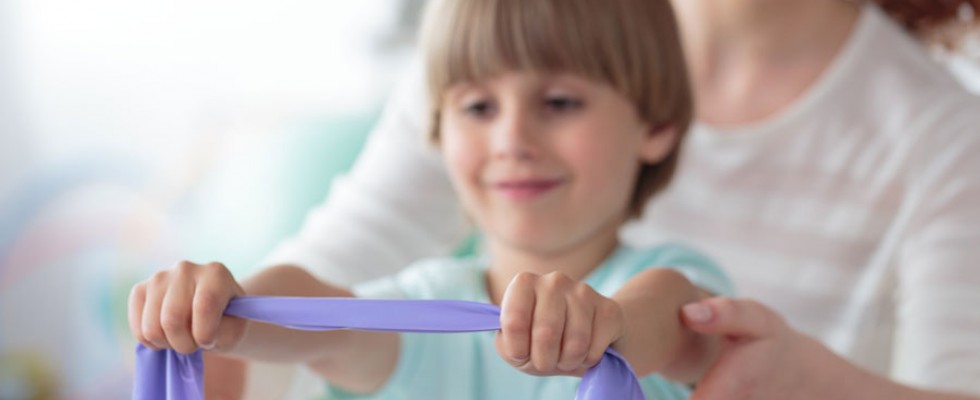 One pediatrics provider is thriving during the pandemic
Many health care providers moved quickly  to a telehealth model as the COVID-19 public health emergency closed businesses and sent people scurrying to the safety of home. Darcie Peacock, CEO of Solace Pediatric Home Healthcare in Colorado, was one. The company's decision to switch to a 100% telehealth model has helped grow the business at a time when others have seen a dip in revenue due to declining referrals. Solace provides in-home pediatric nursing, occupational, physical, speech/language therapy and feeding and behavioral services for more than 3,500 children. Read on to see how the company is succeeding with telehealth.
HOMECARE: How has the pandemic affected business?
PEACOCK: Thanks to our conversion to telehealth, our business is actually exceeding pre-COVID-19 levels. We attribute our success to a few factors. We've always been technologically-savvy, so when concerns about coronavirus began to arise, we were fairly prepared to make the move to a remote model of care. We actually were preparing to roll out the telehealth platform later this year, so our team had the appropriate platforms and policies in place to support the rapid shift to telehealth in light of the pandemic. Our partner, Skedulo, was incredibly quick to adjust to our organization's needs. They quickly helped us adjust the language we use in our text and email communications with our families, adding links and reminders about services being provided via telehealth versus in person.
Additionally, families and patients now have more availability due to the recent shift to remote learning in place of the typical school day. Pre-pandemic, evenings were our most desired option. Now that everything is taking place in the home, there is more flexibility for daytime appointments.
HOMECARE: Why did you move to a telehealth model?
PEACOCK: We moved to a 100% remote model of care for the first time in our 15-year history on March 14th, 2020. We chose to do this for the safety of our health care workers, patients and their families. It gives us and our families increased flexibility in an uncertain time, without sacrificing the effectiveness or the continuity of care.
HOMECARE: What has been your biggest challenge in providing virtual care?
PEACOCK: The biggest challenge of virtual care is twofold: keeping the clinicians engaged and keeping the families and children engaged. It's important to remember that clinicians don't go to medical school and undergo comprehensive clinical rotations and trainings to provide care via telehealth. They are caregivers who are inherently trained to be hands-on. One of the biggest challenges is to continue to be "virtually" hands-on. We do so by empowering the parent or home caregiver to take the lead. Even when doing in-person visits, our model has always been to coach the parents and families on the strategies they need to continue reinforcing skills while we aren't there. That is even more important now than ever before. The parents have always been in the driver's seat, but now we have the added challenge of encouraging them to participate more than ever in their child's care.
We also want to be sure that we avoid burnout for our clinicians—it's important for them to stay engaged and continue developing their skills. We continue to offer trainings and support through our monthly clinical team meetings. We invite leaders both within and outside of our organization to share strategies about successful and sustainable telehealth practices. We also have established weekly newsletters that offer theme-based resources and ideas for virtual sessions, applicable across all specialties.
An additional challenge is mass communication. We pride ourselves in our consistent and transparent communication and are always leaning on technology to help us effectively and efficiently communicate with over 3,500 patients, their families, their physicians and our caregivers in a consistent and timely manner. For example, our technology partner has SMS messaging capabilities so we can automate appointment confirmations and send out text reminders 24 hours before appointments. This has been a huge help since we have customized the language to meet our current needs of reminding families that these sessions will be completed virtually.
HOMECARE: How are you keeping therapists on track while working remotely?
PEACOCK: We've invested heavily in establishing departmental dashboards over the last year. This really provides our leadership team and our growing leaders with the visibility they need to see what is happening in each department and how to prioritize resources to best meet the organizational needs as they ebb and flow.
We are currently working with Skedulo to implement Phase III of our dashboard customizations. This will provide a higher level of scheduling visibility on clinician iPads, so they can stay organized, easily update their schedules and offer more accurate availability for appointments. We are also working on establishing multiple layers of availability and scheduling so that we can capture telehealth availability versus in-person availability. Efficiency, productivity and scheduling behave very differently depending on how services are being offered. This is helping us plan for a more successful transition back into the home, while still providing telehealth services across our state.
HOMECARE: Why is therapy at home important for pediatric patients?
PEACOCK: In-home therapy is incredibly beneficial for pediatric patients. It allows the child to stay in a familiar environment, bringing comfort and normalcy to a child who could otherwise be overwhelmed having to go to various appointments in different locations every week. Research shows that providing therapy in a child's natural environment and embedding intervention strategies in a child's daily routine have an incredible impact on the child's future developmental success.
It also allows us to really get to know the family, the home situation, the challenges and direct care specifically to address those individual needs. For example, if a parent shares with us that their child will not eat at mealtimes with the family, our clinicians can schedule sessions to observe family meal times, better understand the situation and implement strategies that are specific to that important family time. Home health also sheds light on cultural and environmental differences that are
so critical to consider when developing goals, interventions, and strategies to engage caregivers.
Continuity of care is also critical for children. At Solace, we aim to have a child meet with the same therapists throughout the course of their development so as to feel comfortable and secure. Our clinicians are more than therapists for these families. They are health care navigators, coaches and advocates. When coming up with a game plan for a family, it will always be more helpful to understand family dynamics in the home as opposed to in a clinical office. When there is better understanding, there can be more insightful and actionable goals that help to better incorporate new skills and habits to work best with how each individual family works.
Often, even if an appointment is only an hour, it can take double or triple that amount of time in order to prepare for that appointment. Between getting ready, driving, paperwork and other factors, it will never be only an hour out of your day. Telehealth allows us to shave off some of that time, spending more time working directly with the family.
About Skedulo
Peacock credits Solace's software partner, Skedulo, as being a part of company's successful move to telehealth. According to Skedulo CEO Matt Fairhurst, the company has almost half of its users in health care; its system is designed to help agencies and others schedule and dispatch for appointments, communicate on a large scale and improve tracking and reporting. The product is HIPAA-complaint and interoperable with patient electronic health records and works with Zoom and other videoconferencing tools.