Industry experts answer how innovative technology is transforming the market
Wednesday, August 12, 2015
The power wheelchair market is thriving despite competitive bidding—consumers want customized retail products with innovative technology. Stay on top of the trends by arming yourself with the appropriate knowledge, and then pass it on to your customers. Our insiders let you in on the secrets to succeeding in this important segment of HME products.
KD Smart Chair
Gene Kursky, Marketing Director kdsmartchair.com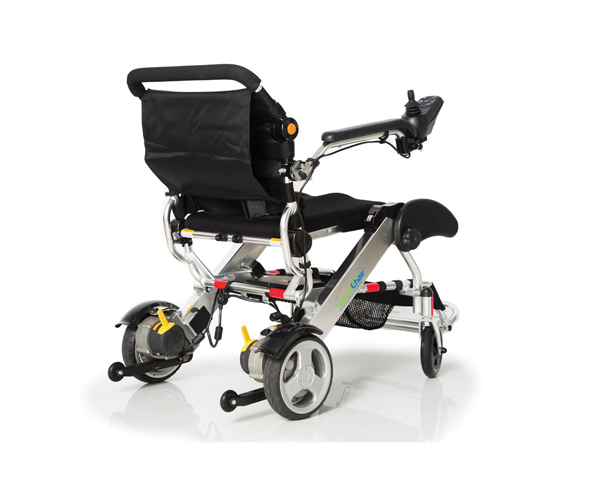 KD Smart Chair
HC: What does your company offer in the power wheelchair market?
GK: KD Smart Chair offers lightweight folding power wheelchairs for people with mobility issues, as well as accessories to help them customize their chairs.
HC: What is on the horizon for this market?
GK: Some of the trends that I am seeing this year and beyond is the consumer demand for more portable chairs with longer-lasting battery power. Due to advancements in technology, longer-lasting power and faster recharging can be readily achieved with lithium-ion batteries. I also think we will see more insurance regulations and oversight laws that will make it difficult for providers and manufacturers to operate. Competitive bidding and lower reimbursements will continue to affect our bottom lines.
HC: To that end, how will KD Smart Chair stay competitive?
GK: By introducing different models of our chairs. We recently rolled out a heavy-duty model that weighs just 59 pounds but can support a passenger weight of up to 396 pounds. We also added different user accessories, such as phone carrying cases and a travel case for easy chair storage.
HC: How can providers stay on top of the power wheelchair market?
GK: Utilize the latest technologies, and—as always—provide great products. Having an upsell strategy, such as offering extra services or products to customers, may also help increase revenue. Companies must keep up with the latest trends, engage and listen to their customers on social media platforms, and create newsworthy content for media outlets to attract attention to their product lines.
Golden Technologies
Jason Davis, Vice President of Sales goldentech.com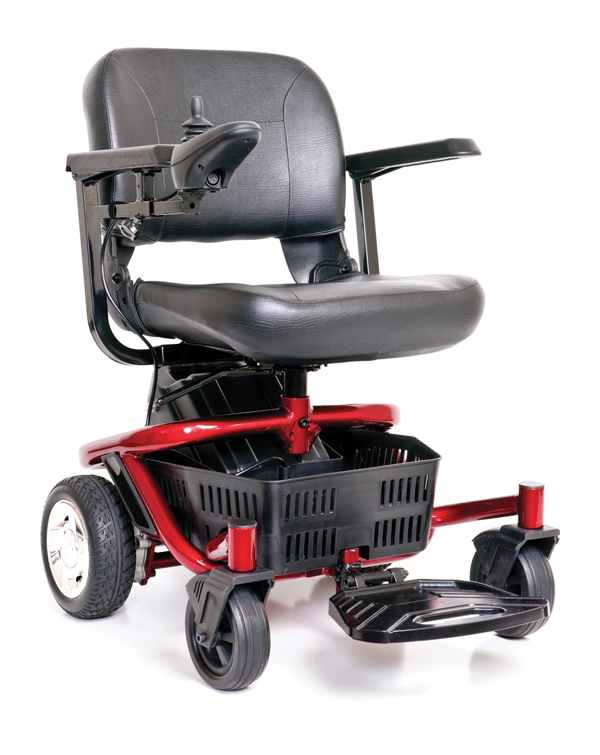 LiteRider PTC
HC: Tell us about your product offerings.
JD: Golden offers the Compass Sport GP605, the industry's most innovative power chair in the Group 2 market; it offers superior forward and rear stability due to our exclusive springless articulating chassis. We also offer an entry-level power chair, the Alante sport, for those looking for a superior unit with an aggressive price point. We are most excited about our LiteRider PTC—it's perfect for apartments, trailers, homes, etc. It has one of the sharpest turning radiuses in the industry and disassembles easily for storage and transport. The LiteRider PTC is also a great option for those dealers that did not win competitive bidding and want to remain in the power chair business. In short, we offer power chairs from profitability to functionality.
HC: Any exciting trends you anticipate?
JD: Golden has created a trend of our own with a retail power chair program. We will be announcing more information in the months to come.
HC: How is your company navigating power wheelchairs as they relate to retail sales?
JD: Several manufactures are dropping Medicare-related codes from their current units, and then taking them to the retail market. These chairs do not fit well there, as companies need to provide products designed specifically to fit the needs and wants of the retail market. Golden created a perfect chair for the retail world with the LiteRider PTC. It's a true cash product that yields retail profits. This unit has a weight capacity of 300 pounds and fully disassembles, with the heaviest piece weighing only 35 pounds. We also introduced the new Lynx controller to the 605 Compass Sport, which allows dealers to use iPads and iPods as their programmers via Bluetooth.
Quantum Rehab
Megan Kutch, MS OTR, Director, Quantum Product Marketing quantumrehab.com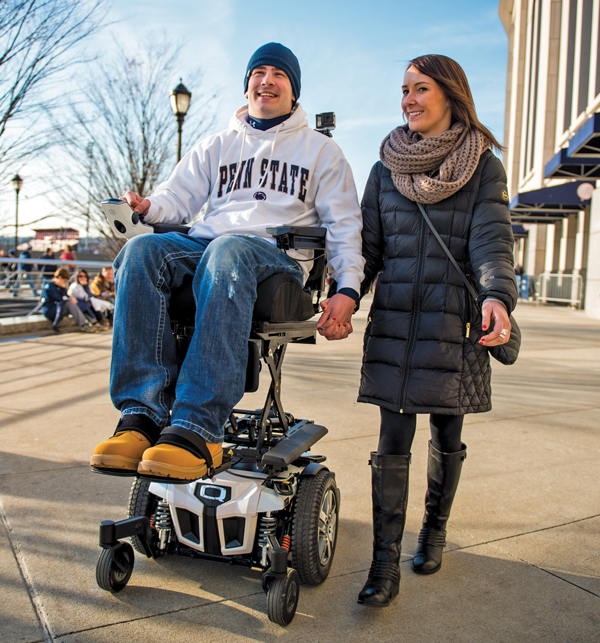 Quantum iLevel seat technology
HC: Tell us about your product line.
MK: Quantum Rehab is a global innovator of complex rehab products, including the Q6 Edge 2.0 and Quantum Series of power bases, iLevel seat elevation technology, TRU-Balance 3 Power Positioning Systems, Q-Logic 2 Drive Control System, Synergy Cushions and Backs, and Stealth Products positioning components and secondary drive controls. Clinically focused and consumer-inspired, our products are engineered to meet a wide range of needs and improve quality of life.
HC: Where is this market headed?
MK: The market focus remains on the best possible client outcomes. The market experienced some contraction in recent years due to reimbursement changes and subsequent consolidation; however, in 2015 and beyond, our focus on providing the end user with the best possible clinical and quality-of-life solutions in mobility technology remains our core mission.
HC: What is the manufacturer's role in this changing environment?
MK: Funding constraints have long been an issue. Yet, as a manufacturer working with providers, our role is to insulate the end user as much as possible from the challenges and facilitate the outcomes they need. The industry has to become more creative in its approaches, and in doing so, protect the end-user's quality of life needs for complex rehab technology. On the surface, this may seem challenging from a business standpoint. However, using creative strategies, increasing efficiencies, and engaging ingenuity to refine business models protects a client's access to technology. This not only sustains business, but also can help to grow it. Ensuring a successful client outcome will ensure a successful provider outcome.
HC: Specifically, what is Quantum doing to encourage success?
MK: Our focus is on truly listening to our end users and delivering both clinical and quality-of-life complex rehab technologies. For example, many of our power positioning users expressed to us that a truly functional power adjustable seat lift would help to improve their daily quality of life. As a result, we recently introduced our iLevel power adjustable seat technology that, as an industry first, allows safe operation to be elevated 10" and driven at walking speed (3 mph). iLevel technology allows greater in-home independence and accessibility to aspects such as grocery shopping and navigating through crowds. It also has tremendous benefits toward societal inclusion, such as maneuvering at standing height and being at eye-level during social interaction. Finally, we wanted this technology to be affordable, so we have reduced our retail price and taken it a step further by providing information on funding sources via our website. Our goal is to make consumers more aware of the options that are out there for them with this user-inspired technology.
WHILL, Inc.
Chris Koyama, Marking Director whill.us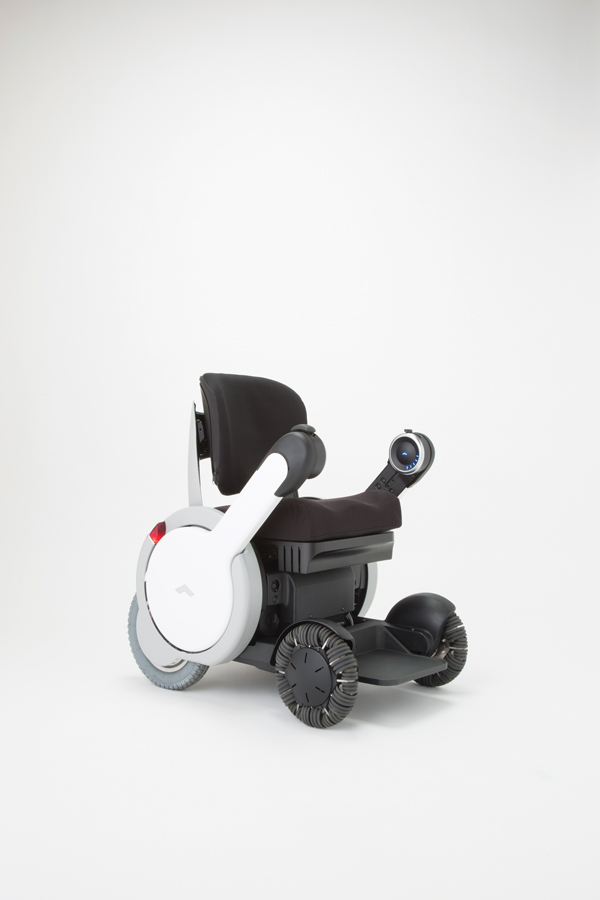 WHILL Model A
HC: How is your product different from others on the market?
CK: WHILL has not been submitted to the Food and Drug Administration for review or clearance, and is therefore not considered a medical device. Because WHILL is a personal mobility device for everyone, there is no need for a prescription. That said, WHILL can be used as an alternative to other personal mobility devices.
HC: In what ways can this market improve?
CK: The power wheelchair and assistive technology markets in general have a fundamental issue of not treating the users as a consumer, but only as a patient. This kind of attitude prevents exciting, retail-oriented innovation from happening. HME providers should focus on treating their users as consumers. They shouldn't hesitate to make the experience of purchasing an assistive technology product as exciting as shopping for a new tablet or car.
HC: What are some of WHILL's product features that will help providers do this?
CK: WHILL's design and technology make it a top-notch user experience: 4WD capabilities, 5.5 mph max speed, 10-degree incline capability. WHILL also includes an iPhone app, which connects via Bluetooth for remote control of the device. The app allows you to adjust the seat and driving/control settings, and even includes a security locking mechanism.