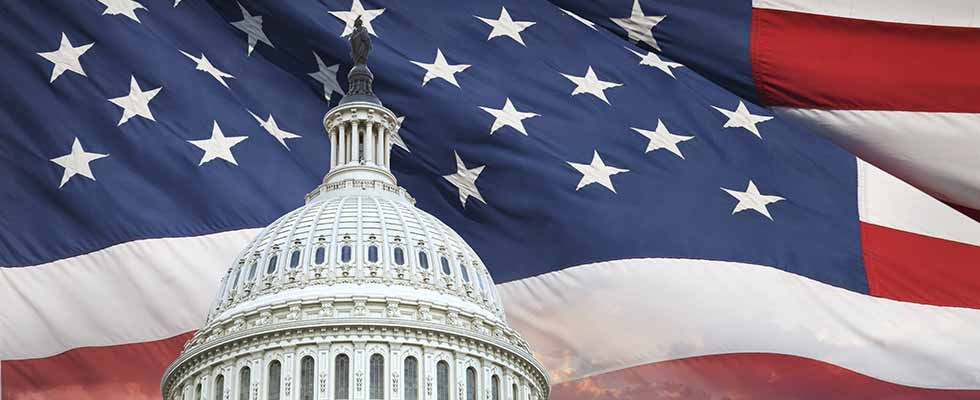 What to watch & how you can get involved
Wednesday, January 8th, 2020
The year 2020 is shaping up to be a critical one for advancing home medical equipment (HME) policy goals at both the federal and state level. We're proud of recent gains in both areas, including winning back more than $1.8 billion for rural and other non-bid area suppliers through 2017 regulatory action, and holding the line on proposed Medicaid reimbursement cuts in more than 30 states. I'm also proud of our role in the multistakeholder effort to help educate and prepare suppliers to bid smart in the 2021 round of competitive bidding. 
There is still much work to be done to ameliorate the impact of two decades of Medicare reimbursement cuts and new cost-cutting pressures from state Medicaid authorities and managed care organizations, but I'm confident we can continue to build on our recent successes. Here are a few areas of focus for the year to come. 
Rural Relief, Ventilators & CRT 
Rural HME suppliers got a welcome boost when the administration provided a measure of Medicare reimbursement relief in the 2018 End Stage Renal Disease/Durable Medical Equipment Orthotics, Prosthetics and Supplies (ESRD/DMEPOS) Final Rule, which also paused the bidding program though December 2020. That relief for rural suppliers expires at the end of the year, again subjecting rural suppliers to rates close to bidding-derived prices.  
Last May, our champions in the House—led by Reps. Cathy McMorris Rodgers (R-Wash.) and Dave Loebsack (R-Iowa)—introduced HR 2771, the Protecting HOME Access Act, which would give longer-term relief for rural suppliers, fix an outdated budgetary provision that lowers reimbursement rates for oxygen concentrators, and provide some relief for other providers not in competitive bidding areas. Similar legislation was well-supported in the previous Congressional session; we need to make sure it gets across the finish line this time around.  
We're also working to generate support for HR 4945, The SMART Act, which would delay the inclusion of ventilators from the bidding program and create a technical expert panel to assist the Department of Health & Human Services in developing a comprehensive Medicare coverage policy for ventilator products used at home. Leading respiratory clinician groups and organizations representing vulnerable patient cohorts who depend on ventilators have also weighed in strongly in favor of keeping ventilators out of the bidding program, which has helped us raise the profile of this issue on Capitol Hill.
We'll also continue to push legislation to exempt manual complex rehab technology (CRT) wheelchair accessories from bidding-derived pricing (HR 2293 and S 1223) and a bill to create a separate Medicare benefit for CRT (HR 2408). The approach to moving all of these bills forward is straightforward: We need to continue to build on already strong co-sponsorship levels through persistent and credible grassroots advocacy.  
Our lobbying team, led by Jay Witter, has strong relationships with members of Congress and staff, and other stakeholders like the VGM Group, the National Coalition for Assistive and Rehab Technology and the Council for Quality Respiratory Care are also important voices for HME on the Hill. But the most effective advocacy tool we have are the hundreds of leaders at HME companies and our state association partners who are regularly calling, emailing and meeting with their senators and representatives to advance policy priorities. We need to continue to expand the ranks of engaged grassroots advocates for HME and keep them motivated and well-equipped to raise the profile of our industry's top issues in the months to come.
Payer Relations Efforts Pay Off
Our expanded focus on payer relations has paid impressive dividends since we brought on Laura Williard to lead our work in this area in June 2016. Initiating this program has been especially important in the wake of the 2016 Cures bill, which limited aggregate federal Medicaid reimbursement for HME to what Medicare would have allowed for those items. Our work to educate Medicaid officials on their options besides simply matching Medicare rates helped prevent cuts in more than two dozen states.
In addition to responding to proposed Medicaid cuts as they occur, our payer relations team has taken steps to proactively protect beneficiary access to HME, with legislation establishing rate floors for Medicaid managed care organizations (MCOs) in Kentucky and establishing a separate Medicaid benefit for CRT wheelchairs and accessories in Tennessee. We hope to replicate these initial successes in other states in 2020 and beyond.
We're also developing a framework to obtain more data from state Medicaid authorities and MCOs to help shed light on the broad fiscal and patient-outcome impacts of reimbursement cuts. Under the leadership of our newly created Payer Relations Council, a Data Work Group is working to streamline the Freedom of Information Act request process to get claims data from states and MCOs. This data will help us better demonstrate the value of HME to payers, which should prove useful in negotiations on rate setting and efforts to promote quality standards.
In creating the new Payer Relations Council and by adding additional staff to the payer relations team, we're reinforcing success in an increasingly important area. I'm confident we'll see even more wins at the state level in 2020.
Are You Ready to Join Us?
As I mentioned above, we need to continue to grow the grassroots outreach capacity of our industry. If you haven't been involved in meeting and engaging your legislative representatives, either at the federal or state level, I hope you'll make 2020 the year you commit to becoming an advocate for the industry. Attending the Washington Legislative Conference on May 20 and 21 can help you get started; learn more at aahomecare.org/wlc. 
If your company isn't part of AAHomecare, I also hope you will consider joining the association. You can become actively involved in one or more of our councils or work groups to help guide HME industry policy, you'll get the latest news on changing requirements from CMS or state payers, and your dues dollars will help us go into the fight for more sustainable reimbursement rates and less burdensome regulations. We're stronger together! Join us and help us deliver even more wins for HME in 2020 and beyond.