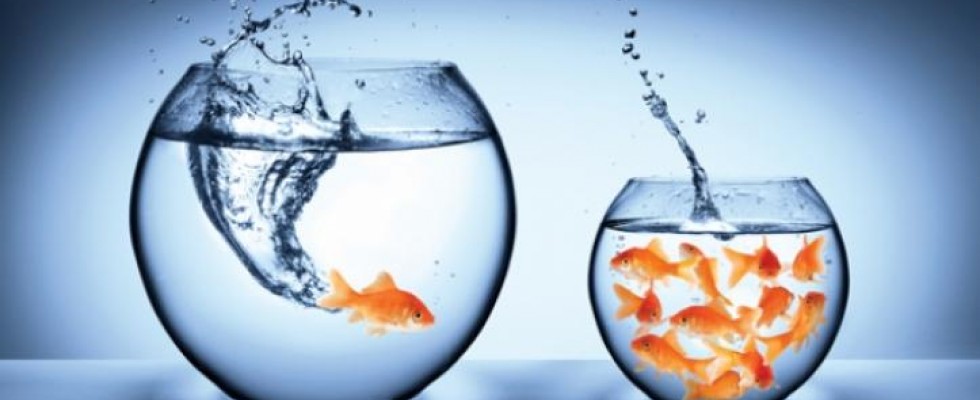 Lead the way through the changing regulatory landscape with new technology developments
From ever-more complex operational, regulatory and quality management requirements to the implementation of new and innovative care technologies, the home health industry is bound for more turbulence in 2015. The entire home health landscape will continue to shift this year, driven largely by new policies from the Centers of Medicare and Medicaid Services (CMS) and technology innovations changing the delivery of care within the home. Prominent among the constituents for change are the use of data, personalized care routines and adjustments in the face of a complicated regulatory environment. The state of the industry is in flux and it is up to you to understand how to navigate through new developments to ensure success going forward. In a recent poll of industry leaders, some interesting insights were found, including new business opportunities and ways that technology will drive new care practices.
The Data Age for Home Health Has Arrived
The Internet of Things has been the subject of speculation for some time, but until recently it was still firmly considered to be in the "nice to have" category. Finally, new technology innovations and the recent push of large companies like Apple and Google have accelerated efforts to develop real-world uses.

From Kinnser's 2014 Home Health Leader's study. Click on this image to view a larger version in a new window.
As development continues for devices and services that aim not only at facilitating everyday life, but also at providing users with a comprehensive understanding of themselves, the quantified self is becoming a reality. Everything from text messages and calendar events to biometric data is now being synced from wearables to personal computers and mobile devices. This means that the evolution from underused pedometers to critical remote-health-monitoring tools is well underway. But are professionals ready to take advantage? One of the biggest growth opportunities for home care in 2015 will be increased access to patient data. Physicians and home health agencies will be able to use data collected from smart devices to augment their care decisions. In turn, this will allow the provision of higher quality care in a progressively efficient manner. The insights gleaned will also be substantial for the long-term care process. Health providers will be able to proactively identify patterns and risk factors through the data collected, instead of simply reacting after expensive hospital visits or other health events.
Prospects Will Result From "In-the-Middle" Care
Home health care has traditionally been divided into two camps: home health and private-duty nursing. The former is generally government funded and is tailored to the needs of those that require highly specialized, ambulatory or post-acute care. The latter consists of situations that do not require highly trained medical care, such as assistance with daily routines or certain activities. But the boundaries between the two forms of home health care will soon be blurred, as Medicare reimbursements tighten in light of new CMS regulations. Home health industry leaders anticipate that, as a result of situations in which beneficiaries require the assistance of highly trained medical home health professionals but don't qualify for government reimbursement, the need for a middle-tiered provision will present itself. This new need will provide opportunities for agencies that are able to straddle these disparate areas of care to provide post-acute-level products and services at a lower price point. To achieve this, businesses will need to look at innovative models that harness technology to lower costs and best utilize face time with patients.
Boomers are Choosing to Age in Place More than Ever
For the first time in history, the number of Americans over the age of 60 will exceed the number of those under the age of five. It's a development that will initiate one of the country's greatest challenges and, according to current numbers, will position home health as America's primary source of care, surpassing all others in the health care industry. This will be as a result of baby boomers opting to age in place versus taking advantage of specialized care or convalescence facilities. More people than ever before will be relying on home care, and though a majority of home health agency chiefs may name reduced reimbursements as a major business challenge, many see the changes enacted upon Medicare and Medicaid as a boon to drive business growth in the upcoming year. Just the sheer number of new beneficiaries seeking equipment and services will surely bolster the trend toward growth. It will be important to prepare for and accommodate those heading into retirement, as they seek the opportunity to age in the comfort of their own home.
Technology Will Assist with Adaptation
Policy changes wrought by new rules, like the CMS Home Health Final Rule announced last month, have raised concerns for many home health organizations. Many believe that ICD-10's implementation will be a top challenge for 2015. However, the development of cloud-based tools and online platforms can and will help providers adapt to this rule. Home health leaders are already thinking about how technology will enable them to sustain profit margins, but beyond just administrative accounting tasks, the cloud can also unlock huge workforce value. Just reflect on the cloud and its power to enable users to access data on the go from various devices. It's a crucial solution, especially considering that mobile devices like smartphones and tablets are some of the best tools for improving business and delivering superior overall care. The coming year will see cloud-based technologies evolving from tools of convenience to their full potential, encompassing reams of data that can be leveraged to make data-backed decisions and aid in improved comprehension of health trends. Also, to quickly return to ICD-10's implementation, being prepared early will be a key to avoiding a situation like that faced in Canada where coding implementation dramatically impacted overall industry productivity. Cloud tools can be of help by automating complicated coding procedures, which will be pivotal as more home health agencies look to mitigate downtime while inducting the influx of new patients over 2015.
There Is Opportunity in Adversity
Certainly, the home health industry will face challenges in light of the policy changes and new regulations. But in the face of these challenges, innovation will breed opportunity. As we attempt to create strong businesses that meet the needs of ever-demanding customers, it is important to note change is good—as long as it is faced head on. In 2015, changes in policy will create whole new markets while the new influx of beneficiaries that will depend on home health organizations will launch the industry to new heights. And, although regulations will make compliance management and reimbursement procurement a little tougher, technology will be there to facilitate transitions. Wearable technology will throw back the curtains on previously unnoticed health information that will make forecasting health and delivering top-notch care easier and the cloud will make managing and sifting through the information automated and intuitive for users across the board despite its magnitude. In words that many will appreciate: Keep calm and carry on.