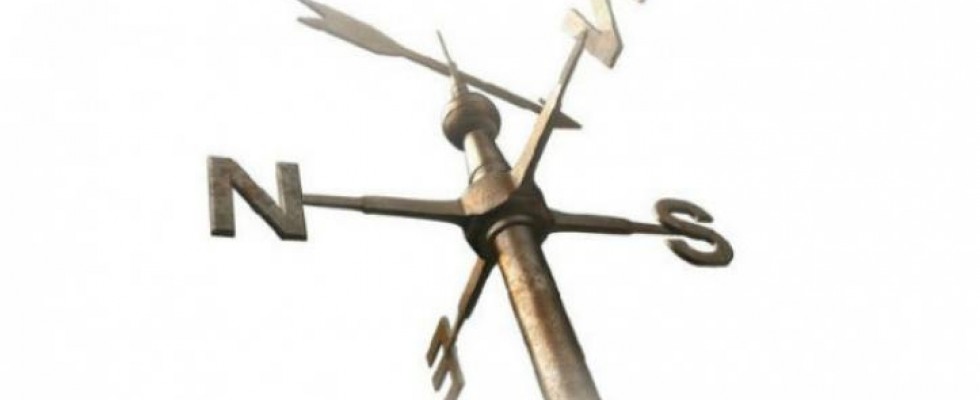 As more baby boomers reach the geriatric age, there is a growing shift toward home care options in lieu of more traditional care facilities and nursing homes
Thursday, January 15, 2015
The aging care landscape in the U.S. is changing. Rising costs and individual preferences are motivating a growing baby-boomer demographic to embrace home care options in lieu of more traditional care facilities. Home medical equipment (HME) retailers can be poised to meet the heightened demand, and position themselves as competitors to big-box retailers, drug stores and pharmacies, by responding to the needs of this expanding market segment. According to Pew Research Center, roughly 10,000 baby boomers turn 65 each day, and about 10,000 more will cross that threshold every day for the next 19 years. Meanwhile, long-term care facilities have evolved from a light and simple care option to more labor-intensive treatment centers that can provide highly skilled nurses and staff. This type of care, however, is not without cost. Unfortunately, most Americans haven't accounted for this high-cost health care landscape, and many don't have a long-term care insurance policy in place. The benefits for home care are growing, as it can offer a more comfortable, independent, and financially viable alternative for many, particularly as government funding increasingly supports the elderly staying at home as long as possible, through incentives like product reimbursements. The Affordable Care Act's Independence at Home Program, for example, intends to test the cost-effectiveness of home care for Medicare beneficiaries, and the Center for Medicare and Medicaid Services expects to see fewer hospitalizations and readmissions. With more individuals electing to age in place, their families and caregivers will likely seek more advice from home care retailers. There are numerous ways HME retailers can be prepared and compete effectively within this growing customer segment.
Act as a Trusted Counselor
Stigmas associated with aging conditions persist and can result in customers entering a retail environment with fear, embarrassment and intimidation—especially if they're providing home care for the first time. Understanding customers, their needs (or those of the people they're caring for) and their level of experience in caregiving will help build a rapport that encourages customers to be comfortable, even when asking the most sensitive questions. By acting as a trusted adviser and being knowledgeable about the age demographics that enter the storefront, HME retailers can build a trusting relationship with a customer that lasts over the long term. Consider a condition such as incontinence, one of the most commonly experienced afflictions among the aging population. Purchasing these types of products can be embarrassing and complicated, but well-trained staff can help customers navigate the vast array of available options with dignity and guidance. The key, as with many conditions, is that incontinence manifests itself differently, so solutions need to be customized to address the individual's root causes, triggers and patterns. One product may not be the right choice for everyone, from both a financial and a health care standpoint. By understanding the individual needs of customers and counseling them on a personal basis, HME retailers can serve as the trusted consultant and adviser that caregivers need. It's an important opportunity on which providers should capitalize.
Educate Your Staff
As a retailer, your staff's knowledge of your product base is incredibly important, but equally important is a compassionate and empathetic attitude. Retailers should consider staff training that can result in better understanding of both products and the health conditions that require them, and inspire employees to adopt an approachable and sensitive attitude, so customers aren't overwhelmed or turned off by sales pressure. Many distributors offer information on their products as well as any related conditions, helping to ease the process of staff education. Literature including tips, advice, images and articles can be used to train staff and made available to customers, when possible. In most cases, if a distributor offers no literature, the retailer can reach out to the manufacturer's sales representative. Similarly, staff should be knowledgeable about conditions that are related to one another, as well. For example, if an HME retailer caters to an incontinence-focused customer base, staff should be aware of the various skin conditions related to bladder leakage. First-time caregivers may not be aware of the specific cleansing and protective practices that are essential to caring for adult incontinence and preventing the skin conditions that are tied to it. Retailers' staff should both encourage and prompt questions about related conditions, as well as be able to offer guidance on products and proactive treatments for the given ailment, all while maintaining the customer's trust and confidence.
Stay Competitive Online
HME retailers that have a website presence and that offer access to products and information online are in a better position to compete with big-box retailers and drug stores for home care needs. This is also a strategic way to capture the full market potential by being able to offer a wider variety of products online when shelf space is limited. To further their role as advisers, HME retailers should consider creating or enhancing their web presence to include educational literature on aspects of home care, specific conditions and the range of products available to caregivers. Some distributors provide back-end connectivity to the retailers' website, which provides the retailer with a broad assortment of products that can be shipped directly to the customer's home on their behalf. By leveraging distributor relationships, HME retailers can retain the specialized focus of their in-store offering, while still capturing additional business online by offering more commodity products that allow them to compete directly with other retailers and drug stores. Specialized HME retailers stand to lose potential revenue when customers turn to big-box stores for associated products and commodities that are often less-prioritized by HME providers. For example, an HME store specializing in respiratory illness may not carry products for incontinence, so after making a purchase from an HME provider, the customer may head to a local pharmacy in search of incontinence products. An HME retailer's online presence allows the business to capture that sale even if they don't offer the product in-store, and therefore expand revenue and increase profit margins.
Grow Your Customer Base
By leveraging local businesses and relationships, HME retailers can expand their businesses and gain access to a wider group of caregivers seeking home care products. Through networking and building relationships with dealers, local hospitals, doctors, rehabilitation centers and other similar outlets, HME retailers can improve visibility and drive traffic to their stores and websites to stimulate business growth.
Optimize Merchandising Strategies
The most successful home care retail environments are those that are comfortable, functional and well organized to engage customers, guide them through product categories, and help them make informed decisions. Using attractive displays, planograms, starter kits and other display materials and tools can help. Some products used to treat certain aging health conditions are often more effective when used in conjunction with another product. Grouping these related products together, on either the same aisle or the same shelf, can help drive sales as caregivers look to address the full spectrum of a condition's needs. Because skin care conditions often result from incontinence, for example, grouping cleansers and protective lotions on shelves or in displays with absorbent products, such as briefs, helps home caregivers better understand the interconnectedness of these conditions and see the full range of products recommended for successful treatment.
Increase Product Assortment
Having a broader range of products means retailers can target a wider customer base. Often, HME providers choose not to sell nonreimbursable products, either because of their specialized focus or simply to due available store space. However, big-box stores and pharmacies often carry both nonreimbursable and reimbursable products, and customers may head to these competitors if their HME retailer's store doesn't carry the product they're looking for. Enhancing the breadth of products, even if only online, offers the chance to earn extra revenue. To compete more effectively, specialty retailers should not exempt themselves from this. As home care increasingly becomes the preferred choice of the aging population, new products are better preparing caregivers to deal with the unique needs of caring for the aging at home. For example, flushable wipes make up 10 to 11 percent of the incontinence wipes category in the total health care market, according to Global Healthcare Exchange (GHX), a provider of collaborative healthcare supply chains. Furthermore, flushable wipes are critical to a more comfortable and dignified life, so individuals can dispose of their wipes in private without the potential for an embarrassing, pipe-clogging event. These new products offer retailers another avenue for revenue generation. Addressing caregivers' unique needs with a large product base prevents the loss of customers to big-box retailers or pharmacies. By carrying both nonreimbursable and reimbursable products, as well as products that address conditions associated with a core health issue, HME retailers can compete more effectively.
Accept the Changing Market
Aging in place continues to evolve, and is quickly becoming the preferred choice in the U.S. Baby boomers are living more active and productive lives, even as the need for care arises, and many prefer to stay at home as long as possible. For some, the costs of long-term care are simply prohibitive, and home care is the only option they can feasibly afford. Backed by government incentives, home care to remain a more cost-effective and comfortable option for many individuals. This means the home care market segment will also continue to grow. For HME retailers, the opportunity is large, and they can adapt to keep pace with this changing landscape by adopting some of the best practices outlined in this article.