HME retailers benefit from a trusted position in the marketplace
Tuesday, October 28th, 2014
Incontinence is a widespread problem, particularly among people more than 65 years old. Studies show that more than half of elderly men and women—outside of medical institutions—have some sort of urinary leakage. That's about 22 million Americans, or about one in 15. And the numbers are growing as baby boomers age.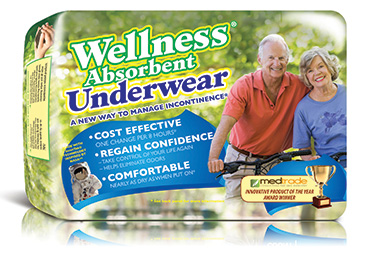 The cost of urinary and fecal incontinence is enormous, an estimated $19.5 billion a year, with much of that number spent on absorbent pads, pull-ups, protective creams and adult diapers. It's no wonder the big-box stores and chains have filled their shelves with both generic and name-brand incontinence products. Nonetheless, there is plenty of room for HME businesses in this market, experts say. But HME managers must take a different approach than big box stores when it comes to choosing, marketing and selling incontinence products. HME providers must play to their retail strengths as trusted, health product advisers who are knowledgeable and sensitive to the needs of clients. Not many customers in a big-box store are going to ask a young, inexperienced clerk which incontinence product would be most appropriate for them. Thus, HME providers possess a key advantage in this extremely competitive market. Incontinence products are most often sold for cash, although Medicaid reimbursement is available in most states, says Bill Bowser, director of sales at Medline Industries Inc., one of the nation's largest producers of health care supplies, including the FitRight brand of adult pull-ups and Phytoplex skin protection creams.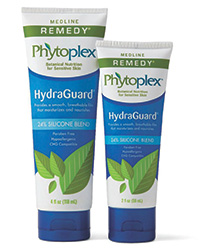 Purchasers of these products include individuals, home health care agencies, assisted living facilities and nursing homes. The biggest selling point for most HME providers is the ability to direct individual customers to the correct product, and explain to them how to use it, Bowser said. "You can have the world's best product, but at the end of the day, if somebody doesn't apply it properly, there's a sizing issue, or medication or condition has changed, you're going to have leakage and potential skin issues,'' he says. "You've got to understand how to get to the root of the problem and see if you can provide a solution." However, providing the right solution can be a little complicated. For example, a person taking a medication such as Lasix (furosemide) will urinate more often because that drug treats fluid retention. Therefore, for a client on this medication, a more absorbent product is needed. Then, there are issues involving size, length of use and comfort. It requires some specialized knowledge and thoughtful advice for customers.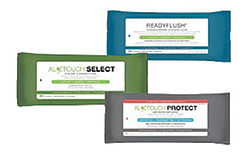 "Much of the time we find that people are running around in briefs and pull-ups, and they could get away with water control pads,'' Bowser says. "We'll change the market if we can start providing better, more dignified solutions to people and improve their quality of life. It's a win-win." His company provides high-quality, health care grade incontinence products that are not found in big-box stores, and Medline staff helps educate HME retail staffers who sell the company's incontinence products, he says. Steve Goelman, CEO of Unique Wellness, which supplies another popular line of incontinence products, says it's important to make customers understand that good quality adult diapers can save money and time while improving the quality of life for users.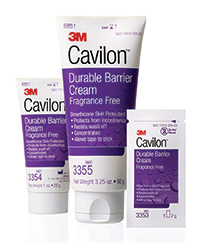 "Our products are used as a system," he says. The system involves three daily changes—one before bed, one in the morning and one during the day. His adult diapers are designed to keep customers drier and healthier while cutting costs by 70 percent over big-box brands because fewer are needed. "Our reputation has been gaining," he says. "We don't want to be a premium adult diaper company. We don't want to be seen as an expensive-but-better product. We want to be seen as a system approach. If we sold these as diapers, people would say they are expensive. If they are sold as a system, there's an understanding that it saves customers 60-70 percent."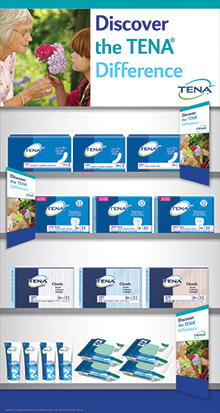 Teresa Coles, sales director for government and home care at SCA Personal Care, says the adult incontinence market is growing fast, at about 4 percent a year. The market for incontinence skin care products is growing faster than that. "Due to the desire of individuals to age at home, and government funding, the growth trend has shifted from long term care to home care,'' she says. SCA is a global leader in personal care and has an extensive portfolio of incontinence products, baby diapers and feminine care products. In the U.S., TENA brand products include underpads, briefs, protective underwear and pads/liners. TENA has just launched a refreshed line of skin care products that provide an individualized approach to selection. An HME provider should consider a strong retail merchandising strategy, says Coles. "Cross-selling of items brings value to the consumer as well as the provider," she said. Providers should consider grouping skin care products along with incontinence absorbent products, she says. "Also consider educating your staff on product selection so they can educate the consumer or caregiver on which product is best for their needs or level of incontinence," she says.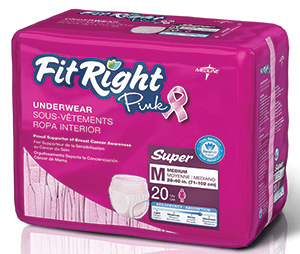 Kevin Chase, U.S. marketing manager for 3M Critical & Chronic Care Solutions Division, says his company offers the Cavilon line of professional-grade, high-quality incontinence skin care products that are designed to help prevent skin damage that can lead to incontinence-associated dermatitis. Proven clinical performance is paramount to any incontinence skin care product selection, but price is also important. "Beyond just price, consideration must also span into performance and efficiencies of use,'' Coles adds. For instance, the Cavilon line requires the application of fewer products less often than many other brands, which translates into a savings of time and money for the user. Also, for home care, there may be times when a sacral dressing or tape is needed for a patient. Incontinence skin care products can interfere with medical adhesives. "So, it is important to use a proven moisture barrier that does not interfere with adhesive products yet provides high performance skin protection," he says. All the products used for incontinence care should be designed to work in tandem, he said. Streamline product offerings by purchasing from a single supplier to provide that benefit.