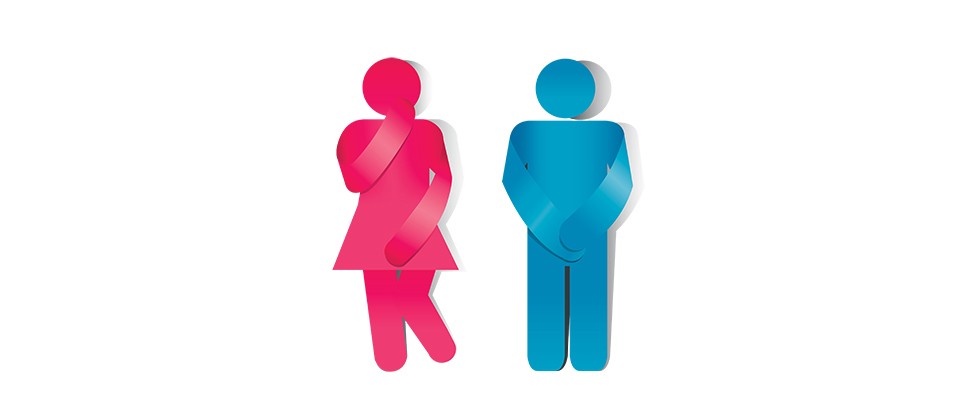 Take control of your incontinence business
Market drivers contributing to the growing incontinence segment have home medical equipment (HME) providers taking a closer look at their current incontinence programs.
The U.N. Population Division reported that every day in the United States 10,000 people turn 65—joining the largest group of product users. According to Mayo Health Systems, up to 50% of older women suffer from urinary incontinence and the National Library of Medicine puts that statistic for older men at 34%.
Add to these demographics the fact that the aging-in-place trend is gaining significant traction in this post-pandemic world, making growing older in the home of choice a viable option. The health care industry overall is also seeing positive outcomes and improved efficiencies with shorter in-patient lengths of stay coupled with more home-based convalescence.
Proving this data, Statista recently reported the adult disposable incontinence products segment in the U.S. is expected to hit $4 billion in 2023 and grow almost 5% annually through 2027. The global market for incontinence products was pegged at $11.2 billion in 2021 and continues to expand with the world's aging population.
At Medline, we find ourselves working more and more with a growing number of HME providers that recognize the opportunity at hand and want to tweak
their business models to build—and in
some cases launch—a profitable incontinence offering.
To leverage current market conditions and optimize incontinence product success, consider these tips:
1. Maximize case & bag counts.
One way to directly increase billings for products like bladder control pads, protective underwear, pull-ups, briefs and underpads is to provide products packaged in case or bag counts that align with patient reimbursement allowances.
For example, in most states, maximum monthly allowances are set in multiples of 20. If you are sending out product packs with fewer than 20 pieces, you are leaving allowable reimbursement on the table—which adds up quickly when multiplying lost billing-per-piece by the number of patients each month.
Delivering products packaged to maximize patient allowances is a win for customers, who receive the maximum number of pieces allowed to use over the course of a month, and a win for your business, which maximizes billings.
2. Offer supplemental products with current services.
If you are not asking about dual eligibility or introducing incontinence solutions to clients based on referral scripts for durable medical equipment or other devices, you should be. Not only does this give you an opportunity to talk with new patients, but also allows you to strengthen relationships with referral sources by presenting a consistent process that leads to happier, healthier and more comfortable patients.
Consider tactfully providing incontinence information with deliveries and asking
basic questions at the point of sale to open the door to conversations around real
patient needs.
Keep in mind that by connecting your clients to comprehensive incontinence solutions, you also take a step toward protecting against the loss of durable medical equipment, like wheelchairs or
beds, that may occur from incontinence-related accidents.
3. Be consultative.
Position your business as a resource by making health and product Q&As and other content easily available online or at the point of sale. Because the use of incontinence supplies is tied closely to age or underlying medical conditions, product purchasers often find themselves in unfamiliar territory and may be hesitant to engage with others about this highly personal subject.   
Clients—particularly first-time purchasers—may be unaware of both the range of materials, sizes and applications of available products as well as the importance of supplemental products that help manage incontinence, such as gloves, wipes, lotions, odor eliminators and more. Clients should also know that changes in their patient's condition may mean they should switch to different products to protect patient dignity and health.   
Manufacturers and distributors can support their provider partners—and their patients—by supplying standard assessment documents that help track patient care and product utilization. When health conditions change, providers are able to look through planning documents and recommend next steps confidently.
Making self-serve and consultative education materials available to customers online and in your locations goes a long way to building your customer base and billing opportunities.
4. Scale up professionally with the right partner.
From providing reimbursement strategies, sharing best retail practices and supplying turnkey patient sizing and education tools, working with an experienced supplier partner can drive the success of your incontinence product offering without straining your workforce or taxing operational resources.
Expect any supplier partner to go beyond providing in-services and toll-free customer service numbers. The right partners should add credibility to your business reputation with referral sources and customers.
Leverage supplier resources and best practices to help you think like a competing retailer and stay abreast of trends and technology in the segment. Teaming up with a partner that has access to products, research and experience across the continuum of care can help you scale your business in time to take advantage of current market conditions.
Few HME providers have the inclination or resources to specialize in the incontinence product category alone. But a limited a focus on this product category should not keep you from helping to improve your patient outcomes or capturing your share of this growing segment.
Consider these tips and start to build an incontinence program that acts more like a trusted annuity, providing increased and reliable revenue year-in and year-out.