Principle Business Enterprises, Inc.
Wednesday, January 25th, 2017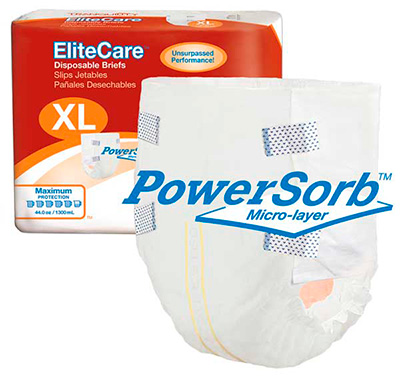 Tranquility Products EliteCare
When performance matters most—choose EliteCare Disposable Brief with PowerSorb micro-layer. This brief provides an absorbency level of up to 44 ounces to accommodate an individual's need for more protection and extended wear-time. The brief's extended wear-time allows for uninterrupted sleep, the ability to keep appointments and the confidence to travel, all without compromising skin integrity. Available in sizes medium, large and extra-large. Latex-free.
Visit www.tranquilityproducts.com.