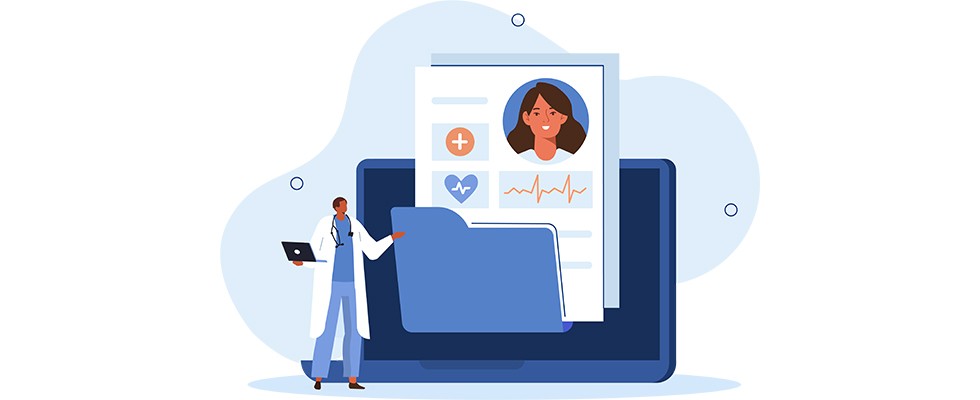 A new way to reduce fraud, waste & abuse
Thursday, November 2, 2023
Electronic visit verification (EVV) has only been federally mandated for homecare agencies since Jan. 1, 2021, but the positive effects of the requirement are already being felt throughout the industry.
The 21st Century Cures Act was actually signed into law in 2016, giving agencies a few years to prepare for the required implementation of EVV systems by all Medicaid-funded home health care services that require in-home visits by a provider.
EVV uses technology to automate the collection of homecare service data by recording the visit location, times and services provided and the names of the patient and caregiver. Some platforms also can capture care plan information, change in condition notes and social determinants of health observations entered in real time by caregivers as they tend
to patients.
The data collected is used to ensure that patients are receiving the care they need in accordance with their treatment plan. EVV reduces fraud in the homecare space by eliminating the need to physically handle those tasks where mistakes can lead to improper record keeping, such as maintaining paper timesheets and manual billing processes. It is crucial to minimize those errors not only from a financial standpoint but from a patient-focused perspective as well. Timekeeping mistakes that are preventable through EVV may lead to caregiver location, date or time mix-ups, potentially resulting in overlooked care plans and unserved patients.
Agencies & Beyond: EVV Benefits All Healthcare Stakeholders
Although the requirement itself is relatively new and the first rounds of data are still coming in, most states have high expectations for EVV's value when it comes to cutting down on fraud, waste and abuse claims. In New York, for example, the fiscal year 2022 budget, released with the knowledge the mandate was about to go into effect, projected the newly implemented EVV programs would save the state $40 million.
Caring Professionals, Inc., a New York-based agency providing homecare and personal assistance programs, has already documented positive experiences that are in line with the state's optimistic outlook. Once the agency had its caretakers trained and utilizing EVV platforms, the benefits of the technology quickly became evident and it is now considered indispensable. Payroll concerns are non-existent now—time dedicated to payroll has been substantially reduced, timesheets aren't turned in late and workers are reliably receiving their full pay week in and week out.
Furthermore, since EVV platforms allow homecare team members the convenience of electronically confirming the completion of scheduled visits, workers spend less time manually documenting such things and more time caring for their patients. To further simplify processes, Medicaid Management Information Systems can be interfaced with EVV systems to enable automatic cross-checks of billed claims against validated visit data for any discrepancies. Subsequently, incidences of billing errors and improper Medicaid payments are less likely to occur, and agencies are protecting themselves by lowering their risks of fraudulent claim allegations. This is a benefit for all agencies, but especially for larger companies that are responsible for thousands of patients.
EVV Shifts Focus From Clerical Work to Care
Caring Professionals facilitates approximately 3,000 visits each day. Without EVV, the company's leadership estimates it would need one coordinator for every 50 homecare workers to maintain compliance by ensuring each visit takes place at the right time and location, care plan tasks are carried out and all the relevant information is properly documented. Instead, using an EVV platform has allowed the agency to utilize one coordinator for every 150 workers—a 66% decrease in administrative needs that results in team members being able to spend their time administering the best possible care to patients instead of focusing on paperwork.
Numbers like that speak for themselves, making a clear case for the use of EVV, but the benefits don't end there. In addition to improved risk monitoring, greater focus on better care and convenient access to patients' data and records, EVV's support extends beyond homecare agencies to payers and health care provider teams. The time and money agencies save through expedited billing and simplified scheduling also means providers and health plans come out ahead on the administrative front, as claim rejections, denials and delayed or absent payments are minimized.  This translates into more funding available to apply directly to patient care activities.
While states and agencies have already begun to experience some initial savings from EVV implementation, the biggest impacts will become apparent over the next decade. When the Cures Act became law in 2016, the Congressional Budget Office (CBO) estimated EVV implementation would result in $290 million in savings over a 10-year period. In fact, a bill that came before the Cures Act but contained many of the same EVV requirements led the CBO to project that, on average, EVV implementation would achieve a 1% reduction in personal care services and home health payments across all states.
EVV may still be in the early stages of federally mandated implementation, but it shows indisputable promise from nearly every angle. Among the list of people and entities who stand to gain from EVV—homecare agencies and workers, patients and families, state governments, taxpayers and the broader national health care system—many already enjoy the advantages that go hand in hand with proper compliance.
As the post-implementation phase progresses, continued adherence with the new requirements is essential for all benefits to fully be realized. Once that point is reached, EVV users will wonder at how they ever got by without it.