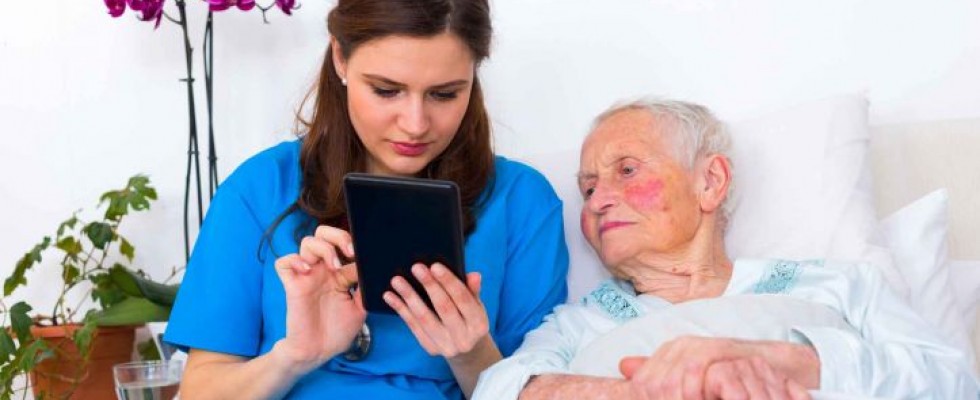 Technology can improve health outcomes, but human hands are still needed
Thursday, January 3rd, 2019
The future of better health care in this country is not people versus machines. In fact, it is just the opposite.
A future of improved health outcomes and lower health care cost comes when health care providers use technology to not only inform diagnoses, but also to catch early signs of medical problems, create the most effective treatment plans and recommend the most appropriate post-acute care environment for the patient.
One of the latest health care advancements currently being tested is the use of sensors to track the activity of elderly people in their homes and in their cars, as part of an effort to enable them to live longer and more safely in their own homes. The Collaborative Aging (In Place) Research Using Technology (CART) initiative is a national study currently in progress that tracks seniors' pill consumption, weight, computer use and movement in and around their home and in their vehicles to generate real-time activity and monitor for any health changes, such as cognitive decline or increasing frailty issues, so that intervention can happen earlier to help prevent or shorten a potential hospital stay.
There are a number of commercially available sensor-based products that can monitor individuals at home, but no company has mastered the logistics of installing and configuring the sensors so an alert can be acted upon, as CART is pursuing. Sending up a red flag with no one to interpret what the red flag means and how to best intervene is like creating a computer system without a backup.
Improved Care Paths Through Technology
Connectivity, communication and collaboration among providers, patients, payers and caregivers through the use of advanced technological learning are the keys to advancing our health care system.
While a machine can be programmed to perform given tasks more efficiently and extrapolate needed and advanced learnings better than its human counterparts, the artistry is in the execution of the information and in being able to adjust to the subtleties that may be required in a given situation.
The CART study is an excellent example of the exciting new research being conducted in the "technology meets touch" space, but there are many examples where the practice is already in use. Consider the task of getting prescriptions filled at a pharmacy. What was once an onerous paper-based process that was often filled with roadblocks and safety concerns due to lack of information, multiple providers and polypharmacy is now streamlined through electronic health records, real-time benefit checks and e-prescribing capabilities that allow physicians to make better prescribing decisions for a patient at the point of care.
Within the home health industry, technology is consistently opening new paths that deliver improved patient outcomes, while achieving lower overall health care costs. Nowhere is this transformation more evident than in the adoption of artificial intelligence (AI) and machine learning technology, which is quickly changing the face of patient care.
Using petabytes (1 million gigabytes) of data, clinicians can quickly analyze past results of clinical settings and providers to recommend future paths for better care. For example, a physician can now match the characteristics of an individual in need of a hip replacement to a facility and/or provider with measurable success in caring for patients with similar clinical and socioeconomic characteristics. Matching patients with the right provider at the start of care improves outcomes, increases patient satisfaction and provides cost-saving solutions that can avoid hospital readmissions.
AI and machine learning, combined with new modes of communication, are making it possible to create smart networks that match the patient's needs with the best-possible providers. But, it is still the uniquely human ability to deliver on those care needs, once identified, that brings to fruition the highest quality of care, while lowering health care costs.
As technology continues to evolve and predictive analytics advance, we need to challenge the industry to develop products that not only improve the machine learning process, but also seamlessly connect a patient's clinical care team with real-time medical and pharmacy claims data that will help the team make more informed care decisions. By teaming technology with the human touch, we will be able to place patients in the center of the care team—whether they are in the hospital, a post-acute care facility or healing at home.