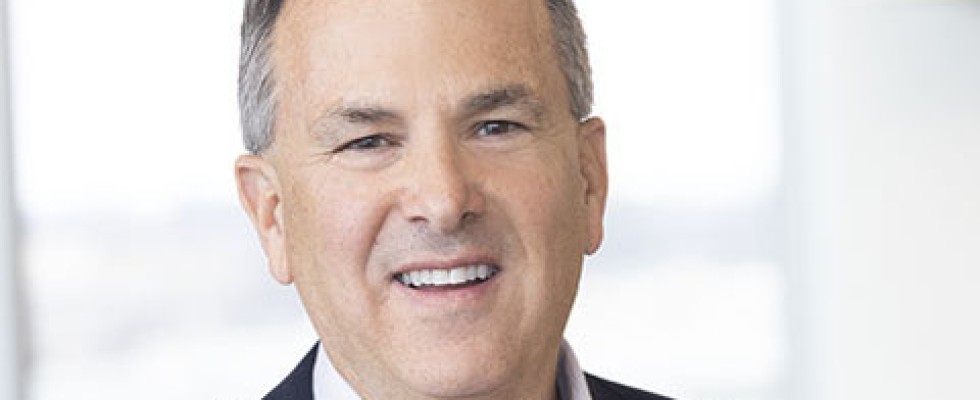 With nearly 40 years of experience in service franchising, Rod Roberts was named Right at Home's chief operating officer (COO) in March 2023. Since being a franchise owner of Home Instead Senior Care in Naples, Florida in the early 2000s, Roberts has seen the homecare industry shift from being mostly companion care to services including activities of daily living (ADLs), monitoring, nursing care, rehabilitative services and more.
In his new role, Roberts leads core operations functions, maximizes efficiencies and supports teams to scale international business and company-owned operations.
HomeCare talked to Roberts about the current state of the industry, the importance of innovation in all steps of homecare and how Right at Home is working to overcome the caregiver crisis. 
HomeCare: Within homecare, especially right now, with some of these health care companies spending millions on certain homecare companies. What do you think the biggest opportunities are for the future and some of the biggest challenges?
Roberts: I think when you talk about the acquisitions in homecare and home health, it just shows you the need and where we're going as a society. People want to live out their remaining years (at home) and be in the comfort of the surroundings that they have—there's a lot of opportunity there. I think we've got to continue to look for ways to improve and innovate to help in these businesses and these communities. And we do know 90% of people want to be home, they want to be taken care of there. So, we've got to find ways that we get the right people and serve the wishes of our clients. That's what my role becomes, how to manage and how to organize and how to keep supporting that network and build efficiencies, productivity, innovation into these 650+ offices around the world.
HomeCare: What trends are you seeing as of late within franchising? And have you seen anything innovative within the past couple of years?
Roberts: I think we continue to innovate the model itself. Technology that helps the business owner to operate more efficiently has evolved over time. We own a few businesses, as company-owned businesses, to operate as test kitchens to help our network, before we introduce it to the network. And now, there are so many things that go through research and development—from blood pressure to monitoring to all kinds of different tools. That will continue, we have to continue to look at that because that's only going to help. It's going to benefit seniors. If they don't have homecare 24 hours a day, they can still use some other technology.
HomeCare: What are the future plans for Right at Home?
Roberts: What's next? I joined a great team led by Margaret Haynes, our CEO, she sat in this chair as COO for nine years prior to taking over the leadership. Many team members in our corporate office, they set a three-year path for us, a strategy to help the network grow, and that's what we're focused on. We're going to continue with innovation, we're going to continue to drive network growth in each of our communities. One of the biggest challenges that [our business owners] say is, 'I've got all of these people that need help. How can I help serve more?' We're going to continue with our operational excellence. Growth is important, but growth in a quality manner is important to give the best care that we can to our clients. We're going to continue to grow and work with our company-owned businesses to be those guideposts to help our network continue to innovate.
HomeCare: Within the 600+ franchises, is there an importance for of Right at Home to reach more rural communities?
Roberts: I think when I talk about growth, and I talked about the community market and penetration in the community, that's what I'm talking about. If you have a big area and you have some rural areas that you can't get out to, who suffers? The senior that can't get the help, right? And we want to continue to build out our community so that we are serving more seniors in those areas. And that means going out from the city centers and going into those areas. There's a lot of opportunity for that in Right at Home and homecare in general across the country. If there are also seniors to be served, there are probably also caregivers in those communities that could use employment to help support the family.
HomeCare: With the caregiver crisis, does Right at Home get questions from franchisees about how to hire and maintain more caregivers?
Roberts: That's the biggest challenge coming out of a pandemic. And it's not just homecare, I mean, I look out and I can see restaurants, I can see dry cleaning, you can see all kinds of smaller businesses, and how people have pulled out of the workforce. That is on everybody's mind, not just us, but yes, it is on our minds. You look at all different avenues of how you can get good people, and the best thing is to be a company that people want to come work for. There are good companies, and there are bad companies. Right at Home's goal is to have that quality and be a good employer, so people will want to come and work for us. That's what we talk about in our training, and all the things that we do for our caregivers are to make it a most enjoyable place. We get a lot of referrals from people that work for us that say, 'Hey, my friend here wants to come work.' We talked to so many daughters and sons that have been working with their mom or dad and they're trying to not only take care of their children and then work, but they're also now taking care of their parents as well. That's why homecare is so popular today, is because of the need.