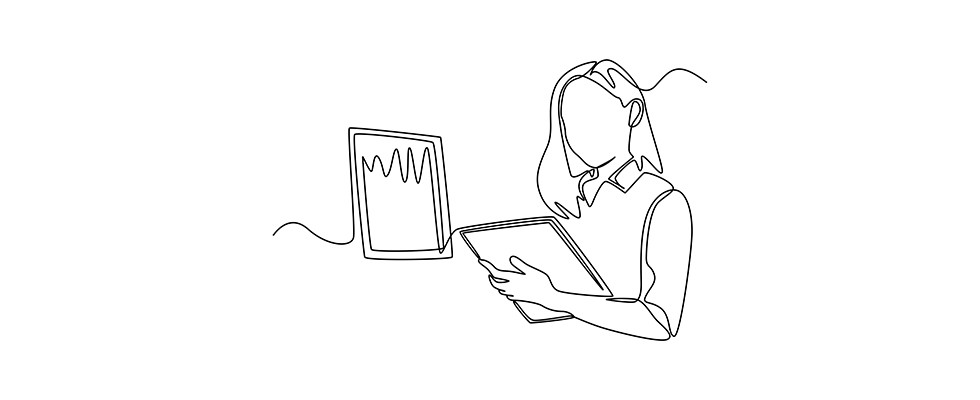 Experts at the VGM Heartland Conference said the HME industry looks bright
Thursday, August 17, 2023
WATERLOO, Iowa—The future of the home medical equipment (HME) industry looks bright—but that doesn't mean it's without any challenges, experts said as they gathered in Iowa for the Heartland Conference this summer.
"Being an enabler of in-home care is more important than it's been historically," said Alan Morris, director of research and strategy for VGM and Associates, which hosted the event along with other VGM divisions for members and others at the group's headquarters in Waterloo, Iowa. "This has always been true, but I think today now more than ever, the fact that you're an enabler of home-based care is incredibly important. We've always said it as an industry; we can prove it now."
Attendees at the event heard from industry insiders on subjects ranging from legislative updates to the latest on audits to emerging technologies and trends. One spotlight was on what may get accomplished in Washington this year and next, which is hard to predict given the divided nature of Congress and the fact that 2024 will be an election year.
"We do have some good news, but there's a lot more to do—and you're the power," said Jay Witter, vice president of legislative affairs for the American Association for Homecare (AAHomecare).
On the legislative front, a top priority is passing S 1294, the Competitive Bidding Relief Act of 2023, which would extend the current 75%/25% blended Medicare reimbursement rate for non-rural, non-competitive bidding areas. That rate was locked in through the end of 2023 after a lot of hard work from HME advocates but will expire next year unless the new bill is passed.
"The argument's simple; it's continuation of current policy, it's not something new," said John Gallagher, vice president for government relations at VGM. "It was just scored in December when we passed the bill, it's bipartisan and the day after this expires you'll see a 30% reduction in reimbursements—that's a huge, huge hit. If your senator can't support this bill, they don't support you."
The legislation has Sens. John Thune (R-SD) and Debbie Stabenow (D-MI) as its lead sponsors, and advocates were urging home medical equipment (HME) providers to contact their own senators to build support, especially before Congress headed into its summer recess. Witter explained if the bill succeeds on Capitol Hill, regulatory advocates can push the Centers for Medicare & Medicaid Services (CMS) to make the
move permanent.
When it comes to CMS, one focus is on getting clarity about the agency's future plans for competitive bidding.
"There is a future, we just don't know
exactly when and what," said Cara Bachenheimer, head of the government affairs practice at Brown & Fortunato. CMS has indicated it will put out a rule to modify the program, which has been on hold except for the off-the-shelf back and knee brace categories. The annual proposed payment rule that CMS issued did include compressive garments to implement the recently passed Lymphedema Treatment Act (see more on page 8). But a larger bid program is unlikely before 2026.
That's not all good news, Gallagher said.
"The problem is you're stuck with those rates going back to the last competitive bidding in 2016," he said.
AAHomecare says priorities for future bidding rounds include:
Using maximum bid price instead of median prices for suppliers who are initially offered a contract
Setting unadjusted fee schedule as a
bid ceiling instead of most-recent bid result pricing.
Maintaining surety bond requirements
Ensuring CMS moves forward with competitive bidding program reimbursement rates
Other Washington priorities include:
Increasing oversight on and transparency of Medicare Advantage plans
Legislation to establish oxygen criteria via critical data elements
Lawmaking to include titanium and carbon fiber upgrades to manual wheelchairs as a Medicare benefit
Monitoring federal and state moves for a "right to repair" for power wheelchairs or complex rehab technology
On the home accessibility front, VGM Live at Home Vice President Jim Greatorex said the category is experiencing growth like never before, and predicted that it could grow 2.5 to 3 times by the end of the decade. Advocates are moving away from recent pushes for federal tax breaks for home improvements and instead focusing on state-based programs.
"We are seeing a lot of investment in this industry," he said. "It's not just people opening home access companies, it's all kinds of startup companies that are fighting to get into the home."
SWOT Analysis
In one conference session, Alan Morris, VGM's director of research and strategy, broke down what he sees as the strengths, weaknesses, opportunities and threats currently inherent in or facing the industry. He recently returned to VGM after about eight years at a mid-sized health system. Here is a summary: