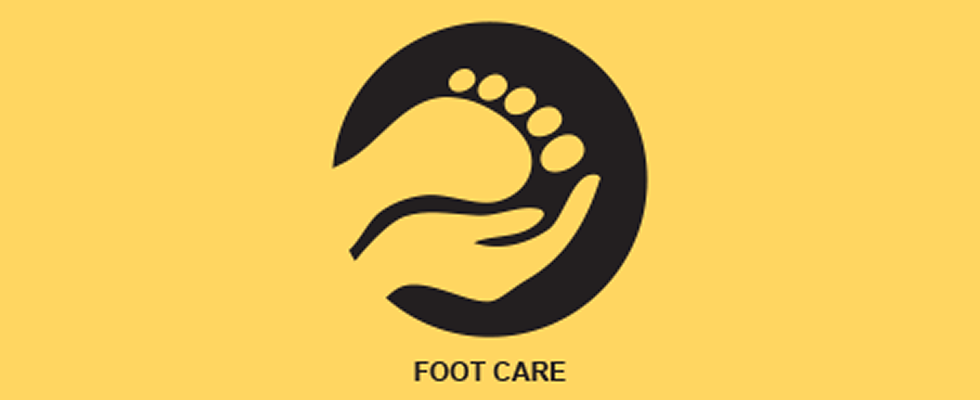 Tuesday, September 6, 2022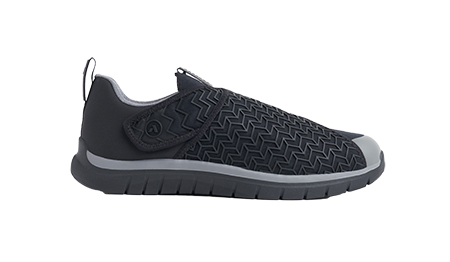 Sport Double-Depth Stretch
ANODYNE
Meet the No. 84 (for men) and No. 85 (for women) Sport Double-Depth Stretch. With the combination of stretchable fabric and bilateral adjustable closures, these styles provide customization and accommodation for even the most difficult feet. The luxe, stretchable fabric forms to the contours of the foot, offering an exceptionally versatile and comfortable fit, and the bilateral straps make them extremely easy to put on and take off. The Sport Double-Depth Stretch styles are the perfect option when needing to accommodate edema and braces, as they offer an additional 3/16 inches of depth when compared to Anodyne's standard styles. Visit anodyneshoes.com.
---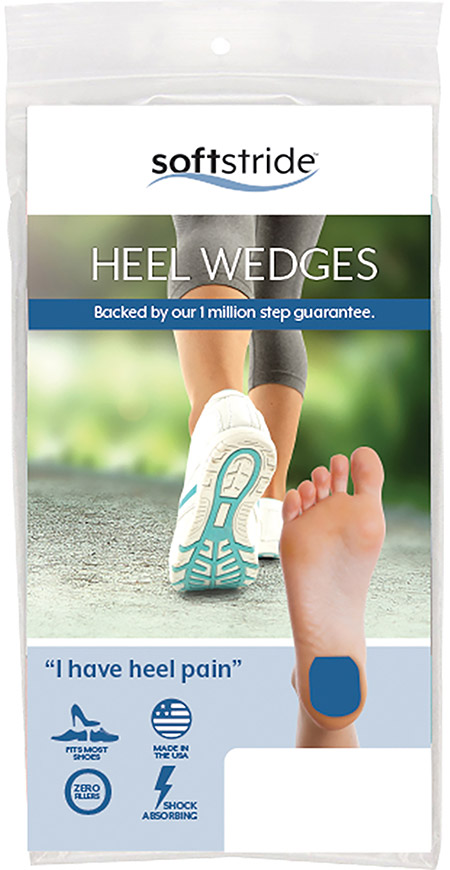 Soft Stride Flexible Foot Orthotics
BROWNMED
Soft Stride is a comprehensive line of flexible foot orthotics that addresses many specific ailments and injuries to feet, heels, ankles, arches and legs. Backed by an exclusive million step guarantee, these products help patients avoid or delay surgery, attenuate shock and provide pain relief. Athletes receive comfort during strenuous training and people who stand for long periods benefit from decreased fatigue and pain. The viscoelastic polymer mimics the qualities of soft body tissue and redistributes pressure and reduces the force of impact. Visit brownmed.com.
---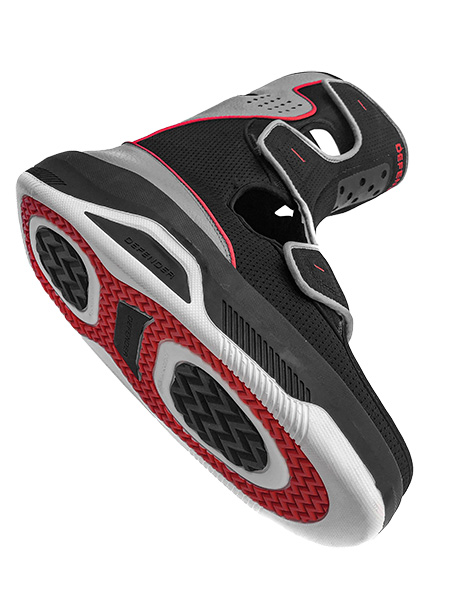 Foot Defender
DEFENDER OPERATIONS, LLC
Foot Defender was designed as a stylish, protective, easy-to-use and easy-to-dispense protective solution that patients with diabetic foot ulcers (DFUs) are willing to wear. Even with proper vascular management, infection control and regular debridement, healing DFUs is unlikely without adequate offloading. Foot Defender was engineered from the ground up to reduce the forces on DFUs and is clinically proven to offload 50% more plantar pressure than other protective boots. Whether someone is standing or walking, Foot Defender outperforms alternatives through innovative design, resulting in a first-rate healing environment for the foot. Visit footdefender.com.
---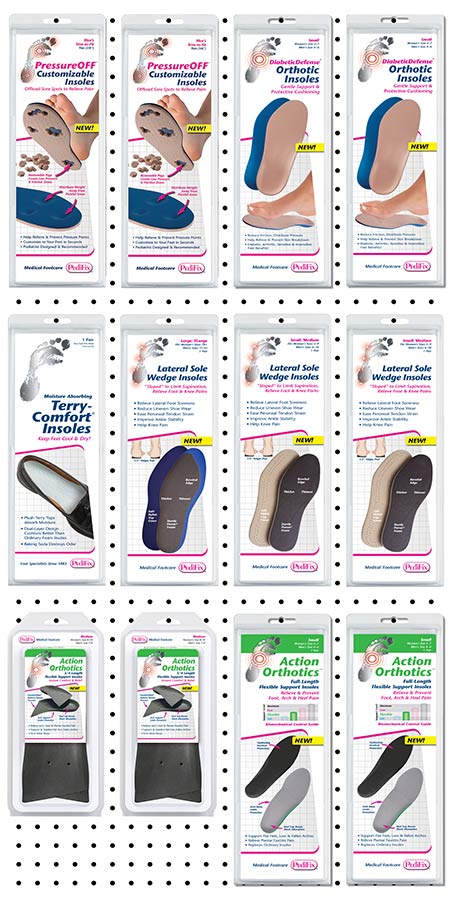 Insoles, Orthotics & Displays
PEDIFIX
The PediFix Footcare Company introduces unique new shoe inserts that enable durable medical equipment retailers to help more customers relieve foot problems and distinguish their stores from chains. The new retail-ready displays feature a variety of PediFix products, including DiabeticDefense, Lateral Sole Wedge, PressureOFF Customizable Offloading Insoles, Active, Action and Advantage Orthotics. Additional planograms are easy to add. Visit pedifix.com.