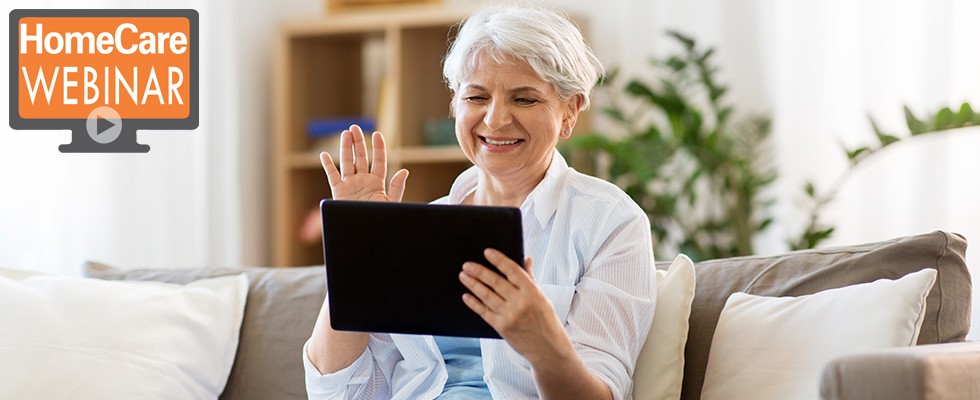 Reach a growing market willing to pay for the products they want and need
Wednesday, September 12, 2018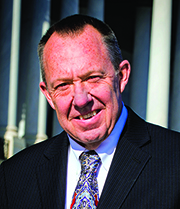 Tom Ryan / AAHomecare
Insurance has been the name of the game since the birth of our industry in the 1960s.
Medicare, Medicaid, Medicare Advantage, managed care organizations and private insurance—these were intended to be the safety net for Americans needing medical treatment. "No longer will older Americans be denied the healing miracle of modern medicine. No longer will illness crush and destroy the savings that they have put away over a lifetime, so that they might enjoy dignity in their later years," said President Lyndon B. Johnson when signing the Medicare bill into law 53 years ago.
While these public and private insurance programs have been a backbone of our nation's health care infrastructure, reimbursement rates for home medical equipment (HME) from these payers have drastically reduced during the past two decades. Steep declines in Medicare rates for HME, engendered by both the competitive bidding program as well as two rounds of significant cuts before the bidding program started, have had an enormous direct effect on our industry—and have paved the way for other payers to follow Medicare's lead in reducing rates.
Insurance-based coverage can also impact patients in instances where it limits choice of product, prevents them from buying from the companies they prefer to do business with, or doesn't cover certain items that would help them manage their medical and lifestyle needs.
Recognizing the needs of their clientele, an increasing number of suppliers are emphasizing retail sales as a way to cater to patients who don't want to be limited by insurance choices—and are also improving their bottom line in the process.
The American Association for Homecare (AAHomecare) is supporting this movement through its Retail Work Group, which the Association established in May 2017. In the space of less than a year and a half, the work group has grown to 34 members who convene to share best practices and ideas covering topics such as marketing, staff training, showroom layouts and merchandising and e-commerce. One recent call included a discussion of the increasing presence of Amazon in the HME marketplace and how to compete against this formidable online retail presence.
How to Reach a Growing Market
Barring drastic changes to our nation's health care infrastructure, third-party payers such as Medicare and private insurance will remain principal reimbursement sources for the HME sector. But there's every reason to believe that there is growing opportunity in the retail market.
The nation's 70 million baby boomers (individuals born between 1946 and 1964) will have an incredible amount of purchasing power as they age and increasingly need HME. If Medicare and other payers continue to constrain user choice through the competitive bidding program or narrow networks, financially secure boomers may decide to bypass their insurer to get exactly what they want—and from their preferred HME provider. To quote well-known health care attorney Jeff Baird: "Boomers have no trouble spending their children's inheritance."
Companies that want to serve this market need to answer some important questions, such as:
Do HME patients in your area have the disposable income to support retail sales?
Do you offer financing or scalable options to meet the needs of individuals with different budgets?
Are you located in a visible retail area? Do you have the space to display a variety of products?
Are you able to teach your customers about the products available to transform the way they live their daily lives that they don't already know about?
Are you open and accessible when your target market shops?
Retail is about so much more than putting out products in a showroom. It takes innovative thinking and redefining your approach to suit your clients and your company's capabilities. The reward of being able to focus on meeting the medical equipment needs of your community without worrying about audits, denials and other red tape can be worth the effort to build your retail capabilities.
Focus on Retail at Medtrade in Atlanta
If you're planning on joining peers in the HME community at Medtrade in Atlanta next month, you will see some of the leaders of AAHomecare's Retail Work Group in action at a panel discussion, "Retail: Caring for Customers Beyond the Barriers of Insurance," Tuesday, October 16 at 2:15 pm. I'll be moderating the panel, which includes suppliers, manufacturers and legal experts.
Medtrade's programming for the upcoming Atlanta show certainly reflects the growing interest in selling retail items, with three other retail-focused sessions besides the one being led by our work group. There's also a new "Rise & Retail" breakfast roundtable on Wednesday morning, sponsored by the VGM Group.
The extra interest in retail extends to the Medtrade show floor, with a new area that will showcase products in three popular categories and complementary retail items that can help generate addition revenue for your business.
You can also take in The Innovative HME Retail Product Awards, sponsored by HomeCare magazine, with the representatives of the eight finalists giving presentations on how their products boost providers' bottom lines through cash sales and a panel discussion on these products. That session takes place on Monday afternoon and is open to all attendees.
Joining the Retail Discussion
In just 18 months, AAHomecare's Retail Work Group had developed into an active and productive entity. This is a reflection of both the rising interest in selling retail as well as testament to the leaders of the group: Chair Nancy Froslie, manager, district store operations with Sanford Healthcare Accessories, and Vice Chair Seth Johnson, senior vice president of government affairs with Pride Mobility. AAHomecare members interested in joining the Retail Work Group should contact Ashley Plauche, AAHomecare manager of government affairs, at ashleyp@aahomecare.org.
If you're not currently part of AAHomecare, but want to learn more, I encourage you to stop by our booth or come to the Washington Update at next month's Medtrade in Atlanta, or to visit us at aahomecare.org.