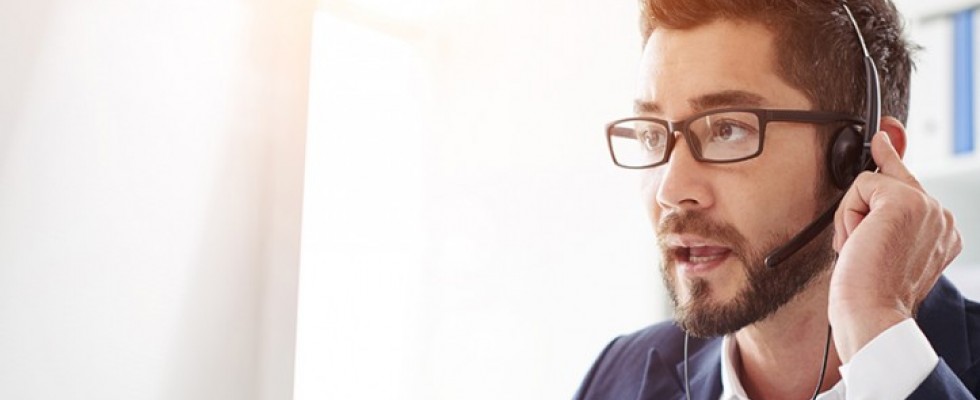 Mobile PERS making its way in care communication strategies
Tuesday, October 17, 2017
Many homecare and HME clients who live alone, live afraid that should they need help, no one will know.
On the other hand, many seniors are active and on the go, and their loved ones worry that should something happen, their aging relatives won't be able to get the help they need. A mobile medical alert system, or mobile personal emergency response system (mPERS), represents the newest technology in care communication and enables users to get help at the press of a button, at home and away.
Traditional medical alerts utilize a landline phone and rely on a base station in the home and only enable the user to get help in and around the house within range of that base station.
Mobile PERS do not require a landline, and instead use nationwide cellular coverage to connect the user to help. Mobile medical alert devices can be used in a variety of patient situations, both emergency and non-emergency, wherever the user goes with cellular coverage.
The communication technology lives in a pendant, which can be worn around the neck, on a belt or carried in a pocket or purse. The pendant includes location technologies, and serves as a two-way talking piece through which a client can communicate directly with the monitoring center. Monitoring center specialists can send friends, neighbors or EMS to the user, depending on what is needed, and specialists can stay on the line with the user until help arrives.
By offering mobile medical alert systems, homecare and HME providers can offer additional value to their patients and help reduce hospital readmission rates, while increasing monthly revenue.
Hard Facts
The CDC reports that 30 percent of seniors 65 and older fall each year. Additionally, some 23.5 percent of seniors age 65 and older do not have a landline phone at home.
Strategizing Mobile Medical Alert Systems as a Category
Mobile medical alert pendants can be a good solution for seniors who have disconnected their landline, as many seniors have. Many mPERS providers do not require a contract, and the monthly monitoring fee for customers can range from $30 to $55, depending on the features the customer chooses. Customers typically retain their mobile medical alert for 32 to 40 months.​
With mobile medical alert devices, setup is typically much simpler than with traditional medical alerts. Dealers can activate and ship the unit to the customer. The customer charges the pendant when they receive it, and then it is ready for use. It is important to make sure customers understand their device features, how to use their mobile medical alert pendant and how to charge it, plus it is key that customers are aware of the location technologies included.
Fall Detection and Urgent Needs
Some mobile medical alert devices include fall detection technology and can automatically connect the user to care specialists if a fall is detected. If an mPERS device includes fall detection, an accelerometer in the pendant recognizes when the device moves in a way that is consistent with a fall. The device automatically connects to care specialists at the monitoring center, just as if the user pressed the button. The pendant serves as a talk device, through which care specialists speak with the user. Specialists can view user-provided information and can send loved ones or emergency services, depending on the situation.
A client may simply need help getting off the couch or getting out of the bathtub. In those situations, the monitoring specialist can call a relative, friend or neighbor to come over and assist the user, without getting emergency services involved.
In an emergency, care specialists can relay important details to emergency personnel, such as allergies and lockbox or hidden key information, to help them provide faster and more efficient care. This customer information is normally protected in a secure central monitoring station database. Some mobile medical alert devices also have GPS or Wi-Fi location technologies built in, enabling care specialists to quickly locate the user in an emergency.
Caregivers, loved ones, nurses, home health providers or physicians can be added as emergency contacts, and they will be notified if the user needs assistance. Emergency contacts can locate a loved one's GPS-enabled medical alert device using a mobile app, online or by sending a text message for added peace of mind. Emergency contacts can also receive low battery and power off notifications about the user's medical alert pendant, ensuring it is always ready for use.
8 Talking Points for Providers
You are never alone when you have a mobile medical alert pendant. Help is always available with the press of a button, 24/7, both at home and away.
 
You can speak with care specialists right through the unit, and if your pendant has location technology built in, care specialists can locate you. No base station is needed.
 
Mobile medical alerts aren't just for emergency situations. You can use a mobile medical alert device any time you need help. Even if you just need assistance from a friend or loved one, the care specialist can call that person for you and send them to you. Specialists can also send emergency personnel to you as needed.
 
Mobile medical alerts keep loved ones connected. If an emergency arises, care specialists will notify your loved ones. Your loved ones can also receive low battery notifications when your unit needs to be charged. Plus, if your unit has GPS built in, your loved ones can locate you online or with a mobile app.
 
No need to stay home—you can use your mobile medical alert pendant at the grocery store, at a friend's home, or across the country.
 
No landline is needed with mobile medical alerts. Mobile medical alert pendants use nationwide cellular signal to connect you to care specialists. Mobile medical alert devices include cellular service, so no additional cellular contracts are needed.
 
Some mobile medical pendants are shower-safe.
 
Some mobile medical alerts have long-lasting rechargeable batteries, making them low maintenance. Effectively coordinating care is key to lowering homecare and health care costs. Speed and efficiency in communication have the potential to ensure providing the right care at the right time.