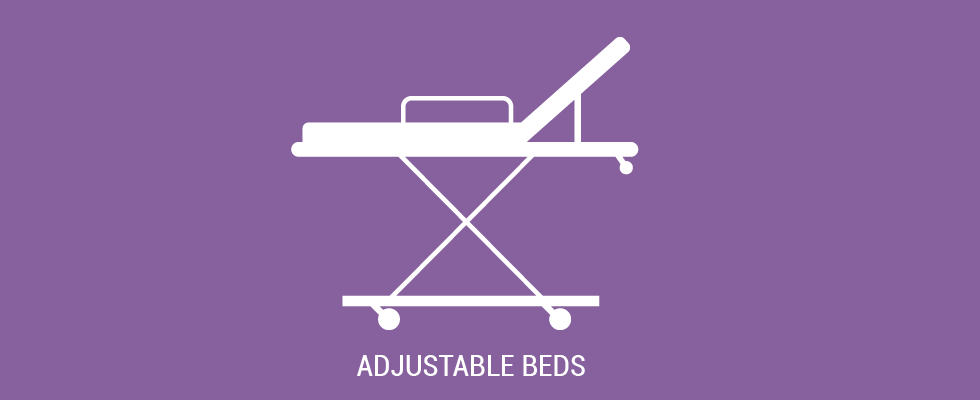 Wednesday, February 2, 2022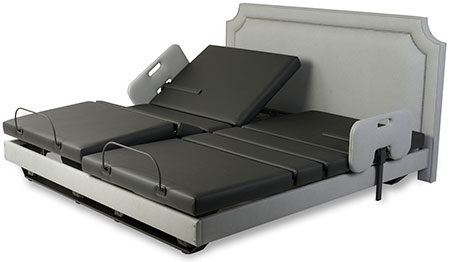 Hi-Low Adjustable Bed
ASSURED COMFORT
Assured Comfort hi-low adjustable beds promote wellness and provide comfort for those watching TV, reading or recovering. The hi-low feature allows the bed surface to be raised for therapist convenience or for easier transfers in and out of bed. Choose from three models in twin, full, queen and split-king sizes, and three premium mattresses. Beds feature quiet remote-control operation. Assured Comfort hi-low foundations can typically retrofit an existing bed frame, or choose from an extensive line of headboards and footboards. Visit www.assuredcomfortbed.com.
---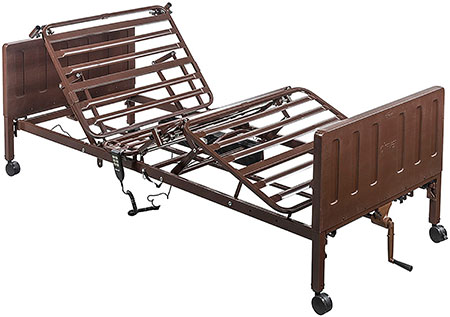 Delta Pro Homecare Bed System
DRIVE DEVILBISS HEALTHCARE
The Delta Pro Homecare Bed System features a universal bed frame that's compatible with interchangeable, color-coded components to create six unique bed configurations. The frame is durable, easy to clean and provides no-sag mattress support. The components, including bed-end and motor options, assemble and disassemble easily to create a manual, semi-electric, full-electric or low bed depending on user needs. The ultra-lightweight standard or low bed end options attach to the frame without tooling and come in the same modern finish. Visit www.drivemedical.com.
---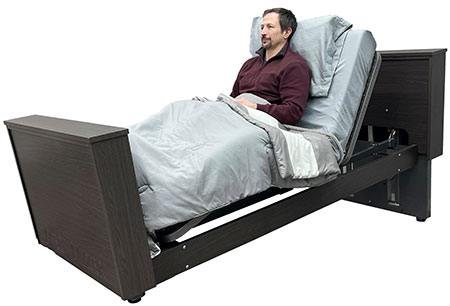 SelectCare
MED-MIZER
Designed and engineered for better care and comfort, the new SelectCare bed offers home-like design in a variety of colors, with the clinical and safety features customers demand. With a 600-pound weight capacity, built in tool-less expandable width (up to 42 inches) and multiple options (scale, nightlight, battery backup, etc.) provide a versatile bed to meet clinical needs with stylish design. Visit www.med-mizer.com.
---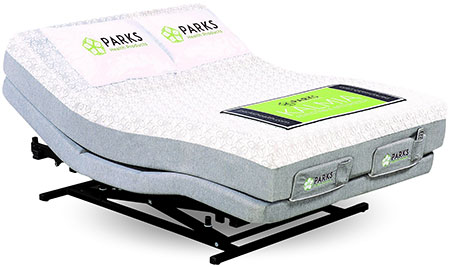 Kalmia Perfect Height Bed
PARKS HEALTH PRODUCTS
Meet the Kalmia Perfect Height Bed System. This bed features hi-low technology that allows patients and caregivers to raise and lower it a full 10 inches to make getting in and out easy. It has all the adjustable features customers need: head and foot elevation, zero gravity to reduce muscle pain and sleep apnea relief and massage—all in an easy-to-use remote. Available in multiple sizes, the Perfect Height bed looks just like any premium bed on the market. Visit www.parkshealthproducts.com.