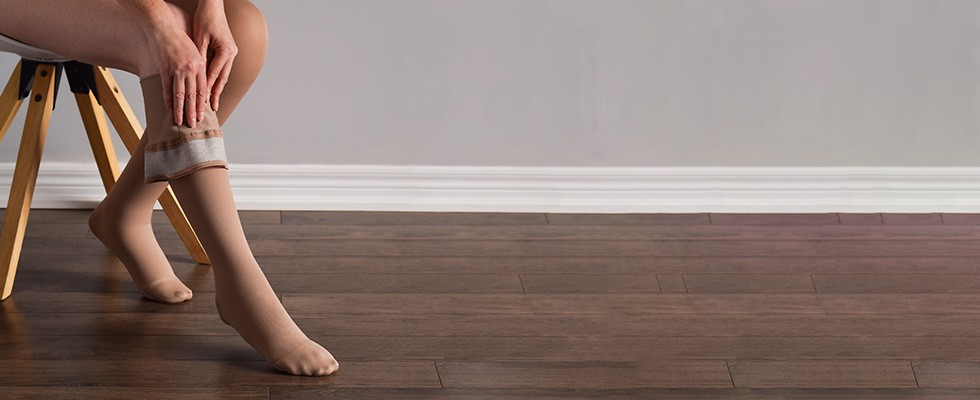 Compression is not something you can just put on a shelf & watch people buy. It takes knowledge, education & expertise.
Brick-and-mortar retailers are often frustrated when customers use their stores as a showroom for their later purchases online. But what if it turns out online price cutting isn't the reason your customer decides to leave your store and shop online instead? What if you could manage to keep more of your sales in-house by investing more into your employees' education and training?
Compression is not something you can just put on the shelf and watch people buy. It takes knowledge, education and expertise about compression products and the key categories they serve to be successful. You want referral sources and customers to have confidence in your ability to choose the right product for each individual patient. That expertise is what gives you value. Be that compression expert! Becoming a compression expert will take commitment to education and training—but it will make you a standout compression destination.
Why is educating your staff so important?
Investing the time and effort into training and educating your sales staff has never been more essential to the growth of your business in this ever-changing environment. Customer service will separate you from the national chains and the big box retailers.
An essential part of customer service is education. Your staff needs to be proficient at explaining the features and benefits of products so customers can make educated decisions on what product will work best for them or for the loved one they are shopping for.
It is important to think about creating a package solution for disease management. You are offering the product, the education and the ongoing support to help your customer have the best chance for successfully managing their condition.
It is important to know your compression products and believe in them. Lead by example! Wear the product yourself to demonstrate that you see the benefits of compression and explain what those benefits are.
How can you educate your team?
It is important to partner with product sales representatives from the companies you choose to work with and learn all you can about each product in each category. You will need to be able to present a good, better and best option for each product that you present to the customer. Each product will have features that need to be articulated into benefits.
Keep it simple—don't oversell the product, just remember to focus on two or three features and their benefits.
In-service meetings with sales representatives are a great way to familiarize your staff with a vendor's product line. Many vendors also offer educational seminars on disease states that pertain to their product line. Webinars are another quick and easy tool to help get a basic understanding of pertinent disease states.   
How does education create sales?
Customers will appreciate being given choices that are customized to their individual needs. They will trust you, and they will come back.
Our customers are looking for one-stop expertise to help them achieve a successful outcome. Your staff will separate themselves from the rest if they concentrate on education, product expertise and ongoing support. Customers see the difference, feel the difference and appreciate the difference.
If you put effort into it, referral sources will eventually come to see you as a compression destination and have the confidence to send people your way again and again.
Amazing customer service is a big part of what physical retailers offer. Retailers that want to survive will invest in offering their customers an experience they can't find somewhere else—an experience that includes follow-up calls, teaching a patient how to don and doff the garment, explaining how to care for the garment and helping them understand the importance of compliance.
So sock it to them with education and excellent customer service!