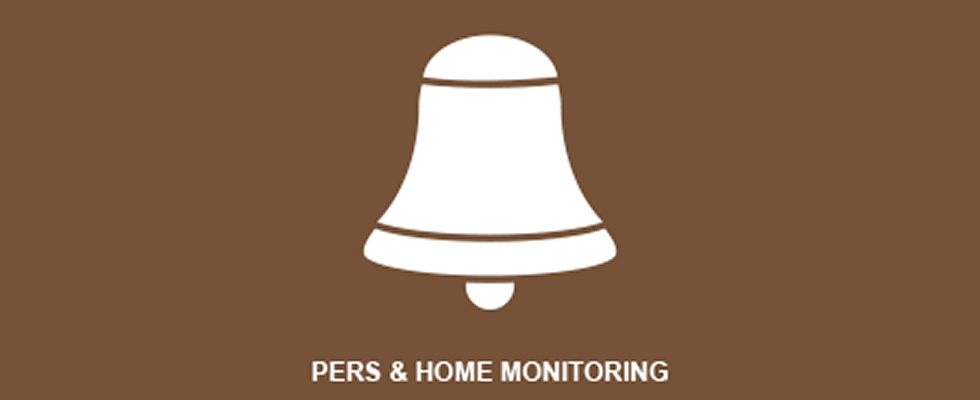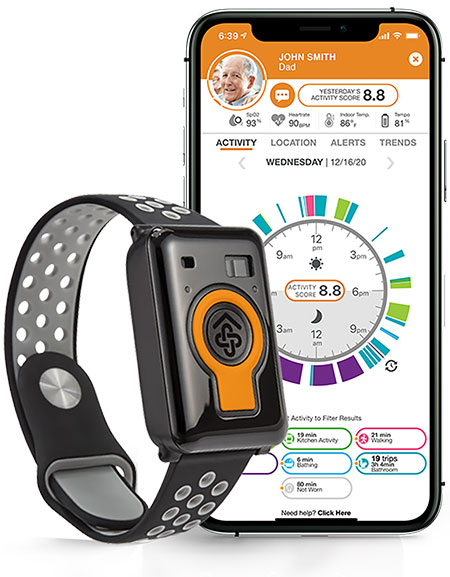 CarePredict
CAREPREDICT
CarePredict is an artificial intelligence-powered predictive eldercare system that allows homecare agencies to extend their range of support services beyond scheduled services to on-demand services, ensure their clients' well-being by gaining insights into their activities and behaviors, and entrench their agencies as the smart and connected go-to agency. Visit carepredict.com.
---

RPM With Optional PERS
CLEAR ARCH HEALTH
By offering a unique combined platform with remote patient monitoring (RPM) and a personal emergency response system (PERS) integrated in the same base station, Clear Arch Health provides a simplified end-user experience. Clear Arch Health solutions engage patients and offer the flexibility to customize and scale your remote monitoring program to suit the health care needs of every patient without incurring extra costs or having to replace equipment. Visit cleararchhealth.com.
---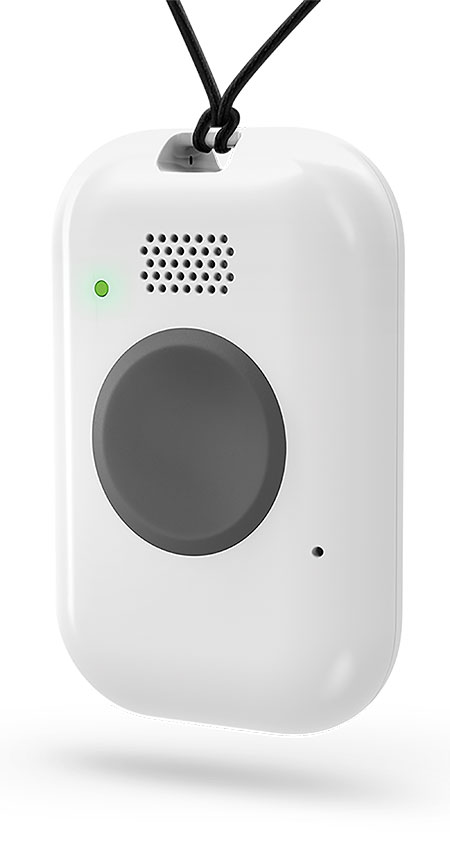 Personal Emergency Response Services
CONNECT AMERICA
Connect America's artificial intelligence-assisted connective care platform provides continuous in-home and mobile monitoring—enabling smart interventions that improve outcomes, boost quality of life and lower costs. Connect America's PERS allows individuals to call for assistance 24/7 whether they are at home or on the go. Individuals are immediately connected with professionally trained operators who quickly assess the nature of a call and coordinate assistance. Visit connectamerica.com.
---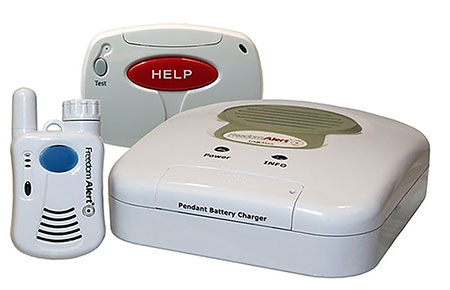 FreedomAlert
LOGICMARK
FreedomAlert is a two-way voice communication pendant with programmable contacts that allows clients to call for assistance anywhere around the home in an emergency or for help from friends and family. Program up to four contacts on top of emergency services. FreedomAlert devices make aging in place possible, with help at the press of a button. Nonmonitored coverage means no monthly fees or servicing costs. These devices are water resistant in the shower or bath. Visit logicmark.com.
---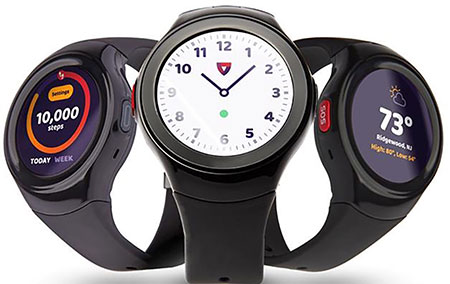 MGMove Smartwatch
MEDICAL GUARDIAN
The new MGMove smartwatch is a stylish and simple-to-use device equipped with features that promote the whole health of active adults, including their social, cognitive and physical well-being. The smartwatch features two ways to trigger a medical alert—a red button on the side or a swipe-to-alert feature on the screen. Users can set daily activity goals and pre-loaded apps track the location of users with pinpoint accuracy using 4G LTE networks. Comes with an easy-to-use charging cradle with voice assist feature that allows users with poor eyesight to hear when the device is charging properly. Visit medicalguardian.com.
---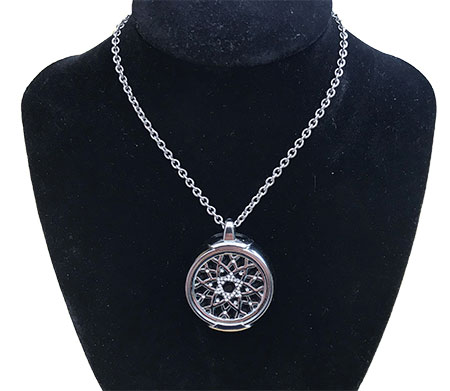 Jewelry Style PERS Button
MEDICAL CARE ALERT
The Jewelry Style PERS Button improves compliance by making seniors more comfortable wearing their PERS button. The stylish pendant removes the stigma of wearing a "death button." The pictured "Bling Bling" button is available in silver and antique gold. Works with the in-home Home Medical Care alert system and the mobile Home & Away DUO system with GPS. The button weighs less than two ounces, is shower safe and has up to a 600-foot range from the base PERS console. Visit medicalcarealert.com.
---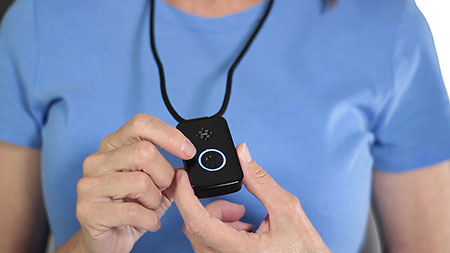 Belle
RESPONSENOW MEDICAL ALERT
ResponseNow Medical Alert is one of the largest providers of the 4G LTE Belle mobile medical alert device. The device has a 30-day battery life. There is no daily hassle of charging or downtime waiting for it to reach full battery. The two-ounce, shower-safe Belle features a powerful built-in speaker and microphone to make communicating with operators easy for most seniors. It's also available on both AT&T or Verizon 4G networks. Visit responsenow.com.