Answers from industry experts
HealthCraft Products
Ian Crawford, Marketing Manager
healthcraftproducts.com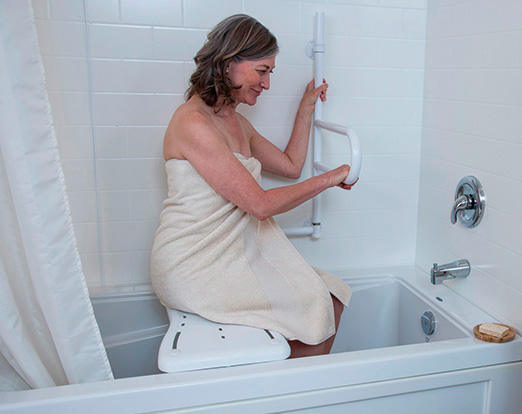 Dependa-Bar
Tell us about your company's product lines.
CRAWFORD: We design every product with the client in mind—easy to use and install, adaptable and highly conscious of how the human body moves.
What trends reflect what's important to your customers?
CRAWFORD: Consumers being sold a safety device with no way to install it doesn't provide nearly as much value as a provider who can help select the right product, and then install it for them.
Where are the biggest challenges?
CRAWFORD: Everyone sells grab bars, whether they are a medical equipment supply store or a chain store with limited product or client knowledge, thus the need to position yourself as a qualified and trusted advisor is even greater.
How is your company keeping pace?
CRAWFORD: Throughout 2016 and 2017, our obligation to our partners is to provide greater retail, education and marketing support.
What is the single most important thing that providers can do to remain competitive this year?
CRAWFORD: Sell the best product before selling the cheapest product. Generally, you will have to sell twice as many commodity products to equal the profit earned on your best product.
How important are customer service, customer education and overall product knowledge?
CRAWFORD: Independent retailers are often squeezed when it comes to competing on price with chain stores, so training an expert staff adds value.\
Bestbath Systems
Greg Wells, Marketing Manager
bestbath.com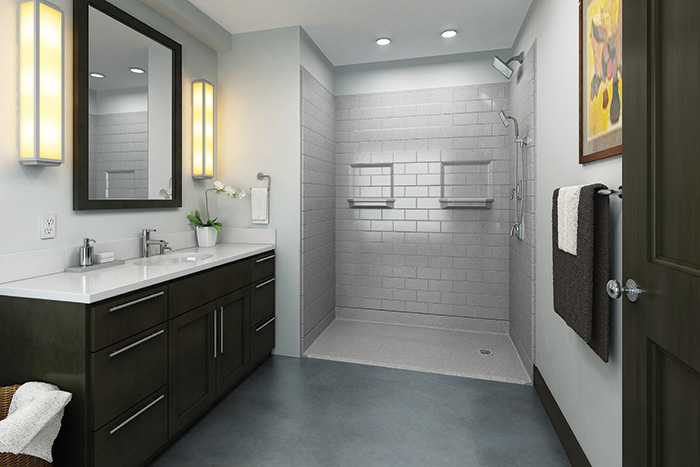 Designer Series Subway Tile
Tell us about your products.
WELLS: Our products include showers, shower pans, tub-showers, walk-in tubs and wall surrounds. The company's Designer Series line offers beauty and functionality with recessed panels that allow for the placement of tile.
What trends do you see in the market?
WELLS: Technology is improving and broadening customer awareness of products and solutions—even for the aging population. They're using technology to become more informed.
Will any changes present challenges for companies in your area?
WELLS: While we do not anticipate major changes in home remodel design, we are beginning to see changes in state waiver programs that could impact growth into 2016 and 2017.
How is your company evolving to meet these challenges?
WELLS: Bestbath is about customization. We pride ourselves on producing the market's most user-friendly, easy-to-install, and low maintenance remodel products for bathing.
Any advice for struggling HMEs?
WELLS: From a sales perspective, consider how you achieve your revenue stream today and what you expect tomorrow. If your goal is to diversify your business, invest in marketing and sales. A solid plan that is continuously reviewed and refined will help ensure greater strength in your business today and in the future.
Where does customer service fit in to your business model?
WELLS: Perhaps the most important action an HME business can take is to work with their current clients on in-home safety as a whole. This includes providing information, resources and tools they need to make the right decisions.
Handicare
Amy Blackmore, Sales and Marketing Director, handicare.com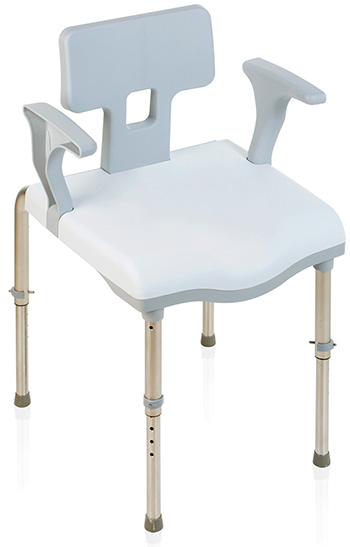 Coral Bath Chair
What are Handicare's specialties?
BLACKMORE: Our product portfolio is divided in two categories: Bathroom Adaptations and Showering, Bathing and Toileting.
What makes your products stand out in the industry?
BLACKMORE: Our aim is to encourage natural postures and movement patterns for all of our product users, so we have taken into account a number of design elements. Besides the development of new products, we are continously improving our products based on feedback.
What areas of bath safety are most important to your customers?
BLACKMORE: The demands for products are changing: nice-looking products, flexible/adaptable for self-conscious users, removable is preferable also—to take with you for an active life outside the house.
How is your company staying competitive this year?
BLACKMORE: Our new line of commode and shower chairs/stools, called Coral, provides the opportunity to offer exactly the right product for the right customer. The basic Coral product is a stool with a commode seat or shower seat. From the basic you build the custom configuration you want. Instead of a manufacturer deciding which products will be delivered, the customer decides.
How can HMEs increase revenue?
BLACKMORE: Invest in the right solutions to support the long-term independence of users and efficiency for caregivers. This will reduce health care costs on both sides. It requires looking at the total system—including user, environment and caregivers—to divide the problem and then start searching for the solution.
How important is customer education?
BLACKMORE: HME providers need to know why and how a bathroom safety product needs to be used, but also how to install it. The products are easy to use and look simple, but if they are not installed correctly, they cannot be used efficiently and the support won't be there.
Roscoe Medical, Inc.
Jenny Meske, Product Manager roscoemedical.com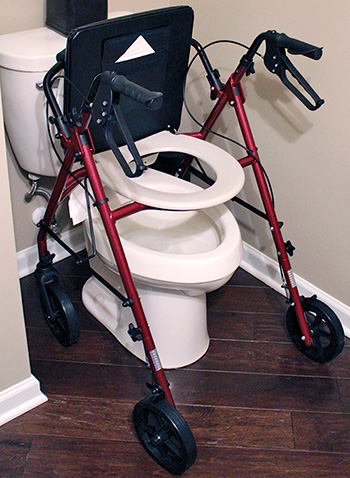 Free2Go Rollator
How does Roscoe Medical meet the needs of the industry?
MESKE: Roscoe's products include transfer benches, safety rails, grab bars, deluxe shower sprays, bath mats and raised toilet seats. Our range of products helps us to stand out.
What are customers demanding?
MESKE: The ability to travel with products is a growing trend among independent seniors, resulting in new products that are portable and easy to transport, such as the new Free2Go Rollator. This unique design combines the features of a rolling walker with a built-in toilet seat, allowing one to safely and discreetly use a restroom toilet anywhere. \
How will your company stay competitive this year?
MESKE: We plan to stay competitive through innovation and product improvements. Recently, we partnered with an entrepreneur to help bring her dream into reality with the Free2Go Rollator. Roscoe is the manufacturer and exclusive distributor of the product.
How can HMEs foster lasting relationships with their customers?
MESKE: We've seen a lot lately about "caretailing" and the positive impact it is having on HME businesses. Understanding your customers' needs and the products that can help improve their lives is crucial.
CleanCut
Chris Stafford, President
cleancutbath.com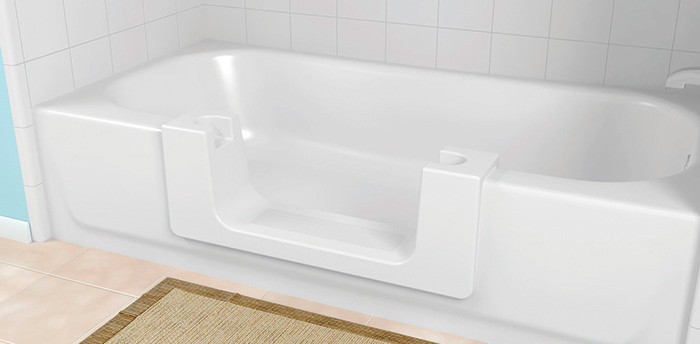 CleanCut Step
What makes your products stand out in the industry?
STAFFORD: Many individuals, particularly those suffering from loss of mobility, may have trouble accessing the tub area due to the high step that is typically required to step into and out of it. CleanCut offers multiple products to provide easier bath accessibility installed for a fraction of the cost of tearing out the existing tub.
How are products changing in the bath safety market?
STAFFORD: Increased consumer demand for bath safety will continue to spawn the development of innovative products that provide greater bathing safety and accessibility at varying price-points to fulfill consumer needs.
Do you anticipate any challenges?
STAFFORD: Due to impacts from competitive bidding, lower reimbursement trends and other factors, CleanCut has adopted a core product development strategy to identify lower-cost product solutions that provide desired user functionality and the highest elements of safety and accessibility.
How is your company evolving to meet these challenges?
STAFFORD: CleanCut responded to feedback and demand by launching the new CleanCut Convertible product. The Convertible allows an existing tub to be modified with a removable center plug portion, which allows for transition between a step-in shower and full bath.
What is the most important thing HMEs can do to increase revenue?
STAFFORD: Offer both off the shelf products and provide simple installed services. This can increase cash sales for HME dealers as reimbursements for other product categories and services are reduced.
How can struggling HMEs improve their businesses this year?
STAFFORD: Training customer service staff to actively look for opportunities to inquire or suggest products and installed services options is a simple, yet important reminder and strategy for potentially better identifying customer needs.
MHI
Martin Park, President and Owner
safe-er-grip.com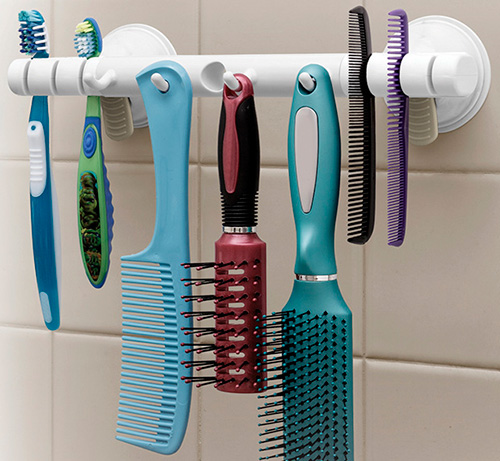 Brush Bar
How does your company stand out in the bath safety market?
PARK: MHI introduced new technology for suction cup balance assist bars (not Grab bars). Since we have introduced this product category the use of suction cup technology for all kinds of convenient uses has been introduced to the market place.
Where are the trends in your market?
PARK: We are seeing the suction cup technology being used for things like brush and comb storage, soap dishes, toilet paper holders, denture holders and of course additional balance assist devices.
Do you anticipate any challenges or major changes in the bath safety market in 2016, or in the future? If so, how do you plan to meet those challenges?
PARK: From our perspective and from listening to our retailers we are focusing of cash items. While helping consumers with convenience items, it is still the retailer's job to find ways to improve business and these cash items that we like to focus on are great for retailers because there are no Medicare reimbursement issues.
How do you plan to remain successful in the bath safety market in 2016?
PARK: To stay competitive is easy—Our goal is to add products that we feel are new and innovative in the bath safety category, while at the same time ensuring that we maintain a good shelf look so profit margins are maximized by the retailer.
How can struggling HMEs improve their businesses this year?
PARK: By finding cash items that make sense and add convenience and safety together.
Where should customer interaction fit in to an HME's business model?
PARK: Customer service and product knowledge is getting to the core of any business; without these you will fail—you will not attract loyal customers nor will you build a consumer base that is the core element of any business's success.