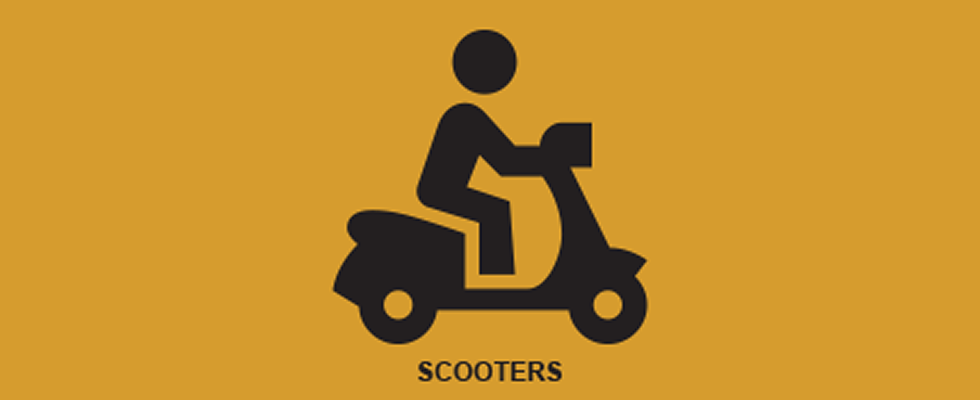 Tuesday, September 6, 2022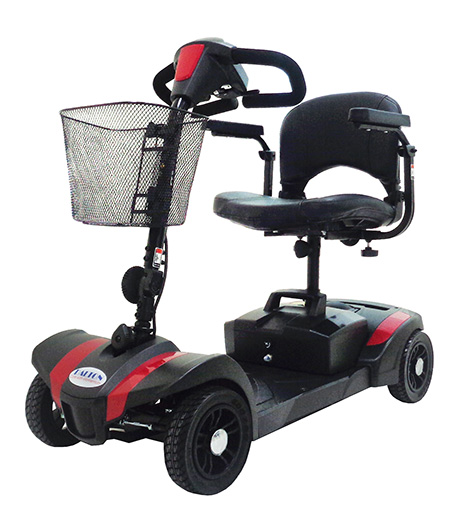 Secaego SC-S2454
DALTON MEDICAL
The Secaego SC-S2454 is a four-wheel compact scooter with 300-pound weight capacity and overall dimensions of 42.5 inches by 18.5 inches by 35.5 inches. It can be disassembled into five pieces, with the heaviest section weighing just 34.7 pounds. Visit daltonmedical.com.
---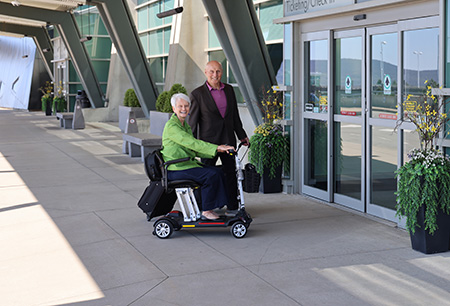 GB120 Buzzaround CarryOn Scooter
GOLDEN TECHNOLOGIES
The Buzzaround CarryOn is a portable and sporty scooter. It features an infinitely adjustable tiller, full front and rear lighting, and 300-pound weight capacity. The heaviest piece is 47.5 pounds. The CarryOn offers long-range coverage up to 18 miles with a lithium-ion battery pack. An optional airline-friendly battery is sold separately. It disassembles into two pieces and is extremely easy to load into a car or SUV. Designed to take up minimal space, it's just 12 inches high when folded without the seat. Visit goldentech.com.
---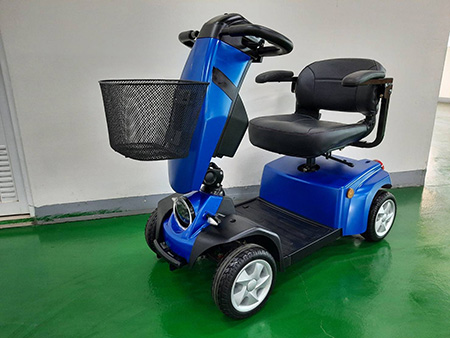 FR1 City
FREERIDER USA
The FR1 City is an all-new mobility scooter from FreeRider USA. It can be a travel scooter and supports up to 400 pounds. It features a dynamic LED headlight and daytime running light and taillight, and is equipped with a full suspension system. The dynamic delta tiller features a universal joint for easy steering. The seat may be upgraded to a captain seat if desired. Visit freeriderusa.com.
---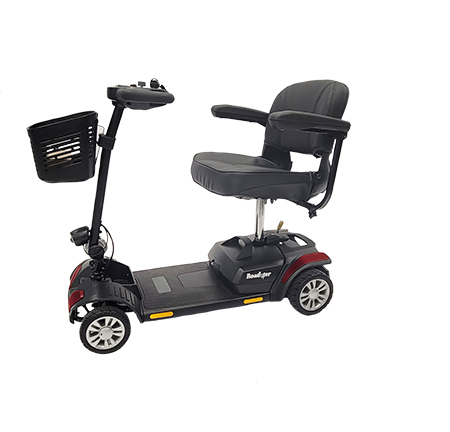 Roadster S4 Scooter
MERITS HEALTH PRODUCTS
The Roadster S4 is one of Merits Health Products' most portable scooters. The five-piece design allows for easy assembly and disassembly with no tools required. The weight of the heaviest piece is 36 pounds and this scooter easily fits into a car trunk. The height-adjustable seat allows comfortable positioning and swivels for easy transfers on and off. Customers can choose from blue and cherry red. Visit meritsusa.com.
---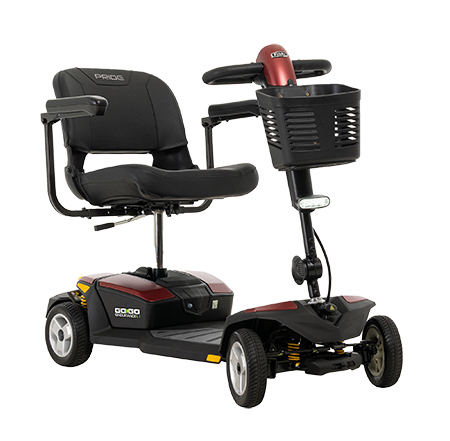 Go-Go Endurance Li
PRIDE MOBILITY PRODUCTS
The Go-Go Endurance Li is a four-wheel scooter that comes standard with an eight amp hour airline-safe lithium-ion battery pack, making it perfect for air travel. A lithium-ion battery is lighter weight, offering a faster charging time and more useable energy. The Go-Go Endurance Li features a compact, foldable seat, feather-touch disassembly and an LED headlight. Comfort-Trac suspension ensures a smooth and comfortable ride. Visit pridemobility.com.