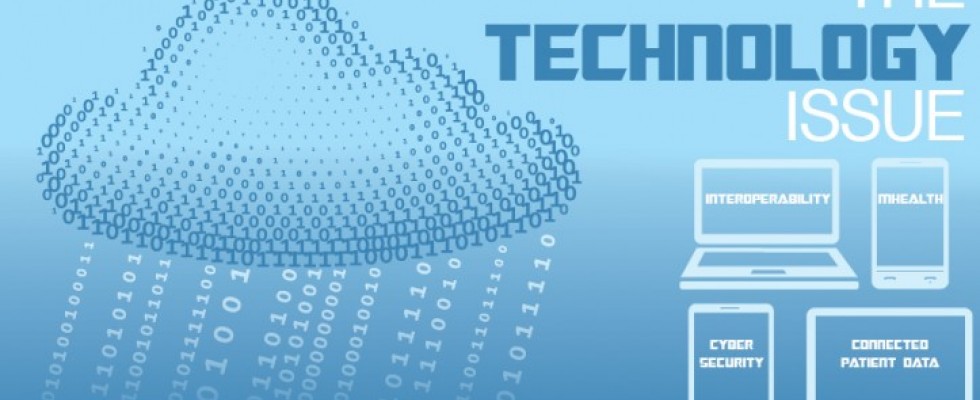 A sleep startup offers answers for patients right in their own homes
Snoring can be an annoying problem for those who have to share a bed with the snorer. And for the snorer, the pokes in the back, prods to turn over and pleas to "just stop, already!" can be as disruptive to sleep as the snoring itself. Snoring—along with daytime sleepiness, poor concentration, irritability and falling asleep during daytime activities—can be an underlying symptom of a more serious illness, Obstructive Sleep Apnea (OSA). OSA affects approximately 25 million Americans, many of whom are undiagnosed, according to the National Sleep Foundation.
Singular Sleep is a telemedicine health startup out of Mt. Pleasant, South Carolina. The company was founded in 2014 in order to improve access to sleep medicine, particularly to those with high deductible insurance plans. Singular Sleep was founded by Dr. Joseph Krainin, a board-certified neurologist and fully accredited sleep specialist.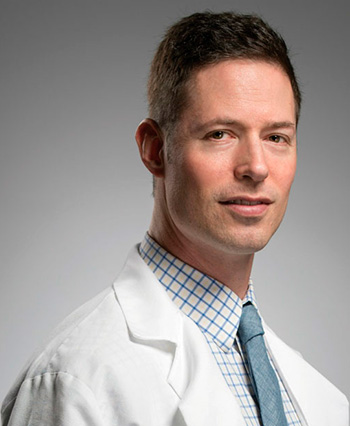 Dr. Joseph Krainin
Dr. Krainin started Singular Sleep out of a desire to break the mold of a traditional medical practice and hospital culture, and to have the, "autonomy to practice medicine the way I saw fit," he says. He also saw telemedicine as the future of the medical industry, and wanted to be a leader on the forefront of technology and research. "With neurology, we are typically trying to slow down disease," says Dr. Krainin, "but with sleep, there are exceptional treatments and massive improvements to quality of life when people address their disorders."
"Sleep medicine is underserved, especially in rural areas—and even in some urban areas," he says. "Working people with high deductible insurance plans often forgo dealing with sleep health issues because out-of-pocket costs for sleep studies and the required treatment equipment are out of reach. The health consequences of poor sleep get minimized, or patients are simply unaware," of the problems they face when sleep is disrupted. That's where Singular Sleep and home sleep testing comes in.
For around a quarter of the cost of a lab study, patients can have the home testing device from Singular Sleep delivered to their doorstep and have the results of the study analyzed. Patients are provided the results of their tests within 48 hours. Singular Sleep also provides virtual consultations on the patient's schedule, including some nights and weekends. The entire program is cash-based, but patients are provided paperwork to submit to their insurance company for reimbursement, if needed. This enables Singular Sleep to save patients money on the front end: "I don't have to hire billers and coders," says Dr. Krainin.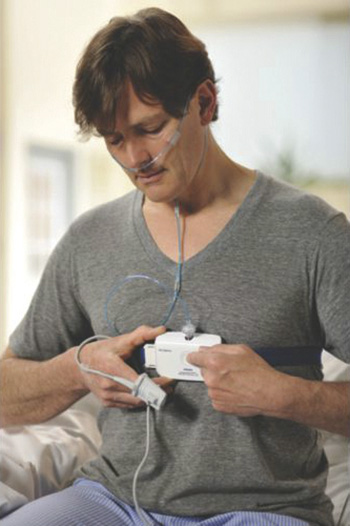 Alice NightOne home sleep test from Philips Respironics
Singular Sleep uses the Alice NightOne home sleep test by Philips Respironics to diagnose OSA. The Alice NightOne is an FDA-cleared Type III device designed to diagnose OSA. The device is not approved to diagnose central sleep apnea, sleep walking, limb movement disorders or other sleep disorders. Dr. Krainin believes he gets data that is accurate enough, however, to make a central apnea diagnosis in patients with the disorder. Singular Sleep chose the Alice NightOne because it reveals data on body position during the night, sometimes a key factor in solving sleep apnea woes, as some patients only have issues when on their backs. The device is simple to set up and begins collecting data the moment the patient plugs in the first connection. The Alice NightOne provides patients with feedback in the morning regarding the quality of the data gathered with a "good study" indicator light.
There is a compelling argument, Dr. Krainin says, for home sleep testing over lab testing. Patients are in a foreign environment in a lab, and wrapped in wires. Also, during a lab-based sleep study, technicians frequently interrupt patients to make adjustments, which may trigger respiratory events. The compliance rate also goes up with home sleep testing. "Some patients just aren't comfortable sleeping with someone watching them, even if their doctor insists they need the test," he says. With more states requiring sleep apnea testing for treatment, and many requesting at-home tests over lab studies, the need for Singular Sleep and other telemedicine tracking services will not be decreasing any time soon.
Recently, Dr. Krainin was able to consult with an eighth-grade teacher during her planning period. She utilized a mobile device and did not have to miss a day of work to get a sleep apnea diagnosis or treatment. This personal story illustrates Dr. Krainin's goal for Singular Sleep to meet the needs of busy, working patients with high out-of-pocket costs on high-deductible insurance plans.
The growing field of telemedicine offers peace of mind to providers and ease of use to patients. Connected devices across the spectrum of health care allow patients to check in with their doctors without having to leave the comfort of home. The software platforms and connected equipment available today allow providers to monitor compliance, and change plans of care to increase compliance if needed—or simply tell patients they are doing a good job.
Dr. Krainin views his program, and home sleep tests in general, as a tool for HME providers to increase compliance rates among their patients. "Patients have to requalify for CPAP if they don't meet compliance. A home sleep test is much easier to complete than a lab study the second time around," he says.
Singular Sleep's home sleep test is currently available in 18 states, and the company is working to expand the service nationwide.
---
Choosing a Home Sleep Test Provider
There are many companies currently offering home sleep testing. The available technology is great, but not all companies are equal. Before choosing a provider, Dr. Krainin recommends making a careful evaluation of any company providing home sleep testing. The three questions any patient should consider before seeking home sleep testing are:
Is the home sleep testing company owned and operated by a physician or a non-physician group?
 
Is the interpreting provider a fellowship-trained, board-certified sleep physician?
 
What is the turnaround for results and how is the company's customer service?
The best answers to these questions can be found at singularsleep.com, along with an extensive FAQ about home sleep testing and additional services the company provides.