Answers from industry experts
Wednesday, June 22nd, 2016
Slumberbump LLC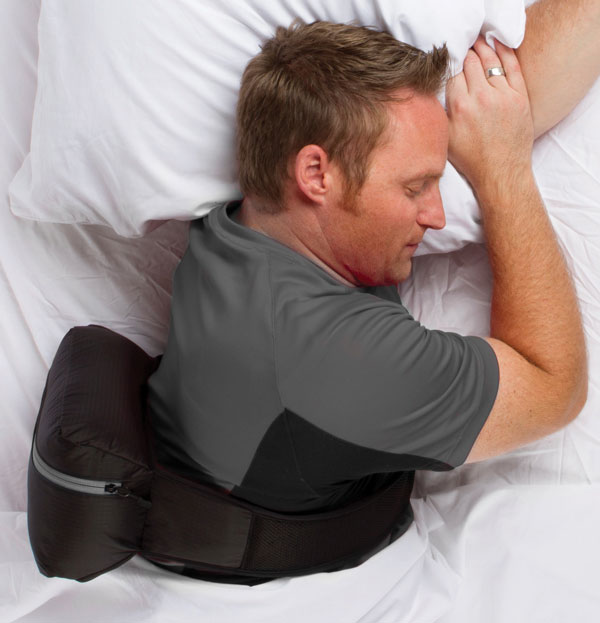 Slumberbump Positional Sleep Therapy Device
How does your company help people with sleep disorders?
ALYWORTH: The Slumberbump is a positional sleep therapy device for mild to moderate snoring. About 80 percent of people who snore do so either only when lying on their back or more heavily when lying on their back. The Slumberbump device encourages sleeping on the side or stomach, thus opening the airway and reducing or even eliminating snoring altogether.
What trends do you see in the industry?
ALYWORTH: The industry seems to be headed towards combination therapy for breathing disorders. Our device has been used in conjunction with CPAP therapy or oral appliance therapy for individuals who suffer from nightly snoring and other breathing disorders. Opening the airway to eliminate snoring can give a user a simply-earned, better night's sleep
What challenges do you expect in the sleep disorders/breathing industry? How do you plan to meet those challenges?
ALYWORTH: Many of the HME's we talk to are concerned about falling reimbursements from insurance companies, especially those covered by government sponsored programs. The Slumberbump is a cash product that has a price point of $49.95, which is affordable for most individuals. The design of our device also leads it to be a popular option simply because it is so portable.
What's on the horizon for Slumberbump in the coming months and years?
ALYWORTH: Our parent company Zitality Sleep Products, has plans to launch several sleep-related products in the coming months and years. Our goal is to help people sleep better through natural means. Each introduction will demonstrate the homeopathic approach to simplicity and better sleep.
How can HMEs and other health care providers stay competitive in 2016?
ALYWORTH: Lower insurance contributions are impacting HMEs and pharmacies nationwide. To combat this phenomenon, cash products need to be introduced. Strategically adding cash products to the mix will allow store owners to continue trading even though revenues through insurance reimbursements are down as much as 40 percent in some categories. Cash products that are priced to move off the shelves will allow that loss to be made up.
Philips Home Healthcare Solutions
Jim Doty, Senior Director of Field Marketing
www.usa.philips.com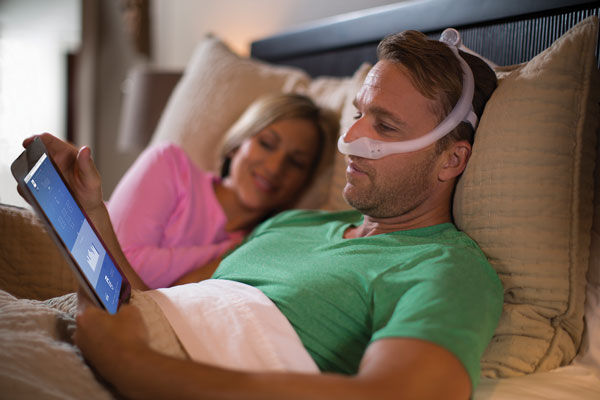 DreamWear Mask
What changes are going on right now in the sleep disorders/breathing care industry?
DOTY: As more patients start CPAP therapy, HMEs and physicians are finding low-touch ways to support patients while ensuring they're using therapy as prescribed. Insurers are concerned with very efficient diagnosis and management of patients, and this is driving technology that makes it easy to identify patients who respond to therapy as well as those that may require a higher level of intervention.
What future sleep disorders/breathing care industry challenges do you anticipate, and how do you plan to meet them?
DOTY: HME providers need to focus more efforts on patient education. At Philips, we're evolving our technology offerings to make CPAP therapy more personalized. Through innovations such as DreamMapper, a mobile and web-based patient support application that encourages patients through motivational alerts and engagement features, we're able to evolve technologies that can meet the needs of patients and providers.
How does Philips Home Healthcare Solutions plan to stay competitive in 2016?
DOTY: Later this year, we will release our second-generation patient management system, Care Orchestrator, which connects the portfolio of sleep and respiratory care enabling data, clinical management workflow, informatics and intelligence for providers, payers and patients within a single platform.
What challenges are impacting HME and other health care providers in the health care industry overall, and how are your products helping them meet those challenges?
DOTY: With the implementation of CB3 and C2 RB, HMEs will need to adjust their businesses to become more efficient and manage select patients proactively. Philips has software that analyzes patient CPAP use and predicts the patients most likely to respond to intervention, which allows HME providers to identify and focus on those patients.
What is the most important thing for HMEs and other health care providers to do to increase revenue and remain competitive?
DOTY: Be flexible. The state of the homecare industry is strong with growing demand, but HME providers are also facing the problem of doing more with fewer resources. Reimbursement policies are changing while the technology available is constantly evolving. Successful companies are the ones that can navigate this uncharted territory, embrace patients' new questions and demands, and keep innovating in ways to efficiently support patients.
3B Medical
Angela Giudice, Director of Clinical Sales and Education
www.3Bproducts.com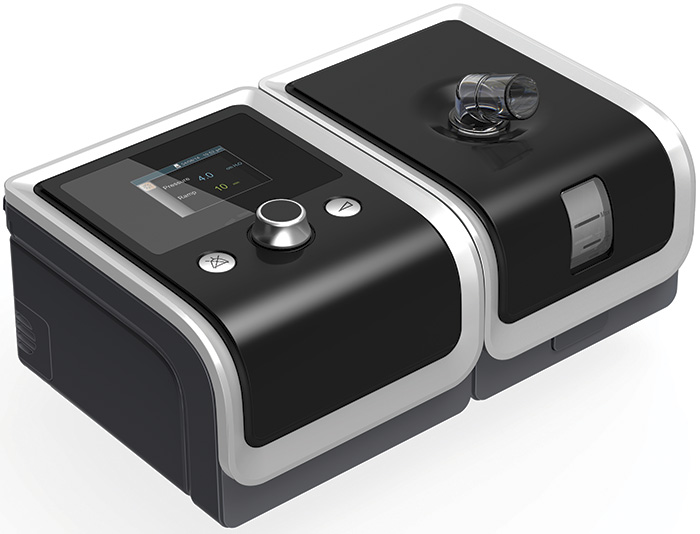 Luna CPAP Machine
Tell us about 3B Medical and the products you make for the sleep disorders/breathing care market.
GIUDICE: 3B Medical manufactures and distributes PAP machines to treat sleep related breathing disorders, masks to comfortably provide options to deliver PAP treatment and a stationary oxygen concentrator for those that need a supplemental oxygen source.
What are some trends in the sleep disorders/breathing care market right now, and how do new technologies factor in to those trends?
GIUDICE: The biggest trends we are seeing are increased and user-friendly ways of gathering usage data. 3B Medical has a free QR Code app that allows patients to scan the code using their phone's camera. Within seconds, the app uploads their usage summary information on their mobile device, and they have the option of sharing that information.
Do you expect any major challenges during the rest of 2016 or in the future?
GIUDICE: Insurance reimbursement is the largest challenge in this industry. In order to meet these challenges 3B Medical's product line is extremely affordable and will continue to be so. Our data storage accounts at iCodeConnect are free; four of the five ways of gathering data are also free, and cellular for the first year is included with our module.
What does your company plan to do to stay competitive in 2016?
GIUDICE: 3B Medical continues to roll out new products that not only ease financial burden, but also make therapy more patient friendly.
In your opinion, what is the single most important thing that HME and other health care providers can do to increase revenue and remain competitive in 2016?
GIUIDICE: First and foremost, do your research. Gone are the days when most sleep equipment comes from one or two brand names. Second, try the products. You may be surprised to find a new favorite bi-level that cost hundreds less or a mask you can actually make some money on.