Answers from industry experts
Tuesday, November 1st, 2016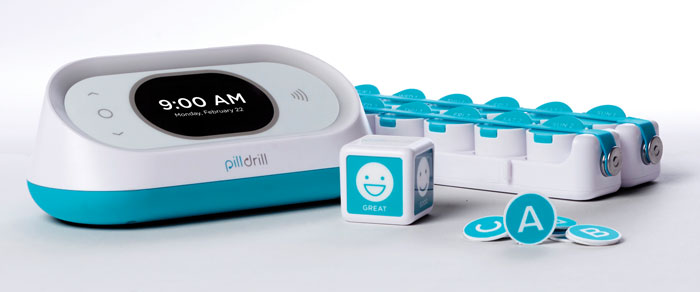 PillDrill medication management system
PillDrill
Peter Havas, CEO
Tell us about your product.
HAVAS: PillDrill is a smart medication management system. It does three things: reminds people to take their medication, tracks the fact that they took it or didn't take it and alerts loved ones in real time.
What trends are you seeing in the medication management market?
HAVAS: One is to address the issue at the packaging and dispensing end. Many companies are placing more emphasis on simple packaging. The second is a lot of robotic devices, some even with artificial intelligence, incorporated into the user experience. I believe it's a profound misstep in this space. What people don't need in the medication landscape is a more complicated way to be told to take their medication.
Do you anticipate any challenges or major changes in the medication management market?
HAVAS: There are huge challenges, but they're not new or different. They remain to keep it simple and allow people to do what they want to do.
What is one feature that differentiates your products?
HAVAS: There's a component of the system called the Mood Cube. Five of the cube's six sides have different faces ranging from awful to great. The purpose is to let the pill taker's loved ones know how they're doing. That's an often overlooked but really important question. We're getting a lot of positive reception to how simple, usable and fun it is.
What challenges are HME providers facing?
HAVAS: One of the biggest challenges is cost. The price of PillDrill is very much on the affordable end. We made a conscious decision to not charge a monthly subscription fee. We wanted a lot of people to use our product because we think a lot of people can benefit from it.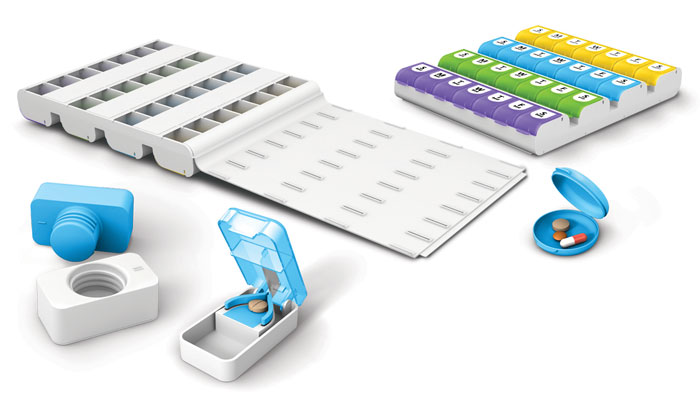 Discharge Kit
Apothecary Products
Dean Evenson, Director, Integrated Marketing
What products does your company have in the medication management industry?
EVENSON: Apothecary Products' medication management line is led by
our Ezy Dose and Acu-Life brands. With over 150 medication management solutions Ezy Dose is uniquely positioned with distribution across acute care, post-acute care, closed door pharmacies and traditional retail.
Are there upcoming trends you've seen in the medication management industry?
EVENSON: We're seeing a continued shift to self-care with more caregivers providing and managing care. We've also noticed increased focus on adherence from delegated care delivery and homecare organizations. Trends continue to point to more patients and caregivers needing to purchase products directly.
What challenges do you see in the medication management space, and how do you plan to meet those challenges?
EVENSON: We see an increased need for adherence education combined with product availability for cash patients and caregivers. We plan to meet those opportunities by continuing to expand distribution in acute care, post-acute care, closed door pharmacy and drug wholesalers.
What is one way your company plans to stay competitive in the coming months?
EVENSON: Ezy Dose has a number of new items including the innovative Easy-Fill product line that support medication adherence. The Pill Planners have a unique patent-pending design with a top that opens all compartments at once for a quick and easy-to-fill week's worth of medication. To complement the Pill Planners, Ezy Dose has a new line of portable accessories that combine ergonomic design with portability.
What challenges are HME providers facing, and how can your products help them meet those challenges?
EVENSON: The major challenge facing HME is effectively merchandising and selling cash products to protect its niche from expanding into "big box" assortments. Apothecary Products is uniquely positioned to provide a compelling assortment of innovative, industry-leading and customer focused items that transcend across the HME continuum.
What is the single most important thing that HME providers can do to increase revenue and remain competitive?
EVENSON: Provide caregiver education support, tools and access to products that promote care coordination between acute care and home. This provides an opportunity for HME to increase sales by expanding their assortment, allowing their HME staff to sell these products directly to their customers.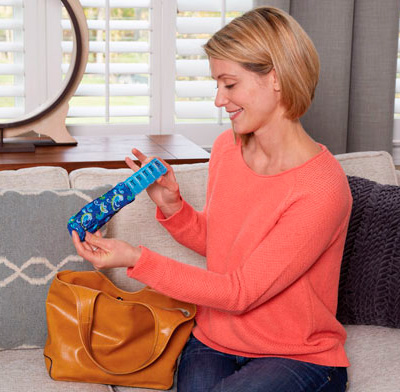 Pill organizer with decorative sleeve
Carex Health Brands
Kelsie Tidman, Associate Product Marketing Manager
How do your products stand out in the medication management market?
TIDMAN: Apex pill organizers are tailored to fit any medication regiment including daily, 7-day, AM/PM and weekly planners. Every aspect of an Apex product keeps the caretaker and patient in mind. Lids are designed to be clear, easy to read and easy to open, all while ensuring they stay securely shut to maintain pill security. Each daily compartment is molded to facilitate easy pill removal from organizers.
What new trends and technologies are affecting your products?
TIDMAN: Apex has introduced new items with more on-trend colors, styles and functions without sacrificing the consumer's familiarity with a functioning and easy-to-manage pill organizer. There are new push-to-open pill organizers with compartments that open with just the push of a finger. Lids on new pill organizers are designed and contoured to allow greater pill capacity per compartment. Our new products also focus on having a smaller footprint while maintaining a high pill capacity.
What is one way your company plans to stay competitive?
TIDMAN: This past year, Apex launched a new line of pill organizers with decorative sleeves. The decorative sleeves takes six of our best-selling medication compliance items and couples them with a fabric print sleeve to add style and security. Most pill organizers get thrown into a purse or pocket and are at risk for opening and spilling. The pill organizer slides into the fabric sleeve and remains safe and secure while on the go.
What challenges are affecting HME and other healthcare providers, and how do your products help address these challenges?
TIDMAN: Customer education and product knowledge is crucial. Apex retail packaging is designed to clearly and effectively educate the consumer about the product, its purpose and function. This allows the consumer to make an educated choice that fits their needs. Our products are cash only items and are not reimbursable. These items are an important product segment to help HME dealers grow cash sales.
What is the best way for HME providers to increase revenue and remain competitive?
TIDMAN: A majority of consumers for medication compliance products are caretakers. They are the expert in regards to the patients' medical history and current needs. It is important for HME providers to offer a complete assortment of medication compliance products, as many of these items are impulse purchases. Consequently, Apex displays offer products that cover all the bases of medication compliance.