Answers from industry experts
Tuesday, March 28th, 2017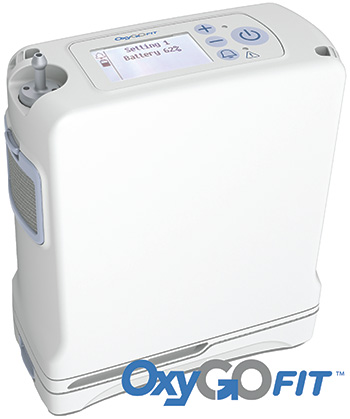 OxyGo FIT
Applied Home Healthcare Equipment
Victoria Marquard-Schultz, Marketing Director
www.applied-inc.com
Tell us about what your company offers to the oxygen market.
MARQUARD-SCHULTZ: We manufacture oxygen transfilling solutions, help with oxygen technical and regulatory solutions. Recently what we are most known for is our OxyGo portable oxygen concentrators.
What is one change your company is making this year?
MARQUARD-SCHULTZ: We are educating on Smart Delivery, and helping increase provider retail sales with OxyGo FIT, our newest POC. It weighs less than three pounds.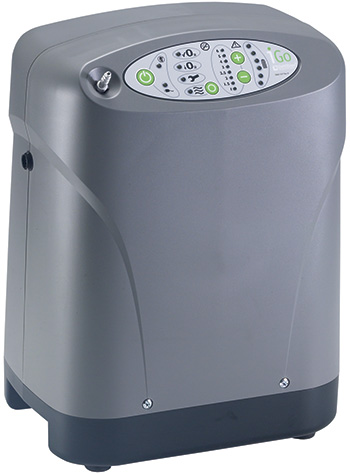 iGo POC
Drive DeVilbiss Healthcare
John Zelczak, Regional VP of Respiratory Sales
www.drivemedical.com
What products does your company offer in oxygen?
ZELCZAK: Drive's Respiratory category has exploded since the acquisitions of CHAD Therapeutics in 2011 and DeVilbiss Healthcare in 2015. Products include our 525DS concentrator, the DeVilbiss iGo POC and DeVilbiss iFill Personal Oxygen Station.
What challenges do you see for providers, and how are you helping them overcome those challenges?
ZELCZAK: We have invested in white papers, bench testing and in IRB-approved human clinical trials related to oxygen-delivery technologies that give the evidence that providers have needed for decades. The results will disrupt the way oxygen is currently prescribed, as well as the technology used in future oxygen modality product development.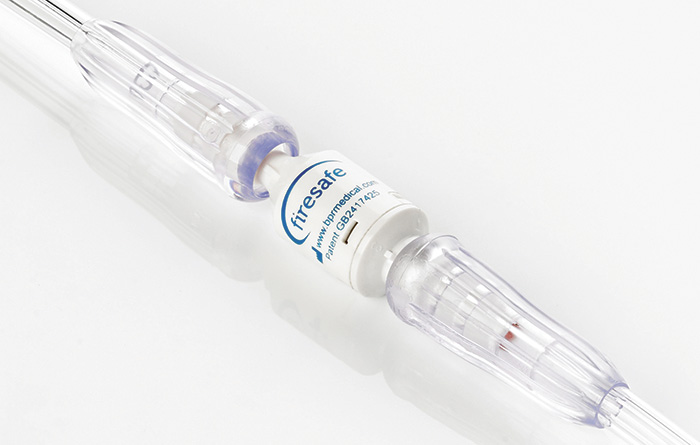 Firesafe tubing
Sunset Healthcare Solutions
Danielle Sadowski, Business Area Manager
www.sunsethcs.com
Tell us about your company's place in the oxygen market.
SADOWSKI: Sunset focuses mainly on the disposables of the oxygen industry. We offer a full line of cannulas, supply tubing, regulators, bags, connectors, filters for various oxygen concentrators and more.
What challenges are providers reporting?
SADOWSKI: Reimbursement continues to shrink, causing a huge strain on oxygen providers. Sunset recognizes the low reimbursement and offers affordable supplies to help combat this. We focus on necessary products for patients at low prices.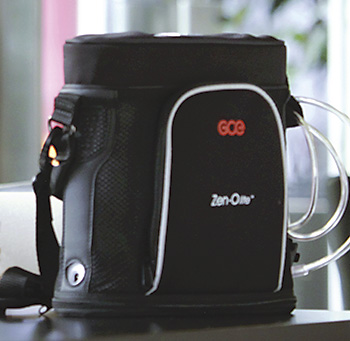 Zen-O lite
GCE Healthcare
Jim Clement, General Manager
www.gcegroup.com
What products does your company provide?
CLEMENT: GCE Healthcare is a manufacturer of the Zen-O and Zen-O lite POCs. A key focus is to deliver the lowest total cost of ownership by allowing the provider to carry out the most common service tasks.
What changes have you seen in the market in the last five years, and what trends do you expect?
CLEMENT: The constant reduction in reimbursement has been destabilizing for providers and patients alike. Manufacturers have responded by developing more reliable non-delivery systems and future products will undoubtedly be smaller and even more robust.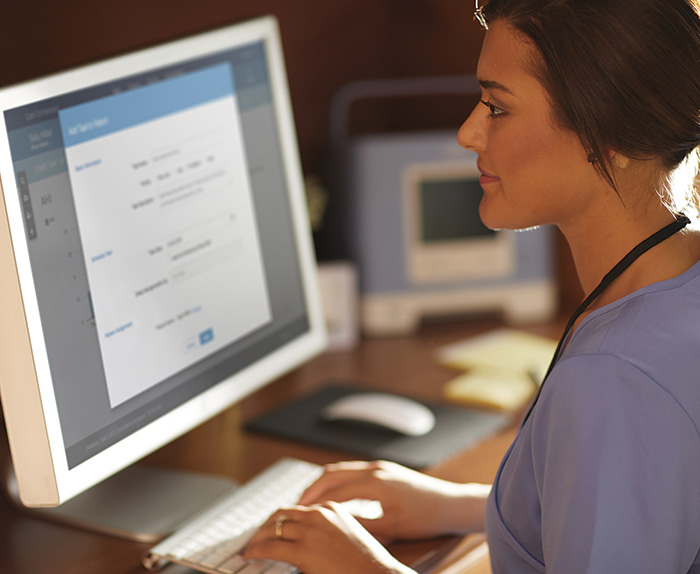 Care Orchestrator
Philips Respironics
Jay Vreeland, Director of Field Marketing
www.respironics.com
How does your company fit into the oxygen market?
VREELAND: Philips offers a complete line of oxygen products to support all patients and their providers. Anchored by the EverFlo stationary concentrator, and supported by the SimplyGo and SimplyGo Mini POCs, as well our UltraFill home transfill system, Philips offers reliable, quality products.
How do your products help HME and providers serve patients?
VREELAND: Our Care Orchestrator is a connected technology in the homecare space that connects the portfolio of sleep and respiratory care enabling data, clinical management workflow, informatics and intelligence for providers, payers and patients within a single platform.
What changes have you seen in the market in the last five years, and how are you adjusting?
VREELAND: The new CMS rates enacted in 2016 have materially changed the oxygen market. We believe most providers will continue to evaluate how they serve oxygen patients and the costs to serve them.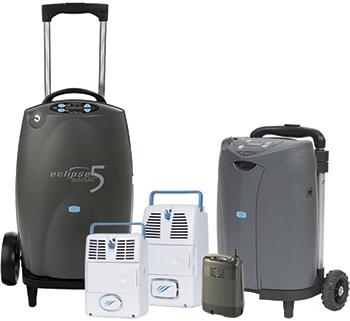 CAIRE portable oxygen concentrators
CAIRE
George Coppola, Director of Marketing
www.CAIREmedical.com
Tell us a little about your company's oxygen products.
COPPOLA: Our portfolio includes AirSep portable concentrators, SeQual transportable concentrators, AirSep and CAIRE stationary concentrators, CAIRE liquid oxygen systems and military applications.
What challenges are providers in the oxygen space reporting?
COPPOLA: Competitive bidding is clearly the biggest concern. For manufacturers the challenge is simple: take cost out of the product in exchange for performance that could potentially impact patient treatment or focus on the delivery of quality treatment options and provide financing that allows the providers to continue to offer quality products and care to their patients.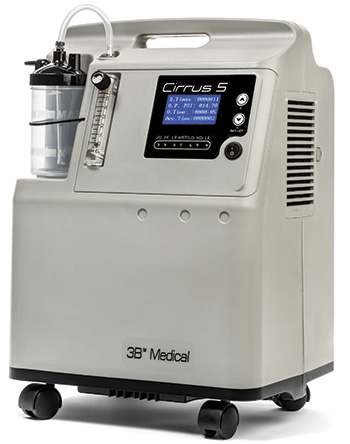 Cirrus 5
3B Medical
Alex Lucio, Executive Vice President
www.3Bproducts.com
What products does your company have for the oxygen market?
LUCIO: 3B Medical introduced its Cirrus 5 Stationary Oxygen Concentrator last year. We believe that it is one of the newest, smallest and quietest stationary concentrators on the market today.
How do you see the oxygen industry changing?
LUCIO: The economics of oxygen, like CPAP, are becoming more and more challenging. For oxygen providers the biggest challenge is trying to find an economical way to move to a non-delivery oxygen model that accommodates ambulatory and active patients, while allowing the HME provider to remain profitable.