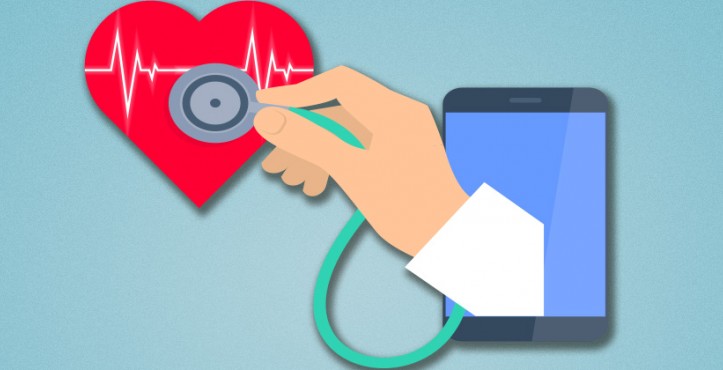 This type of technology is changing fast, and it's bringing the whole industry with it
Thursday, January 19, 2017
Like much of the health care industry, home health agencies (HHAs) face increased competition in the wake of declining reimbursements and new revenue models.
But upon closer examination, the upside to those shifts is they are providing the catalyst for key trends we expect to emerge even more prominently in the next 12 to 24 months. These trends include:
Consolidation of HHAs into larger organizations and a corresponding alignment with accountable care organizations (ACOs) and managed care organizations (MCOs)
 
Increased use of advanced technology solutions to create lower-cost delivery and better care for chronic care populations
 
Consolidation Across the Industry
The good news across the HHA industry is that demand for home health services are at an all-time high: globally, the market is expected to reach nearly $350 billion by 2020, up from $227 billion in 2015, at a compound annual growth rate (CAGR) of 9.0 percent during the forecast period.
This demand holds true historically as well: from 1988 to 1996, Medicare home health spending grew by an average 31 percent per year; during this time period, the number of beneficiaries climbed 225 percent, from 1.6 million to 3.6 million. Annual visits per user rose 343 percent, from 23 to 79, and annual payments per user grew 374 percent, from $1,287 to $4,819—an average increase of 14.4 percent annually.
According to an industry research report recently released by Harris Williams & Co., more than 50 percent of HHAs in the United States generate less than $3 million in Medicare revenues. This is, in part, due to the highly complex reimbursement process, which does not appear to be rectifying itself any time soon.
The report also states that high fragmentation rates and complex reimbursement processes are creating the need for greater scale, operational efficiency and comprehensive care delivery capabilities, which in turn are driving significant market consolidation among HHAs. With more than 130 acquisitions during the past five years of smaller HHAs by large-scale players in the space, a new business approach is being defined for the near future of the HHA industry.
In addition to ongoing consolidation, progressive agencies are jockeying for placement within ACOs and MCOs. Both ACOs and MCOs were established as part of the early stages of health care reform and have continued to emerge in record numbers, and HHAs are recognizing the lucrative prospects of being a key component to what many perceive as the future of health care—and the way patients are cared for and treated.
To position themselves favorably to potential ACOs, HHAs are aligning their business practices to reflect the overarching goals of health care reform: delivering on the promise of population health among patients with chronic conditions while also bringing lower-cost options for care to the table and (simultaneously) increasing patient engagement and satisfaction.
To do that, many HHAs are actively implementing new technology solutions to help deliver on those goals—a move we expect will continue to evolve over the next 12 months.
Technology Solutions and Advances: the Key to Long-Term Care
Technology was intentionally designed as the backbone of health care reform, and we have reached a new tipping point: cognitive computing, big data analytics, cloud computing and the rapidly growing Internet of Things (IoT) are transforming health care and heath IT around the globe.
Case in point—telehealth, or remote patient monitoring (RPM). A decades-old technology solution, telehealth has long held promise for its ability to increase access to health care, allowing for ongoing communication and flow of clinical data between providers and patients who are in a home setting, outside of expensive hospital or physician walls.
Today there is an even greater emphasis on providing more efficient, valuable care for less cost. With technology advancements improving and enhancing the capabilities of RPM systems, telehealth is well positioned to financially deliver results for HHAs in the very near future.
Here are just a few of the financial benefits RPM services can provide:
Achieving shared savings bonuses. At the end of every year, providers can be eligible for shared savings bonuses through Medicare based on their spending versus the rate of increase among the overall fee-for-service (FFS) population. RPM helps health care providers achieve bonuses by providing the foundation for more efficient care, increasing the quality of care and helping reduce readmissions.
 
Tracking overall quality of care. To provide more effective patient care, providers need to become better at tracking specific quality measures so they can understand where they need to improve their service. Many available telehealth solutions offer health care providers the ability to automate evidence-based measures of patients' quality of care.
 
Enhancing revenue streams. As providers move into billing for diagnoses versus traditional FFS, overall revenue is likely to decrease. If care providers are to succeed during this transition and beyond, they must embrace solutions that cut costs, while uncovering new potential sources of revenue. Telehealth is well suited to this effort, as it aids in cutting costs throughout the system.
 
While the potential for ROI benefits of RPM solutions are numerous, there are limitations to the traditional telehealth model; no extra reimbursements are currently available specifically for RPM (which represents just one of the complex pieces of the reimbursement process for HHAs).
Traditionally HHAs have invested in RPM to increase operational efficiency (eliminating several of the formerly necessary at-home nurse visits during the course of the homecare period) and reducing hospital readmissions. This can represent a significant cost avoidance to the hospital or health care organization, which strongly factors into the ROI of technology such as RPM and telehealth solutions.
When considering the new payment models under health care reform, the reduction in hospitalization becomes a principle component of ROI. For example, in 2010, the average hospitalization for CHF was $23,077. Managed care initiatives strive to minimize hospitalizations. Without clinical oversight, 40 percent of CHF patients are hospitalized annually. With the implementation of RPM, however, readmission rates may be reduced by as much as half, saving an average of $4,615 per patient annually.
Now advances in technology have afforded new applications for telehealth. Where historically RPM systems were purchased and used by HHAs to monitor patients post-discharge, there are now solutions in the marketplace that allow patients to monitor their own vital signs. This concept of using telehealth as a step-down solution allows patients to take the education they receive from clinical oversight as part of the RPM monitoring period and then apply that knowledge to monitoring their own health.
Consumer-Enabled Telehealth Solutions
One novel business model approach combines telehealth with the proven consumer-paid business model of a medical alert system (PERS). This provides a scalable, long-term solution to patients and providers alike who want to use telehealth as a core component of patient care.
These combination systems provide patients with the following equipment: a mobile device and/or base station, an emergency button (in pendant or wrist format) and access to a customer portal via an app or internet connection, where they can manage applications such as medication reminders and activity tracking.
Corresponding back end software allows clinicians to use these new systems as a complete RPM solution. The clinical software allows providers to track their patients' biometric trends and get in touch if they notice any potentially troubling signs, such as negative trends in vital signs or a non-compliant patient.
This combination of PERS and telehealth allow HHAs and MCOs to customize their care to a patient's specific needs, in the short- and long-term. For example, a patient may be discharged from the hospital under the care of home health, but due to their CHF diagnosis, the physicians and home health care providers recognize the patient may benefit from long-term RPM.
To that end, they provide the system with clinical oversight for 60 days. Following the reimbursable period, many patients opt to keep their RPM system, which allows them to continue self-monitoring their own vital signs on a private pay basis.
These combined solutions dovetail neatly into health care reform initiatives and give providers and patients long-term care solutions outside the hospital environment.
The Future of Patient Care
For HHAs hoping to tap into the financial incentives afforded under the new payment model, leveraging a medical alert system with RPM capability offers a tool to optimally manage chronic illness—delivering proven financial outcomes while minimizing the cost of treatment in the event of an emergency.
While the transition to health care reform is still in progress, it is already clear that patients and providers have a lot to gain through the new model. With the pressure on HHAs and other health care providers to deliver more effective, valuable care than ever before, we expect to see rapid advances made in the world of telehealth technologies, with care providers adopting new solutions to pave the way.