Answers from industry experts
Thursday, September 21st, 2017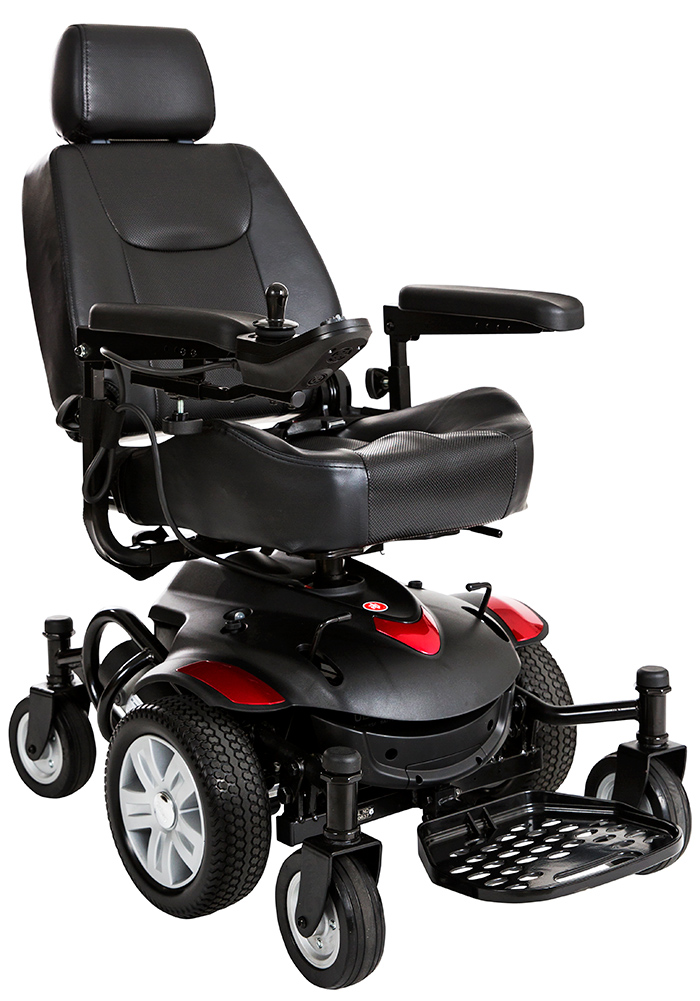 Titan ASX Powerchair
Drive DevilBiss Healthcare
Brandon Sykes, Product Manager, Power and Manual Wheelchairs www.drivemedical.com
What differentiates your products from others, do you have a particular emphasis and why?
Through difficult reimbursement changes for our providers, Drive has continued to offer powerchairs that are not "dummied" down to meet a reimbursement model for a code. On our most popular Group 2 powerchairs we have continued to offer full-size U1 batteries to provide the best range possible, full-size 10-inch drive wheels for superior traction and support, as well as interchangeable color panels eliminating the need to order powerchairs by color preference.
What are the challenges (present, upcoming) with this product category?
Profitability for providers and manufacturers, and accessibility to care for the patients.
How would you describe volume today compared to five years ago?
Compared to five years ago, volume has dramatically decreased, but we believe the market has right-sized and do not anticipate further downward trends. When powerchair utilization through Medicare was being driven by direct-to-consumer national advertising, the market size was inflated. With reimbursement cuts and less national advertising, we find the market has leveled out to a number of reimbursed powerchairs that people actually need—not want—due to an advertisement they saw on TV.
What forces or factors are shaping research, engineering, development and innovation, when it comes to power wheelchairs?
As technology with cell phones continues to get better, we find new platforms utilizing bluetooth capabilities alongside custom-built applications being developed that help with servicing and troubleshooting powerchairs.
What tools do you provide for dealers, to help educate potential product users?
On our webpage, we have a full resource center dedicated to power mobility devices that helps with reimbursement challenges and changes in the market. We also provide a full line of marketing materials available to our providers, for education to the consumer on powerchairs.
What selling strategies do you recommend for the provider?
Retail opportunities—providers that we see doing well in today's market have repositioned themselves to have a line of retail products available to consumers that increase patient safety and mobility.