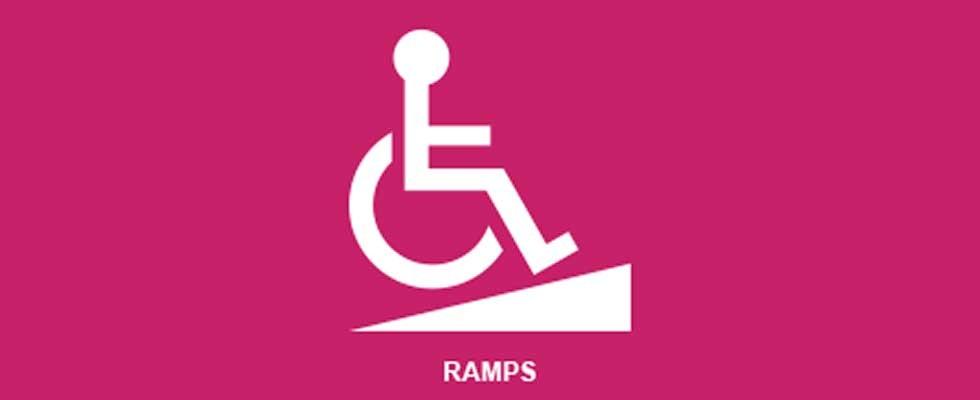 Saturday, January 8, 2022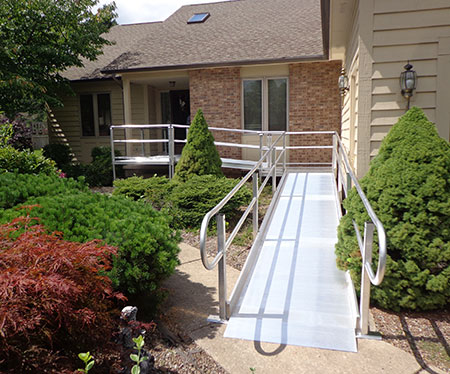 Residential Modular Ramps
ACCESS4U
These residential modular ramps feature a slip-resistant walking surface, easy assembly and a 50 pounds-per-square-foot live load capacity. Ramps come in lengths from one foot to eight feet and widths from 36 inches to 48 inches. When properly installed, ramps are compliant with the American with Disabilities Act, International Building Code and American National Standards Institute A,117 requirements. Visit rampsaccess4u.com.
---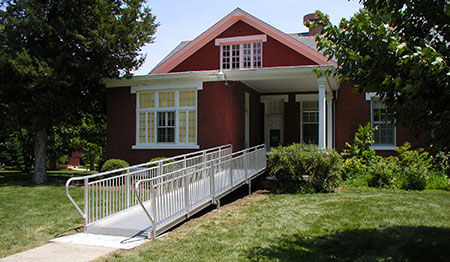 ACOM Ramp System
ALUMIRAMP
The ACOM Ramp System is an incredibly durable ramp system that has been developed to meet more stringent international and local building codes. The system is fully customizable and can be configured to meet other specialized demands as required. The simple, modular design insures easy setup and the ability to reconfigure and relocate the system. Visit alumiramp.com.
---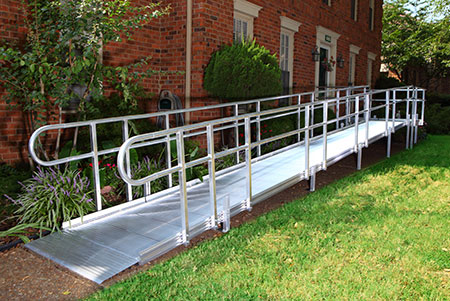 Powder-Coated Aluminum Ramps
AMERICAN ACCESS
Powder coating a modular ramp transforms the look to a finish that your customers will embrace when making the choice to install a modular aluminum wheelchair ramp. All American Access ramps come with the option of picket rails to create a thing of beauty for your customers. Options include powder coating just the handrails for a more esthetically pleasing appearance compared to bare aluminum. Visit aaramps.com.
---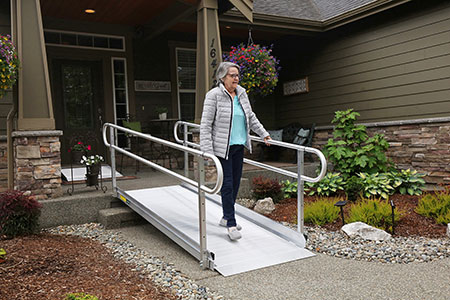 GATEWAY 3G Solid Surface Portable Ramp
EZ-ACCESS
The GATEWAY 3G Solid Surface Portable Ramp is an all-aluminum home access ramp that features a slip-resistant surface and is available with or without handrails. A cross between a portable folding ramp and modular ramp system, the GATEWAY 3G has a level of versatility that is perfect for any residential use. Lengths range from three feet to 10 feet with a 1,000-pound weight capacity. Visit ezaccess.com.
---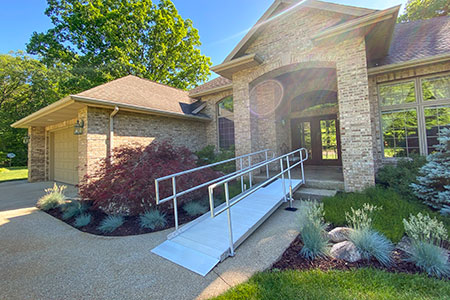 Modular Access Ramps
RAMPIT USA
Rampit USA modular access ramps are built with high-strength aluminum components for maximum safety and durability. The lightweight, maintenance-free ramps will never rust or corrode and can be infinitely customized, moved or reconfigured for an endless variety of residential or commercial applications. All aluminum ramps feature a self-adjusting transition plate, extruded anti-slip tread, raised wheel guards and continuous handrails, providing a smooth transition on or off the ramp, and safe, continuous travel from start to finish. Visit rampitusa.com.