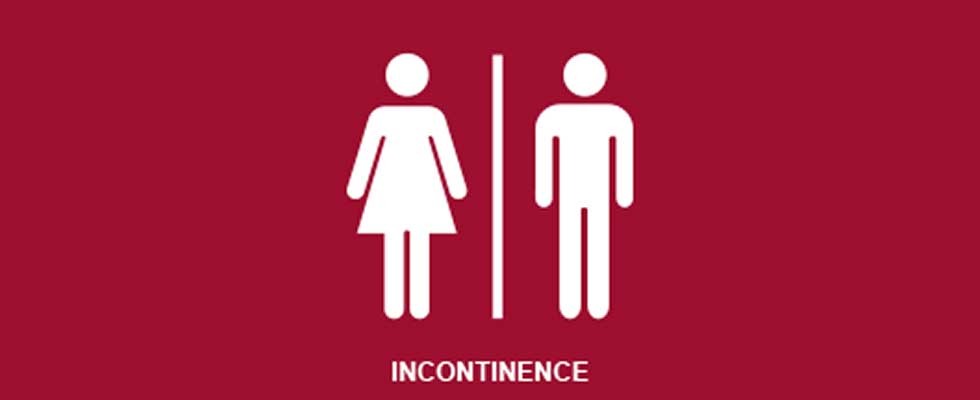 Saturday, January 8, 2022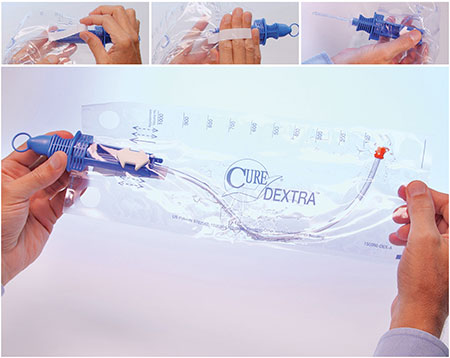 Dextra Closed System
CURE MEDICAL, LLC
Proprietary features make the Cure Dextra Closed System easy to use, even for individuals with limited dexterity. Tip advancing technology with gripper arrow enables the pre-lubricated, straight-tip catheter to advance from the collection bag into the body without contact. The support band enables controlled use. The Cure Dextra features polished eyelets for increased comfort. Made without DEHP/DINP, BPA or latex. Visit curemedical.com.
---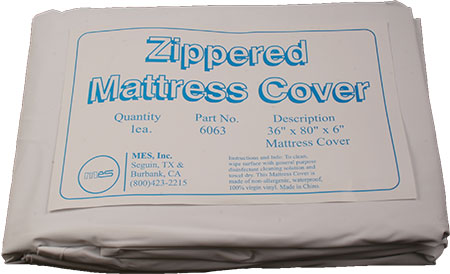 Vinyl Mattress Covers
MES
MES carries a variety of sizes of vinyl mattress covers for both standard and bariatric mattresses. These covers help keep the mattress protected. They come individually packaged and are priced to sell. Visit mymesinc.com.
---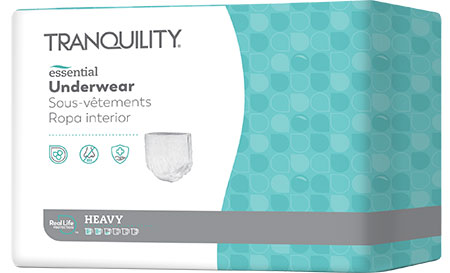 Tranquility Essential Underwear-Heavy
PRINCIPLE BUSINESS ENTERPRISES
Tranquility Essential Underwear-Heavy are available in youth medium to adult 2XL and bariatric sizes. The underwear are part of the simplified Tranquility Essential lineup designed to provide new options for Medicaid recipients. The underwear offers reliable protection for heavy incontinence, with breathable sides, Kufguards, a cloth-like backsheet, stretchable waistband and other features to promote leakage control, odor reduction and skin health protection. Like all Tranquility products, they are designed to help manage the most challenging incontinence care needs with higher-performing absorbent protection—providing the comfort, confidence and freedom to live well. Visit tranquilityproducts.com.
---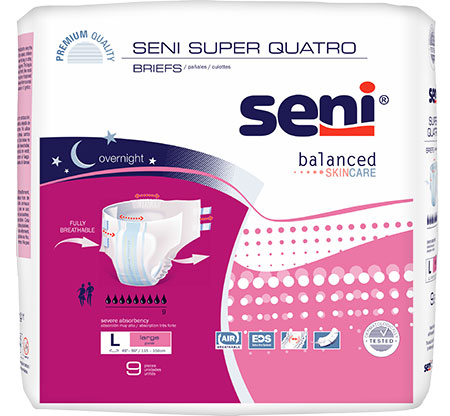 Seni Super Quatro Overnight Briefs
TZMO USA, INC.
Seni Super Quatro Premium Quality briefs offer reliable protection for both active people and those with limited mobility. They are ideal for those with severe incontinence and for overnight protection. Seni Super Quatro Briefs are breathable, allowing moisture to evaporate to promote a skin-friendly microclimate. The double absorbent core provides high absorbency and the feeling of dryness. Elastic elements at the waist, front and back together with double elastic combi-tapes ensure a better adjustment of the briefs to the body while the double wetness indicator helps inform when changing is necessary. Visit seni-usa.com.