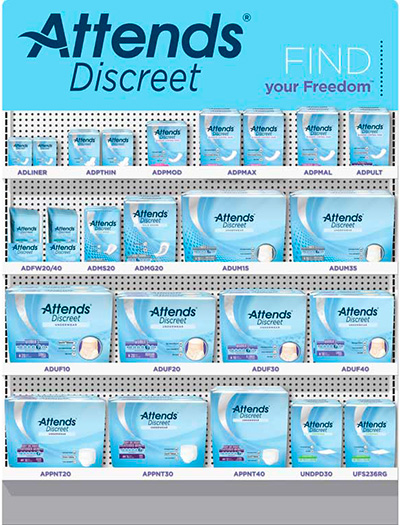 Attends Discreet Starter Kit
This unique kit includes all products from the Attends Discreet Planogram as one SKU. You will be able to offer a full line of incontinence products without the need to order individual cases. The kit will allow you to see what products sell well in your store and optimize your incontinence assortment. You will also receive educational material to help your staff and customers identify the right products for their needs. The retail-friendly bag sizes allow you to fit the entire kit in a four-foot display. Launching February 2017.
Visit www.attends.com.