Chronic diseases create complex health needs from head to toe
Thursday, March 30th, 2017
The footcare market will grow in 2017, as more people have more foot-related health problems.
New products and technologies will be needed to diagnose and treat these issues. Products in the pain management and wound care markets will continue to expand. The need for tools to identify and diagnose conditions will grow as well.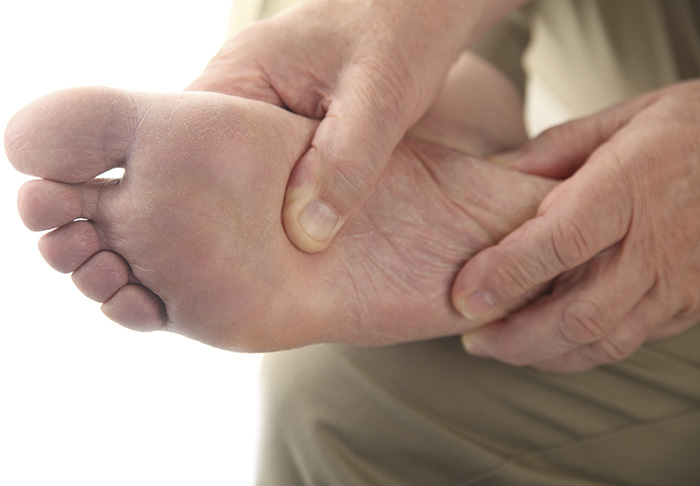 Due to an increase of chronic health conditions—such as diabetes and COPD—within the senior population, more strain is placed on the health care system. With these health problems we will see an increase in co-morbidities leading to more heart, lung, kidney and eye conditions. These market segments also include foot-health-related problems such as neuropathy. The patient will need to take an active part in his or her treatment to prevent the conditions from worsening.
Compliance at home and the correct tools to aid in the treatment plan are essential. HME providers could see an increase in patient demand for footcare products.
HME providers can be more successful in the footcare market in 2017 by looking for cash-bearing, innovative and essential products to sell to patients. In addition, selling products that combine a reusable product such as a scrub brush in combination with a disposable product such as a cleanser will increase sales and profits for HME providers. A combination product of this type can result in the patient's return to the HME provider's store, creating the chance for a long-term customer who will eventually need additional products in other market areas.
HME providers should become intimately acquainted with other health care providers such as podiatrists and orthopedic surgeons. They should also make themselves known to the various health care settings such as hospitals, nursing homes, assisted living centers, etc. The HME provider should put on seminars in these settings for patients and health care professionals.
Footcare is a daily challenge, but the podiatrist-recommended, American-made FootMate system helps make foot health easy. It is a complete footcare system for cleaning, soothing, stimulating and massaging feet while in the shower.
The FootMate system is a brush and gel that are used in the bath or shower to clean and massage feet without requiring the user to bend over. The product is ideal for the elderly, diabetics, anyone with back or foot problems, pregnant women, athletes, or people who have trouble bending or seeing their feet while showering.
FootMate's wide inner bristles massage the soles of the feet, while the stiffer outer bristles smooth rough skin and calluses and stimulate circulation. Suction cups help keep it in place during use; however, footpads on either side ensure the FootMate stays in place on surfaces where suction cups will not easily adhere.
The product's anti-skid surface helps provide balance while bathing.
A mildew-resistant retrieval rope allows easy lifting of the FootMate from the shower or bath eliminating the need for bending or stooping.
The FootMate's rejuvenating gel is a natural antiseptic, cleanser and conditioner—specially formulated for feet. The gel does not contain parabens, SLS, petrolatum, synthetic fragrances, EDTA, artificial colors or phthalates, and is fortified with tea tree oil, aloe, moisturizers/conditioners, gentle cleansers and vitamin E. Tea tree oil is a natural antifungal, antiseptic and antibacterial; the aloe plant's documented ability to aid in the healing and repair of skin makes it an integral part of the gel; and vitamin E protects the skin from damaging UV rays and premature wrinkling.
For post-bath/shower, the FootMate system's rejuvenating cream is a natural antiseptic, moisturizer and conditioner. Used on a regular basis, the cream will leave skin smooth and prevent dryness and cracking. In addition to keeping feet clean and healthy with proper cleansing, compression products, such as Circaid Juxtacures from Medi USA can help treat neuropathy and relieve pain. Pedifix recently introduced the Hammer ToeCrutch to relieve pressure from painful corns and promote healing.
Additionally, for patients with footcare problems from chronic diseases, open wounds can become an issue. Protecting bandaging from water saturation while bathing is just as important as keeping feet properly cleansed in the first place. Brownmed has a popular line of cast and bandage protectors known as Seal-Tight, including one designed specifically for foot injuries.
Promoting these cash-based footcare products can greatly increase the profit margins of an HME dealer. Learning the options available allows a dealer to make an informed choice of product lines to carry and offer in-store in order to promote compliance among patient groups and healthy, happy feet.