Industry experts tell us how this market has developed and what we can expect as technology progresses
Wednesday, August 12, 2015
The orthopedic softgoods and O&P markets are more important than ever for HME providers, as aging adults seek solutions to help them remain more active. Because sports injuries know no age limit, there is room for expansion of sales to a younger demographic as well. All of our experts agree that education is a prime area in which providers can excel; product technology is booming, so learn about the market and what it can offer your business, then watch your cash sales soar to new heights.
Doctor in the House
Dr. Scott Fried, Founder docinthehouse.info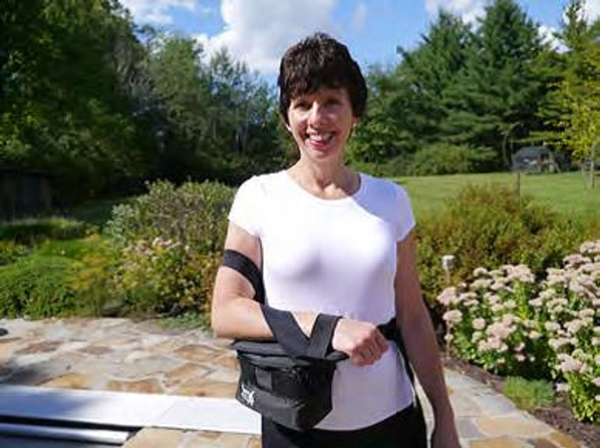 The DITH Neck Free Shoulder System
HC: What makes your products stand out?
SF: In collaboration with experts—real surgeons, therapists and staff—we develop and manufacture orthopedic medical devices that are PDAC-approved, fit the codes and that work better than others. We test our devices on live patients, evaluating for clinical effectiveness and ease of use and with the home health care community in mind. They exceed PDAC code expectations and are designed to deliver the care promised.
HC: What's ahead for this market?
SF: New materials mean better devices that work to heal the patient and make them comfortable. Allowing motion that is protected—such as with semiflexible splints and devices that preserve motion—or to prevent loss of motion—such as "frozen shoulder"—is critical. These new materials are creating fast, efficient, stronger devices that deliver real healing.
HC: What challenges do you anticipate?
SF: I see a trend toward a tougher market, demanding the real deal in a product—not only with products that actually do what is advertised, but also with a market that imposes severe penalties for companies trying to get around the system. There will be much closer scrutiny on companies to make sure they provide the real deal, which will eliminate fringe products that appear to meet codes but don't. More strict enforcement of the PDAC terminology, as well as matching actual clinical indications with the code, is going to be essential for reimbursement and weeding out those other companies.
HC: How do you respond to those challenges?
SF: We try to introduce at least one new product every few years, as well as improve the products we have. Most importantly, we listen to our salespeople—they are in the trenches, and they listen to the needs of the patients, industry and doctors; they see the products in action and get direct feedback. One example is our complete revamp of the labels on our shoulder system, so that a patient can clearly see where to insert their hand and arm to rest most comfortably in the device. Another is the incorporation of orthoplastic struts in our new Miracle Splint ll, which can be microwaved and custom fit to a patient in just one minute.
HC: What is one thing providers can do to remain relevant in this market? It's simple: Purchase the best made products in the industry, and then find a marketing partner that can drive sales of those products.
PediFix Footcare Co.
Christopher Case, Chief Marketing Officer pedifix.com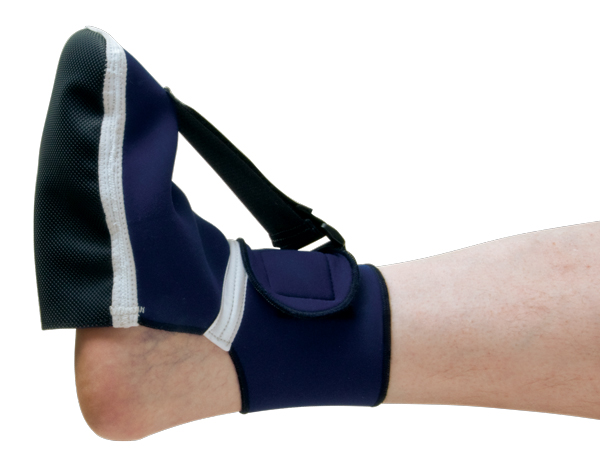 EZ Mornings Heel Relief Stretching Splint
HC: Tell us about your products.
CC: We offer quality medical foot treatment products that are recommended by orthopedic surgeons, podiatric foot specialists, pedorthists, orthotists, prosthetists and HCPs.
HC: What's trending in orthopedic softgoods?
CC: One major trend I see is the industry moving away from in-office product dispensing and toward referral to HME retailers. Many HCPs are now in practice environments that don't allow for product dispensing, so they are referring patients to retail stores for specialty products.
HC: How does this trend affect providers?
CC: In keeping with the trend mentioned earlier, we should push more patients and products to retail purchase, rather than doctor dispensing.
HC: What is one way your company is staying competitive in the market?
CC: PediFix Footcare Co. launches 10 to 20 new items every year, all of which help HME retailers provide unique, helpful products that their customers can't get anywhere else. Typically these are non-reimbursable, so all are for cash sale—which is great for the retailer's bottom line. To stay relevant in this market, it's wise to maintain an up-to-date product assortment to meet the needs of customers and referring HCPs.
BSN Medical
Rick Gutierrez, Senior VP, Orthopedics bsnmedical.com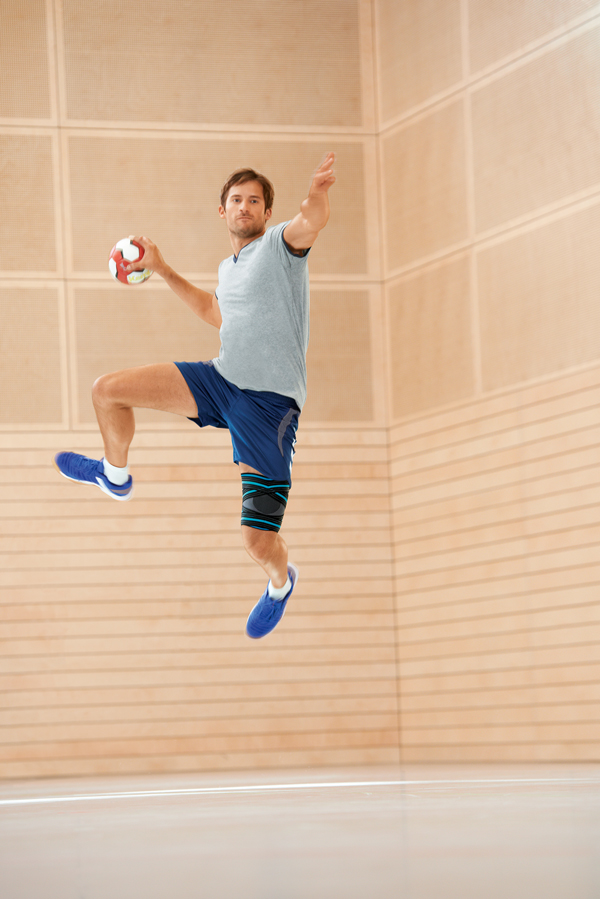 FLA Orthopedics 3D Thigh Support
HC: Tell us about the spectrum of products BSN Medical offers to HME providers.
RG: We are a full-solution provider for noninvasive orthopedic needs, from acute to rehab. BSN products cover a range of areas: fingers to hands, arms to legs, pediatric to adult. Brands including FLA Bracing and Supports, Specialist Plaster, Delta-Lite Plus Cast Tape and ORTHO-GLASS Splinting, as well as our popular bandage products including Tensoplast, Lightplast Pro and Leukotape cover orthopedic needs all the way from injuries on the field to PT.
HC: How is technology affecting this market?
RG: New technologies are allowing people who have incurred orthopedic conditions to be more mobile. Exciting technology in 3-D print devices allows faster turnaround in orthotics, and the latest in wearable technology allows patients to monitor their health and assist in diagnosis and prevention.
HC: How has reimbursement changed things?
RG: It's influencing providers to diversify and seek new expertise in related therapies, which will help boost their bottom lines and reinvigorate cash flow. Patients are paying for more items out of pocket, and they are seeking alternative channels such as the Internet for treatment advice. The good news is that the market will continue to grow as we all aim to lead more active lives.
HC: How does BSN stay ahead of the game?
RG: We continue to listen to patients and clinicians to find solutions that will lead to lower health care costs and provide better outcomes. BSN provides patient solutions through the clinical channel as well as the HME channel. Our expertise is centered on the use of compression to help support orthopedic and venous conditions, along with other products that can stabilize injuries. BSN has introduced a series of 3D knit support products for weak or injured joints/muscles to help promote the healing process. These are generally cash products, thus patient education is important.
HC: How can providers help themselves?
RG: They should consider offering free focused clinics highlighting the value of these products, including info on leg health, ankle sprain management and diabetic foot care; they could even reach out to local schools to promote sports therapy/rehab.
Brownmed
Matt Garver, VP, Marketing brownmed.com
SEAL-TIGHT Original Cast and Bandage Protector
HC: What products does Brownmed offer the orthopedic softgoods market?
MG: Our products address a variety of ailments including arthritis relief, splinting technology, cast and wound protection, cryotherapy, kangaroo care, plantar fasciitis relief, carpal tunnel syndrome and more. Brownmed products have a solid medical foundation, and new product design starts with patient comfort. From our IMAK Compression Arthritis Gloves to our Seal-Tight line of moisture protection products, the result is higher quality, improved compliance and increased overall product efficacy. Our product enhancements are driven by patient feedback, not reimbursement code strategies.
HC: How do you see the market changing?
MG: Orthopedic softgoods are undergoing a transition similar to many other markets. Cost-cutting pressures continue to trickle down from providers to device manufacturers. Long-term, this creates an unsustainable price war for many manufacturers. On the other hand, digital technology is being developed and incorporated into devices in a manner that increases efficiency, improves patient compliance and makes it easier for individuals to see the benefits of the products they are using. This movement changes the conversation from price to value and is one that will take on increasing importance in the coming years.
HC: How important is orthopedic softgoods product knowledge for HME providers?
MG: With technology, patients are more educated and empowered than ever before. However, increased education does not mitigate the desire for relief for any patient seeking an orthopedic product. Patients will pay more for products that meet their needs and are supported by corresponding ratings, patient reviews and third-party endorsements. Understanding the consumer perceptions of the brands you carry, and ensuring they truly meet the needs they claim to solve, will help HME providers stay competitive and remain relevant in 2015.