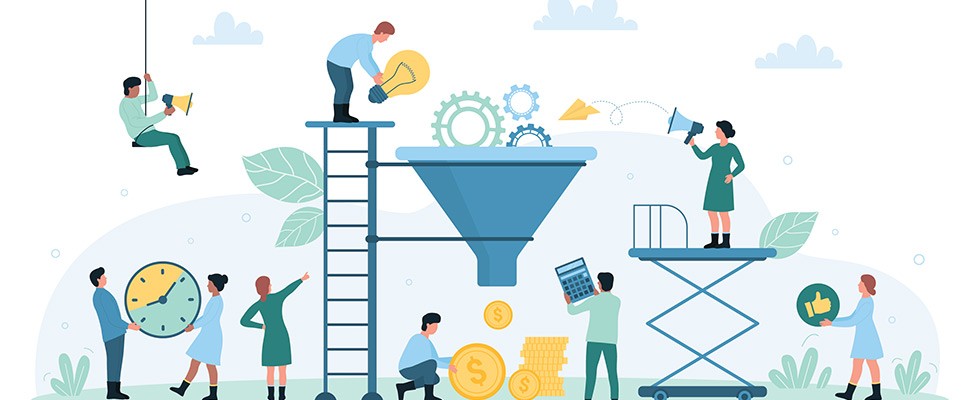 When is it time to outsource your billing and revenue cycle management (RCM)? For home medical equipment (HME) providers, that can be a big step, especially if budgets are tight. But companies like Prochant, which provides end-to-end and focused billing solutions for the HME and home infusion markets, can help bring in the money by taking over some of your back office operations—or even the entire revenue cycle. HomeCare asked Joey Graham, chief revenue officer at Prochant, to help explain why outsourcing RCM can make a difference.
HomeCare: As we dive into 2023, why should outsourcing RCM be on HME providers' to-do lists? What benefits can it bring to an organization?            
Graham: As we look at 2023, we're facing some unprecedented challenges: record inflation, an increasingly difficult employment market, major supply chain disruptions, and the tail end of a global pandemic. Demand for HME is up, supply is waning and providers are backlogged. Now more than ever, providers are looking for opportunities to reduce and/or contain labor costs while improving key RCM metrics like days sales outstanding (DSO), 90+ A/R balances—that is, the percentage of open outstanding accounts receivable balance that is at least 90 days past the date they became billable—and collections rates.
The trick is setting this up while simultaneously creating scalable RCM infrastructure that is able to handle increasing patient volumes. Accomplishing this is significantly easier if you partner with the right RCM outsourcing vendor. If managing patient orders and referral expectations is taking all of their attention, providers need a strong RCM partner
they can turn to for front- and back-
office management.
HomeCare: How can outsourcing RCM impact staffing and retention?
Graham: When you outsource a large portion of your RCM work, you shift the risk associated with attrition to that vendor. This allows you to manage a smaller team. The RCM vendor in turn is better positioned to manage the attrition because they have a significantly larger RCM team, and the ability to fund bench resources who are available to step in quickly. Bench resources specifically are a luxury that most HME companies can't even imagine—they are under-staffed and over-worked, so having extra people available is simply out of reach. Will attrition go away? Absolutely not, but it will be better managed and disruptions will be minimized.
HomeCare: Do people worry that outsourcing will actually cause them more work, such as having to go back and produce documentation? Is that actually the case?
Graham: It depends—the reality is, you need that documentation. If you're not getting it up front and your process is that you won't bill without it (a business decision), someone's got to get it. It's all about your front-office and intake process. Your RCM partner can help you streamline intake, as well as take over portions of the process for you. Intake is a process that can be outsourced. Regardless, an RCM partner has seen what works and what does not and can let you know what other successful providers have done to address this.
HomeCare: Is outsourcing billing all or nothing? What options might there be for smaller companies that aren't ready or willing to give up some control?
Graham: While it depends on the specific RCM vendor you're evaluating, in general it can be done strategically, parsing out the right work to the right partner. For example, you may have a handful of payers you want to keep in-house. You may have a patient-pay vendor you work with who manages your patient payment portal, payment plans and statements. And you may have an RCM vendor focused on your insurance payers. The work can be parsed by payer, branch or product line. For example, you may keep your high-end rehab in-house and leverage an RCM partner to work your respiratory and supply lines of business. We're extremely flexible and meet providers where they're comfortable. Around half of our growth comes from existing clients adding services; most companies start small and grow into an outsourcing relationship rather than going all in at once.
HomeCare: You've talked in the past about using key performance indicators (KPIs) to focus on problem areas and to keep tabs on how the business is going. What are some important KPIs HME organizations should be tracking? Yes, we're very big on KPIs. Some of the most important to watch include:
DSO
90+ A/R%
Collections rate
Write-off rate
Denial rate
Clean claim rate
Open order days
Hold days
It is recommended that all HME providers track these metrics monthly, following each month-end close. Create a KPI dashboard and trend them over time. Set goals and manage progress against them. If possible, drill down to identify payer, product and branch trends. Prochant has addressed this issue with our web-based RCM analytics platform, which is available to our clients at no additional cost.
HomeCare: How can an organization be sure that everything is secure?
Graham: Information security is a hot topic, with major data breaches occurring daily. In just the last couple of months, the following organizations have experienced major breaches: Twitter, Norton, Slack, LastPass, Uber, Medibank, Microsoft, American Airlines—the list goes on and on. These are multi-billion dollar enterprises that have invested significantly in data security.
This is an area where I feel providers need to look for outside help: help securing their own systems as well as only sharing data with vendors who can demonstrate they have the right policies and procedures in place. Anyone can say they're "HIPAA certified." This doesn't mean anything. Look for partners who have a formal HIPAA certification. There are only a handful; the major ones are HITRUST and ISO 27001. This means they have gone through a formal certification process, similar to your accreditation procedures, to not only document but prove their compliance with stringent data security protocols.
Data security is a continuous process, and organizations with formal HIPAA certifications must invest heavily every year to maintain their certification and ensure they're keeping up with the evolution of technology and cyber threats. Prochant is proudly HITRUST certified. To date, we are the only RCM partner for HME that has achieved this certification. This is a major reason why some of the largest organizations in HME have turned to us for RCM support.