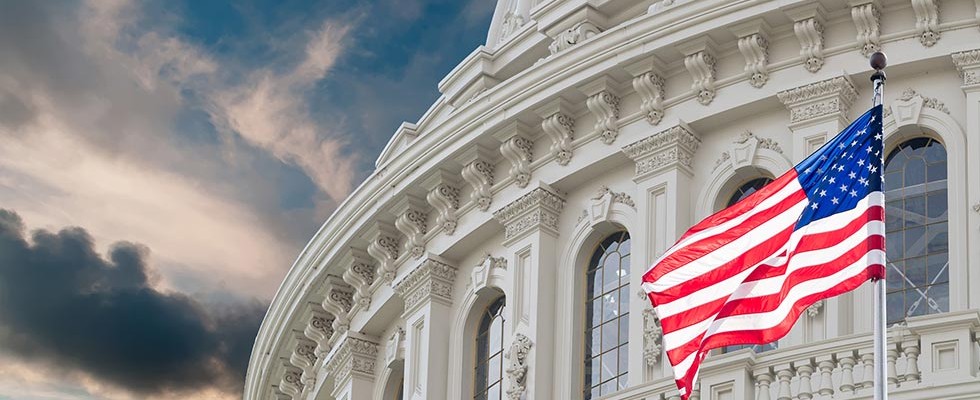 Legislation is the best route to securing realistic Medicare reimbursement rates
Saturday, February 5, 2022
The late-December release of the long-awaited durable medical equipment (DME) final rule marks another missed opportunity for the Centers for Medicare & Medicaid Services (CMS) to take meaningful action on out-of-date Medicare reimbursement rates for home medical equipment (HME).
First, the good news: The rule continues the 50/50 blended rates for rural areas (as well as for noncontiguous regions such as Alaska, Hawaii and Puerto Rico) beyond the end of the COVID-19 public health emergency (PHE). However, CMS maintains that these rural rates may be excessive, and the agency asserts that it "will likely be revisiting this issue and the fee schedule adjustment methodologies for all items in all areas again in the future."
Beyond that, the provisions on reimbursement once again fall short of what the HME community needs to effectively support patients, caregivers and clinicians in the current marketplace.
For other non-rural/non-competitive bid area (CBA) suppliers, the 75/25 blended rates granted as part of industry relief in the Cures Act will not extend past the end of the PHE. For former CBAs, the current base fee schedule remains in place.
In addition to the reimbursement provisions, CMS decided to hold off on finalizing the changes to the Healthcare Common Procedure Coding System (HCPCS) process. The American Association for Homecare (AAHomecare) was particularly concerned with the proposal to limit the number of times a manufacturer can submit a coding application. Another positive development in the final rule is that the agency is not moving forward with the proposed fee schedule amounts for continuous glucose monitors and related supplies and accessories.
Disconnect Between Rates & Realities
In a fact sheet released along with the new rule, CMS points out rate increases ranging from 5% to 5.4% for 2022 for HME based on Consumer Price Index data; other health care segments—along with social security recipients and other federal benefit recipients—are receiving similar boosts. That's certainly welcome news for HME suppliers (and for retirees), but it doesn't bridge the current disconnect between Medicare reimbursement and the market realities suppliers are facing.
That 5% figure falls short in offsetting soaring delivery costs when gasoline prices are currently 46% higher than the average of the 10 preceding years. A 5% boost won't cover annual personal protective equipment costs, which range between $12,000 and $15,000 per location on average, according to a recent VGM survey. With supply chain strains, shipping surcharges and manufacturer price increases adding 15% to 40% to overall costs in some instances, more than a 5% increase is needed to keep suppliers' balance sheets out of the red.
CMS has not moved forward with the last two scheduled bidding rounds, first pausing the program for two years to review and improve the bidding methodology based on concerns about the program expressed by clinicians, economists, patient groups and a significant cohort of U.S. senators and representatives. Following that pause, the agency decided not to implement the results of the most recent bidding round in late 2020, noting that "payment amounts did not achieve expected savings" for most of the major product categories involved.
Consumer price index-based increases—whether this year's 5% increase or the miniscule 0.6% increase in 2020—won't bridge the growing disconnect between reimbursements and the business environment cost structure that HME suppliers are operating under since suppliers first provided bids in 2015.
A Hill-Forward Strategy
Without a bidding round ahead, legislative action is the only path forward for sustainable, market-based Medicare reimbursement rates.
It's a challenging path, to be sure. Thousands of associations, trade groups, corporate interests and other causes are constantly competing for attention and budget dollars on Capitol Hill. However, the HME community, through years of sustained advocacy efforts, has established credibility throughout the House and Senate.
These efforts have paid off with several significant wins for the industry over the years, including improvements to bidding program methodology, keeping complex rehab wheelchairs and accessories out of the bidding program, 50/50 blended rates for rural providers and eliminating budget neutrality requirements that depressed Medicare reimbursements for oxygen products. Industry advocacy also helped ensure that HME has been incorporated in COVID-19 relief measures, including securing the 75/25 blended rate for non-rural/non-bidding areas for the duration of the PHE.
We've won before on the Hill, and we can do it again. AAHomecare is currently working with members of Congress and staff in both houses to introduce legislation to bring HME Medicare reimbursement rates to more sustainable levels. Once that legislation is finally introduced, we'll need every HME stakeholder—suppliers, manufacturers, distributors—to make the case for rates that reflect the realities of the market.
Building on the strong relationships that HME advocates have built with individuals on con the Senate Finance Committee and on committees that deal with federal health care issues, such as House Energy and Commerce and Ways and Means, will be critical to the effort. Forty members from those two House committees were among the 95 representatives who joined an October 2021 sign-on letter asking CMS to align rates with market realities—and we'll need those legislators, and their committee peers, on board as cosponsors if we're going to finally achieve our goal.
All-in for Market-Based Reimbursement Rates
Every segment of the HME community should be proud of the exceptional care providers have delivered under extraordinary circumstances during the ongoing COVID-19 pandemic. The time is right to make sure Congress is fully aware of the value of effective home-based care and the growing disconnect between reimbursement rates and the real cost structure that this industry is operating under. CMS has missed another opportunity to deliver sustainable, market-based rates for HME. We need to go all-in on reimbursement legislation on Capitol Hill in 2022, and we need you on board.