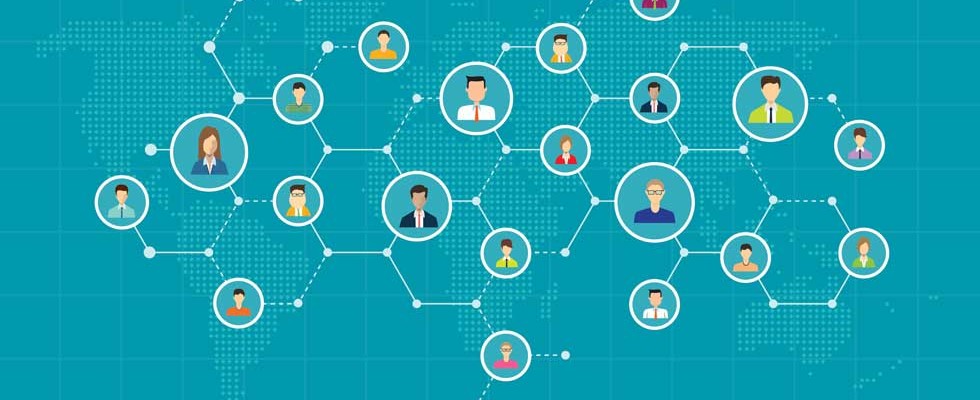 Connecting seniors when in-person meeting isn't possible
Monday, February 15, 2021
Older adults have lived with the adverse effects of aging alone for decades. Some have learned to accept and adjust to being alone, while others are more susceptible to the negative consequences like poor sleep patterns, depression, cognitive decline, impaired immunity and unhealthy habits.    
The COVID-19 pandemic has highlighted these hidden effects. Solo agers already know about the risks because they have battled them for decades, but it took a virus to awaken society in general to the consequences of sheltering alone at home.
Aging alone does bear hardships if a person isn't prepared. However, each of us can modify our lifestyle to better adjust for what's to come. And it is becoming more important to do so, since solo agers are the fastest growing segment in America.
In a 2017 AARP study, researchers found the leading American household to be people living alone, making up 28% of the housing market. The nuclear family—typicaly two partners with two children—came in second at 20%. This growth in the singles segment is surprising because we're often led to believe that households are made up of families. The figure also means the cohort of solo agers will only grow in the years to come.
The Communication Problem
What can people at risk for aging alone do to better prepare for the concerns of isolation and loneliness? The coronavirus pandemic and the need to socially isolate shed light on the worst condition that aging alone creates—having no one to talk to or discuss worries and problems with. How do people find mutual aid or groups to serve their social and other needs if they aren't able to communicate or help each other in a meaningful way?
Is there a way to get the same type of camaraderie using digital means? Is there a virtual support network that seniors can create for themselves, so they have people to help with their needs as they age?
Digital Communities
There are a few digital platforms that have developed or deepened during the pandemic to offer communities of support. Some websites offer games, discussion groups and classes. Here are some of the platforms used by seniors, which you may want to share with patients and clients.
Facebook Groups
Over 50% of people on Facebook are 65 and over. People over 50 are the fastest-growing demographic on the platform. Seniors originally joined Facebook to interact with their kids and grandkids. Now, they also are using it to form digital bonds with those their age who have similar interests. There are thousands of Facebook groups for retirement, aging alone, chronic illness, grief, being an empty nester, senior fitness and more.
Highway61
Highway61 provides real-time conversations throughout the day focused on those over 50. This platform was launched by another senior to combat pandemic-induced depression because she missed her friends at the local senior center. Discussions include live games such as trivia and charades, travel, classic movies and music, as well as grief, aging alone and chronic illness support groups. Highway61 provides a social circle for seniors to interact with and support one another.
There is an active aging alone discussion where solo agers share their stories, provide each other with support and guidance and discuss various solutions on how to properly plan for a life by themselves. The weekly discussion group is an example of a digital community of support that allows people from all over the United States to feel connected to each other over being in a similar situation.
Nextdoor
Nextdoor is an easy way for seniors to communicate with other people in their neighborhoods, and not just other seniors. It links people by location rather than age. Nextdoor allows you to ask questions, ask for resources and generally help one another out.
GetSetUp
GetSetUp.io offers Zoom classes every day to help seniors brush up on important skills ranging from tech tips ("iPhone Basics: All You Need to Know," is one example) to cooking and diet to virtual travel. The platform also has discussion groups on a variety of topics.
Lifelong Learning Institute
The Lifelong Learning Institute in Chesterfield, located in the Virginia county of the same name, provides online classes on intellectual and cultural subjects and other ways to share experiences and talents in a welcoming atmosphere.
The Benefits of Digital Bonds
There are many benefits to building virtual relationships with others in an online circle. Here are four basics:
1. Similar interests
No one you know may like to play video games or watch classic movies. By using digital means, you are able to find others who like to talk about the same topics as you for hours and develop a friendship based around your similar interests.
2. Similar feelings/circumstances
The internet allows us to find others who feel the same way we do. If you live in a small town, you may not know anyone who has experienced loss of a sibling. By turning to the internet, you are able to find support groups or forums with many people who understand what you are going through. Using digital means to connect with people allows you to feel less alone in whatever you are feeling.
3. Easier connections
The other benefit is that forming virtual bonds with other individuals may be easier for people who are homebound or are more introverted. Many people only have online connections with other people and rely on those relationships to get them through the day. With COVID-19, many people don't have the ability to sustain relationships in person, so forming bonds with people online is the only way to sustain the desire to connect with other humans.
4. Resources
If you have a question or want to know how other seniors have handled a given situation, asking the question online will result in answers from people all over, rather than simply asking the one or two people you know locally.
Whether it's COVID-19 or a mobility issue keeping a senior at home, it's imperative that seniors have a backup for support and someone to check in on them. Growing older and sometimes alone puts people at an increased risk of depression, isolation, cognitive decline and other health issues. Developing a digital community of support can help with all of these things.