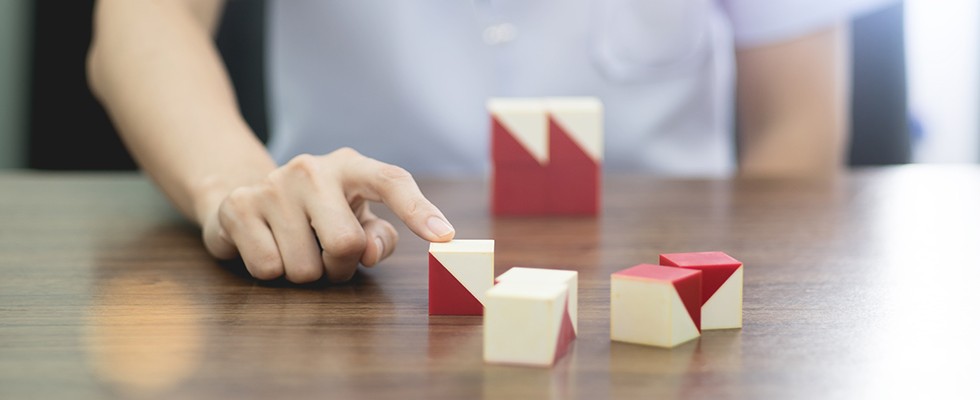 Easy-to-understand dementia training is essential for quality care
According to a 2022 Lancet Public Health study, dementia prevalence is expected to rise 166% worldwide over the next 30 decades. That means global cases will increase by 3 million in 2023 alone.
Dementia is one of the leading causes of dependence in older people, and as symptoms progress, people living with dementia (PLWD) need comprehensive health care services. Most people want to remain in their homes as long as possible and to receive quality care from their families and professionals.
Better Equipping Staff
Creating a quality training program must go beyond compliance training. Too often, this approach to checking off a box to meet requirements leaves caregivers with little knowledge and virtually no tools that will prepare them to meet the complex needs of PLWD.
With homecare staffing turnover averaging more than 60%, delivering training that is easy to understand and to digest is critical.
Components of relevant and reliable training include:
Engaging and interactive content
Real-life examples and scenarios
Delivery meets multiple learning styles
Experiential learning components
Interactive and hands-on
Quality Dementia Training Should Be Results Driven
Leadership is key to integrating consistent training across agency staff who work independently and with little direct supervision. Equipping leaders with the tools to deliver training efficiently and effectively should be done with solid planning and goal setting.
A train-the-trainer model of dementia education encourages champions to mentor staff in various ways. Examples include:
Leaders are provided tools for peer-to-peer learning groups, huddle guides and tips to keep information fresh and engaging.
An ongoing practice of learning and reviewing helps encourage the team's essential care skill-building and techniques.
As staff becomes more confident in caring for PLWD, other champions (or leaders) can support the agency's training goals. This approach also provides career growth opportunities.
The Person-Centered Care Approach
Person-centered care (PCC) is a holistic and integrative approach designed to maintain well-being and quality of life for people living with dementia. It includes the elements of care, the individual, the care partner and the family.
PCC helps ensure that people with dementia can take part in the things they enjoy. In addition, it can be an effective means of preventing and managing behavior symptoms and stress reactions of PLWD.
The emphasis on PCC offers multiple opportunities for integrating dementia-specific education that supports five key concepts:
1. Understanding a client's needs and preferences is essential to delivering care meaningfully.
Understanding needs and priorities helps in providing better care, leading to a better quality of life for people who are living with dementia and for those close to them. PCC recognizes that everyone's journey in living with dementia is unique, and everyone should be treated as an individual.
2. In a shared decision-making process, care partners, families and PLWD make decisions together to determine the best choices.
This kind of shared decision-making requires information to be accessible and shared in meaningful ways between members of the care team.
3. Empathy is a core element of PCC for homecare staff and families.
Empathy is the capacity to understand how others experience the world through their lens. When we walk in their shoes, their feelings and reactions make sense, and we begin to share their emotional response. Empathy is a foundational learning tool that is critically important in dementia training. When a person learns empathy, other education will be much easier to retain.
4. Active listening is a skill directly related to empathy.
This term is sometimes limited to observable behaviors such using eye contact and nonverbal responses and clearly giving one's full attention without multitasking or interruptions. Active listening requires that care partners have a sense of compassion and empathy first so the care partner's needs remain front and center. 
5. Communication skills are essential to person-centered care practices.
Asking questions that encourage clients to tell their stories helps build empathy and trust and allows care partners to uncover what really matters to the person they are serving. Open-ended questions trigger reflective conversations, which prompt PLWD to think more deeply about their experiences and actions while letting them know that you care. These conversations can prepare the PLWD to help themselves and create an atmosphere for self-management rather than one where care partners drive the agenda.
The benefits of person-centered care are well-studied and suggest improved outcomes. PCC emphasizes that individuals maintain their identity despite cognitive impairment. Care partners are tasked with providing PCC by implementing environmental approaches such as redirection to meet patient needs and bring unique perspectives on caring.
After developing and validating measures to assess the dimensions of person-centered care among PLWD, informal caregivers and healthcare professionals, research has shown improvements in PCC lead to better physical and social well-being among patients. PCC practices are also linked to higher satisfaction with work and well-being among health care professionals and satisfaction with care and well-being among informal caregivers.
It is essential that homecare providers receive quality, specialized training for their workers. PLWD have unique needs at different stages of the disease, and a properly trained homecare worker is better equipped to meet the complex challenges that arise. Research shows that proper care for people with dementia can improve their quality of life and avoid or reduce the need for medications. In contrast, research shows that a lack of proper training can lead to a more challenging situation for the worker, the client and the family.
Trained Dementia Staff Brings Competitive Advantage
As we look toward the future, the oldest baby boomers are just the beginning of what will be unprecedented growth for homecare. Not only will dementia training be a must for providing quality care, it will also become a competitive advantage for those seeking services. Families' expectations for highly trained care for their loved ones will continue to increase the demand for a well-trained, competent workforce to care for people living with dementia.