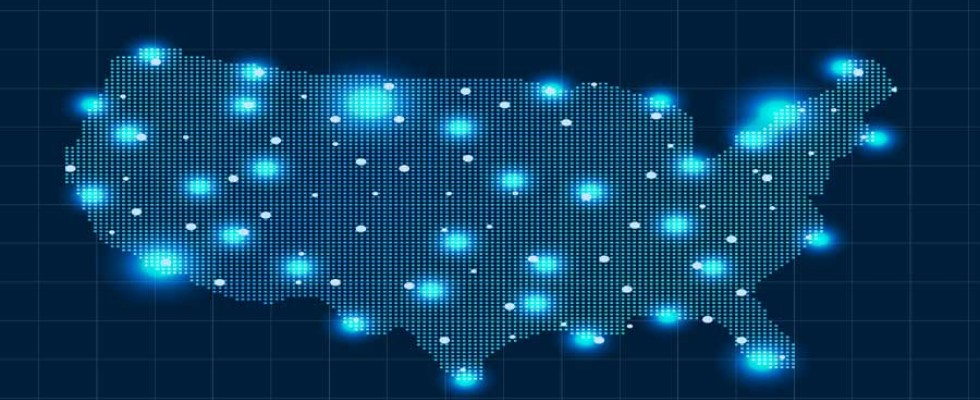 How state leaders navigated stormy seas of advocacy in a COVID-19 world
Thursday, December 3, 2020
The pandemic shifted focus for many businesses, including home medical equipment (HME) providers. Employees started working from home, customers stopped coming to stores in person, and training and networking events went virtual. HME business owners had to adapt to the new world. But what didn't change was the need for advocacy at the state and federal level.
HomeCare asked members of the American Association for Homecare (AAHomecare) State Leaders Council and Payer Relations Council to give us a geographic look at wins and challenges in 2020 and where they'll focus in 2021.   
What has been your association's greatest challenge in 2020, outside of the pandemic?
I think one of the greatest challenges we are all facing is the continued expansion of managed care organizations (MCOs). In New England we have a multitude of MCO, accountable care organization and senior care option models that all seem to operate by their own rules and often with little to no oversight from the state. The end result is chaotic reimbursement landscape in which providers are unable to get clear answers to questions and are often subject to loss of revenue as a result. One of our top goals in New England is urging the states that use these contracted plans to add clear guidelines with minimum service and reimbursement levels as well as transparent oversight that includes feedback from key stakeholders such as the providers.
Jason Morin President & CEO, Home Medical Equipment and Services Association of New England
The greatest challenge is not being able to gather in face-to-face settings that are so much more effective in producing collaboration and networking to aid our members in navigating the new durable medical equipment (DME) environment we now operate in. We have certainly been able to put together some outstanding virtual meetings; however, the struggle is always going to be keeping folks engaged and in the moment with so many outside distractions, whether they are working from home or in a shorter staffed in-store environment.
Rose Schafhauser Vice Chair, State Leaders Council; Executive Director, Midwest Association for Medical Equipment Services and Southwest Medical Equipment Suppliers Association
What has been your greatest victory this year?
The increased collaboration with our state Medicaid departments, Medicare and commercial insurers and other health care partners during the pandemic. They now have a heightened awareness of our value in the care continuum and how we together can reduce the spread of the coronavirus. Working together going forward with these partners will provide better reimbursement for our industry and ultimately better patient care.
John Quinlan Chair, Payer Relations Council; President, Northeast Medical Equipment Providers Association
I would have to say that our greatest victory this year has been our industry's response to the COVID-19 pandemic. Our providers came together to overcome a lack of personal protective equipment, remote workforces, staff reduction and a myriad of other challenges and reinvented the way we deliver care to our patients—all while demonstrating for all how crucial our small segment of the health care industry is.
Jason Morin
What changes have you seen in your work due to the pandemic?
The recognition from several of our states that HME is an important part of continuum of care. Several of our state Medicaid programs reached out to MAMES and our members asking what they could do to make it easier for their clients to get the equipment and supplies they needed.
Rose Schafhauser
The public health emergency (PHE) has forced us to pursue advocacy remotely. This isn't all bad, though; we are able to have back-to-back meetings through virtual platforms with payers and stakeholders across the country without navigating the airport. While we still believe face-to-face interactions are more effective, we are all in this together.
The PHE has also given us great opportunity to shine as an industry and to emphasize the importance of the HME in the health care continuum. This has strengthened our position with the commercial payers and the Medicaid programs in understanding the value of HME. On top of state legislative initiatives, we will also utilize this year to push for regulatory changes that impact our industry such as administrative cost reduction. The budget constraints [states are facing] create an opportunity for these issues to come to the forefront with the Medicaid staff.
Laura Williard & David Chandler AAHomecare Payer Relations
What are the biggest concerns that you're expecting or preparing for in your region or your association for  next year?
As an association, we will always be concerned about the increasing consolidation of the HME industry. MAMES has strong support of several of the larger national HME providers and we are blessed to have that support; however, we are always concerned about the health of the rural client and ability to have access to care in those rural communities. The struggles in the rural areas are very real, as suppliers close locations or limit delivery areas, and I really worry about access to care for patients needing HME, complex rehab technology or supplies should the rural relief expire.
Rose Schafhauser
The spread of the national Medicaid managed care insurers and their profit-based care versus our patient care and the way that could affect our abilities to service our patients
John Quinlan
Driving the message that HME is part of the solution. States are facing serious budget deficits and are making difficult decisions. However, our industry's value is at all-time high. By keeping patients in the home and ensuring access to quality HME, states and payers can realize massive savings. We are working to refine that message and broadcast it widely. Part of this message will be ongoing work to define the return on investment through the AAHomecare Payer Relations Council data committee. This process is currently underway, and we hope to be able to finalize this in 2021.
Laura Williard & David Chandler
---
What is the State Leaders Council?
The State Leaders Council is a collaborative effort between AAHomecare and state and regional associations across the country. They discuss the latest advocacy developments and emerging trends, coordinate effective grassroots outreach and share state-specific developments that could impact others.
The State Leaders Council supports the Grassroots Accountability Project (GAP), an initiative that educates Capitol Hill on federal issues affecting the HME community. Under the program, HME grassroots advocates for the industry volunteer to be a point person for each of the 535 federal legislative offices. Additional information on GAP may be found at hmeadvocacy.com.
Key council initiatives include efforts to address Medicare's competitive bidding program and engage payers on issues affecting patient access via policy requirements and reimbursement. The council was instrumental in helping secure over 100 co-signers on a Congressional letter to the administration urging the delay of the next round of competitive bidding and works closely with AAHomecare senior leadership on key grassroots and grassroots efforts needed to affect policy change.
---
About the Payer Relations Team
The Payer Relations team consists of Laura Williard, AAHomecare's vice president of payer relations, and Director of Payer Relations David Chandler. Williard and Chandler said their highlights for 2020 included:
Working with state associations and state Medicaid agencies across the country to relax HME policy requirements during the emergency including: prior authorization, proof of delivery signatures and medical necessity documentation. Thirty-four state Medicaid agencies adopted policy recommendations from AAHomecare and state associations on these issues.
Doing the same work with all major commercial insurance payers and spearheading an industry sign-on letter to commercial payers endorsed by 150 suppliers, manufacturers and other HME stakeholders.
Rolling out a legislative and regulatory toolkit for all state associations, which includes best practices for HME stakeholders to advance initiatives in their states, examples of proposed legislative language,and examples of successful language.