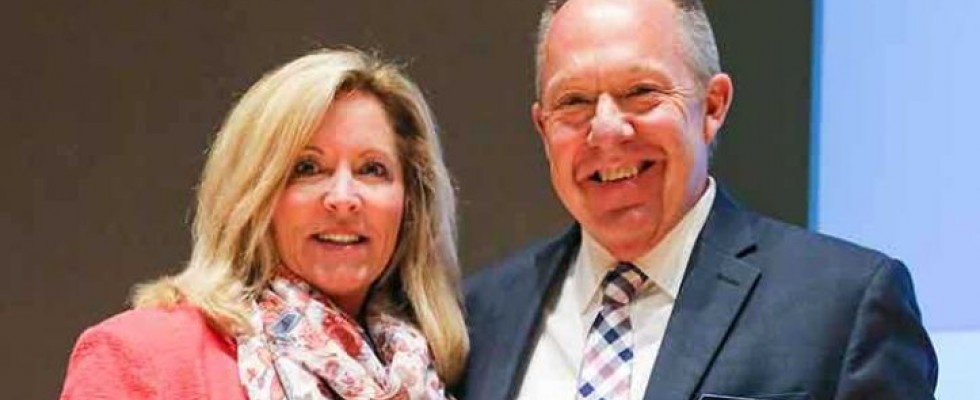 Regina Gillispie wins 2018 award
Thursday, December 6th, 2018
The recipient of the Van Miller Homecare Champion Award embodies a spirit of leadership and dedication needed to achieve better public policy for the HME industry.
Regina Gillispie opened West Virginia-based Best Home Medical in 2005. The company has since expanded to two locations serving patients in Charleston and Huntington, West Virginia, and surrounding areas. This in itself is an accomplishment considering the rough terrain of the home medical equipment industry.
President and owner, Gillispie was honored as the recipient of the 2018 Van Miller Homecare Champion Award at Medtrade 2018.
The Homecare Champion Award recognizes and honors AAHomecare members for outstanding service to the HME community. In 2016, the award was renamed to reflect the characteristics of an HME visionary, Van G. Miller, past CEO and founder of the VGM Group.
Gillispie has built strong relationships and earned a great deal of credibility for the HME sector on Capitol Hill. She has consistently made sure that her state is well-represented at AAHomecare's annual Washington Legislative Conference, and she has raised the profile of the association's policy priorities with West Virginia legislators.
Examples of Gillispie's leadership include spearheading efforts to get all five members of West Virginia's Congressional delegation to send a letter to CMS Administrator Seema Verma asking her to address their concerns regarding "the significant cost differences that rural providers face relative to their urban counterparts within the CBAs" after those issues were not resolved in the DME-related Interim Final Rule. Gillispie connected Congressional offices with state Medicaid officials, who lent additional credibility to industry assertions that patients and hospital discharge planners are being severely impacted by a dwindling provider base.
Gillispie has also been at the forefront of state-level policy wins, helping convince West Virginia Medicaid to mandate that MCOs honor the timeframe of current authorizations for patients under previous MCO plans, as well as securing a 24-month timeframe for recoupments for MCO plans. She also had a leadership role in getting the state to increase oxygen reimbursement rates.
"I truly appreciate the recognition of our achievements in West Virginia, and I want to thank some of the people who have helped make it possible," Gillispie said. "The support and resources we've received from AAHomecare and VGM have been instrumental."
"I'm also grateful for the support of my fellow providers statewide who have been persistent and passionate in their outreach to Capitol Hill and Medicaid officials," Gillispie added. "And finally, I have to thank my Best Home Medical team for their work caring for our customers and allowing me to devote time to lobbying efforts."
The team at Best Home Medical provides a full range of HME products with a special focus on CPAP and home oxygen technology.