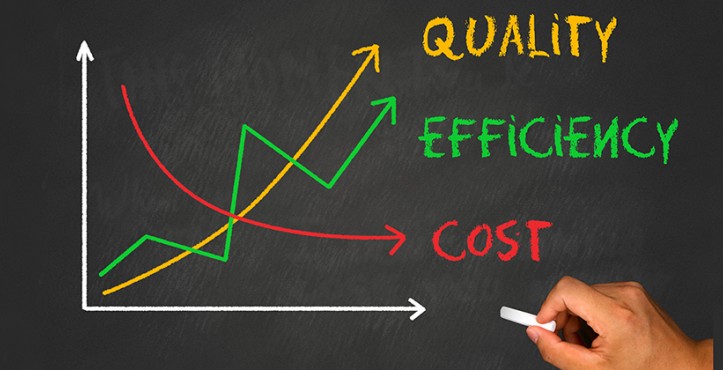 In the face of Medicaid cuts, measurement matters
Thursday, August 31, 2017
Since the 1980s, there's been talk in Washington about trimming Medicaid, and the latest attempts to pass a comprehensive health care bill have included significant cuts in the rate of Medicaid spending.
According to Forbes, more than half of all Medicaid long-term care funding is used to support in-home care services. The net-takeaway? If Medicaid cuts do make it to the president's desk, there could be a significant impact on homecare reimbursements.
Luckily, homecare agencies can begin preparing for potential cuts now. By adjusting their operations to focus on data and measurement, homecare agencies will be better equipped to take two crucial steps: Focus on value-based care and increase referrals.
Shifting Focus: Value-based Care
As more states shift to managed care, many agencies are still adjusting from traditional fee-for-service models. With that shift comes significant changes, including how agencies need to interact with managed care organizations (MCOs).
Regardless of whether Medicaid is reduced, governments and MCOs are shifting to a value-based mentality—already, they're beginning to look at the quality of care delivered for the price paid. Value-based care models are slowly beginning to replace traditional fee-for-service models, and as this trend begins to gain more traction, homecare agencies will need to shift their operations to ensure maximum efficiency and value.
The best way to look at this is to understand where the MCOs are coming from: Their simple goal is to ensure that their managed populations are healthy enough to stay in their homes. Preventing hospital readmissions is the top goal to drive value in both cost and quality of care. Naturally, they are looking for agencies that can deliver effective care and keep patients out of the hospital. As an agency, the key is to show MCOs that you are the provider that can make it happen.
Provider agencies should consider measuring the following criteria: hospital readmission rates, completion of scheduled visits, adherence to plans of care, hours delivered and billing accuracy. For many agencies, automating these measurements will be an effective alternative to manual tracking; providers should look for software that is built for multi-payer, enterprise environments.
Looking at the bigger picture and the shift toward value-based care, homecare agencies are going to be under increased pressure from MCOs.
Right now, homecare agencies need to look at their current processes and understand how they can effectively demonstrate these key metrics. For many agencies, manual processes are going to make this a significant hurdle.
Leveraging an agency management solution that can automate key back-office functions will provide a significant advantage over potential competitors. The effective use of these solutions not only optimizes processes and makes agencies more efficient, it makes tracking critical metrics a painless process.
When I speak with homecare agencies, I often ask about their tracking processes, and it is rare that an agency with fewer than 500 patients has any type of reliable tracking metrics. Being well-run is not enough, as both states and plans are under pressure to develop payment methodologies that demonstrate value. Providers must use these metrics to demonstrate their value.
Agencies that can measure and demonstrate value will be better positioned to handle managed care environments. Efficiency is the name of the game, and the agencies that can demonstrate this best will have a leg up on the competition when it comes to referrals from MCOs.
Marketing to Your Network
Building a strong referral network goes beyond just MCOs. To grow, agencies need to take on more referrals from a variety of sources. But all referral networks are not created equal, and there's no doubt that you are getting more results from some referral sources than others.
Are most of your patients from the assisted living facility across town, or have you had more success with the rehabilitation hospital next door? You may be losing out on potential referral sources who know nothing about your agency, or you could be spending too much time reaching out to a family physician who takes a lot of your attention, but only sends a handful of patients your way each year.
To really understand which referral sources yield the best results, it is important to track referrals, their source and volume over time. Armed with this information, provider marketing and sales teams can craft campaigns and messages that resonate with their most profitable sources, increasing total referrals and growing your agency. It is important to note that while some of these metrics may be trackable by hand, investing in a robust software platform can take the burden off your staff, freeing their time and enabling you to grow without adding headcount.
It is impossible to guess what will happen in Washington these days, but homecare provider agencies can still get ahead of the game by implementing measurement into their day-to-day operations. By focusing on value and maximizing referrals, agencies will be poised to grow no matter what cuts or changes come their way.