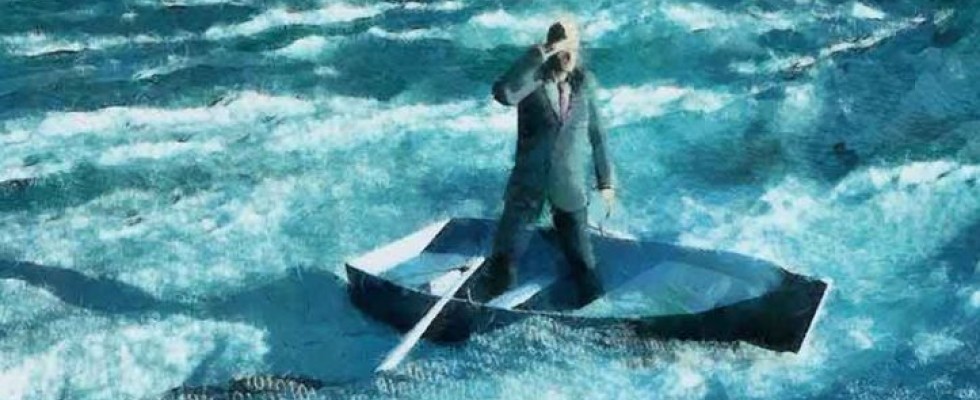 8 areas you should monitor for success under this new model
With a little less than a year to go before the Patient-Driven Groupings Model (PDGM) goes live for Medicare-certified home health agencies (HHAs), HHAs are advised to form a PDGM steering committee if they have not already done so.
The January 2019 PDGM National Summit in Orlando, Florida, hosted by the National Association of Home Care & Hospice (NAHC) addressed the challenges that care teams are positioned to face.
Pre-PDGM, HHAs have benefited from a volume-based reimbursement approach centered around therapy. The Centers for Medicare & Medicaid Services (CMS), concerned by costs and patterns in utilization trends, responded by changing the reimbursement model. The new model shifts away from volume and places new emphasis on patient condition. As a result, many agencies predict that they will utilize therapy less, starting in 2020.
At the recent summit, NAHC President William A. Dombi posed a question to attendees: "Will the current scope of benefits change under the new payment model?" He followed, saying, "There will be pressure to do so, but we encourage you to resist that pressure, particularly in the realm of therapy. The reimbursement for an episode of care involving therapy will be reduced and correspondingly, the level of payment that you get for nursing will increase, but the model is built to respect the existence of all those therapy services."
What's Coming in 2020?
Around 200 home health providers attended the NAHC and Home Care Association of Florida joint event, which was the first stop on a national education tour that wraps up later this month in Dallas, Texas. The following topics serve as areas of caution for HHAs preparing for PDGM, but are strong first steps in ensuring your business is ready for this regulatory changeover.
1. Payment groups will more than double In the PDGM era, the number of payment groups will increase from the current 153 to 432. "It more laser-targets the level of payment," Dombi said. With 153, there were a lot of highs and lows within each payment group, and the groupings themselves are changing fairly significantly. Information technology companies should be updating their systems accordingly.
2. Distinction between early and late period of care and referral source There is higher reimbursement following institutional care, and lower reimbursement following community care. "Every other element of the patient could be identical—the functional measures, the clinical measures, everything identical. Will that incentivize you, and the referral sources as well, to put the patient in the hospital first? I think that will be a clinical mistake," Dombi said. "But when you are looking at potential behavioral adjustments, if you can get $600, $700, $800 more from the 30-day unit of service by having the patient spend three days in the hospital ... There will be some influence to make that happen ... it's happened in other sectors as well." Dombi added that the hope is that more patients will not end up in the hospital as a result of this payment unit change.
3. Functional level will become Outcome and Assessment Information Set (OASIS) based There's also a comorbidity adjustment for secondary diagnosis. Is your electronic medical record system up-to-date on the full range of diagnosis codes? If it is not, your claim may be at risk.
4. Major changes to diagnostic codes Providers will need to stop using "muscle weakness" to justify therapy. Specific diagnostic codes are available. CMS predicts that the greatest likelihood of change in behavior relates to diagnostic codes. "We expect not just behavioral changes in coding, but also business changes. We expect agencies that may be therapy-focused providers will end up putting their arm around other referral sources that don't refer just therapy patients, in order to get a different balance of patients," Dombi said.
5. Need for referral source cooperation With only 30 days to follow through on care, the Request for Anticipated Payment will continue, at least for now. On the claim, time is of the essence to get the details right the first time. Clinicians still cite insufficient order information, such as date or specific diagnosis. Handle your physician order needs as courteously and quickly as possible, and preferably at intake.
6. Nonroutine supplies (NRS) to be included in bundled payment for 60-day episode Pre-PDGM, NRS was an add-on to episodic reimbursement. Agencies that loosely monitor or don't monitor their inventory of supplies run the risk of not being reimbursed, so start evaluating your inventory control now. What's leaving the supply closet that's not tracked and included on the cost report? Account for it, include it or risk eventually losing that element of reimbursement.
7. Anticipated behavioral adjustment The new model has a completely different low utilization payment adjustment (LUPA) system. Instead of a four-visit or fewer standard across-the-board threshold, there will be 432 variations, depending upon the nature of that patient category. This could range from two visits to six visits to get a LUPA over a 30-day period as compared to the current four over a 60-day period. With this change, some agencies that in the past might have provided two visits in that 30-day period might now provide three in order to get a full 30-day unit. High LUPA levels now should be examined; however, it was noted that some agencies with a high LUPA level may actually fare better because, in some cases, they will provide services within the new LUPA thresholds.
8. Sixty-day episode of care but two 30-day payment units Everything else in the billing cycle will stay 60-day units: 60-day plan of care, 60-day certification, 60-day OASIS. "That will double the number of bills perhaps for some agencies," Dombi said. "But you are still working off that same 60-day clinical side and measure side."
Looking Forward
Only time will tell, but Dombi estimates the impact of PDGM will be negative for proprietary agencies, negative for agencies in the South, positive for agencies in the Northeast and Midwest, and positive for hospital-based agencies over freestanding agencies. However, Dombi said there is no reason to be fearful of the coming change. Preparation is key to ensure your business can confidently begin operating under these new regulations.