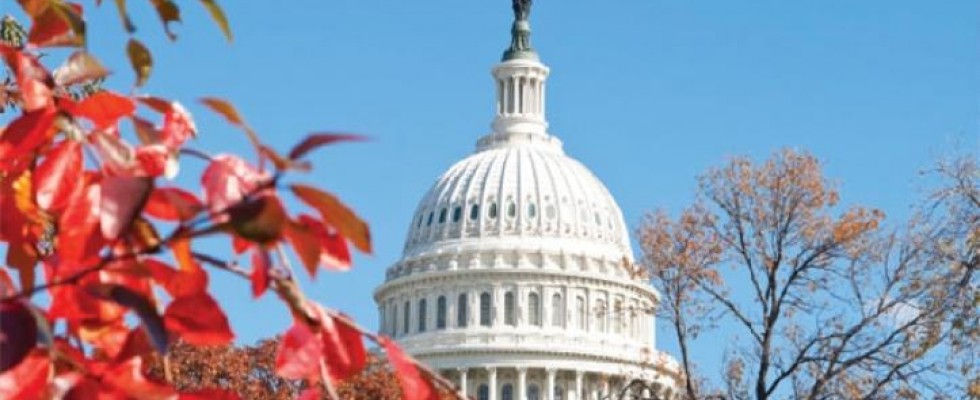 Look for these modifications to take effect in 2015 and 2016
With 2015 just around the corner, it's a good time to remind ourselves of the big changes that are fast approaching in the Medicare bidding program. The first big event will be the recompete of Round 2 bid areas of the Medicare Durable Medical Equipment bidding program, followed by the implementation of new reduced rates in non-bid areas starting Jan. 1, 2016. Let's take a closer look at how the new policies will unfold.
Round 2 Recompete Bidding
At press time, CMS had not provided a particularly detailed schedule of when the bidding for the Round 2 Recompete will begin, aside from "winter 2015." The recompete product categories will include a few important changes—nebulizers and TENS units will each have their own category. The remaining categories are:
General HME (beds, group 1 and group 2 support surfaces, commode chairs, patient lifts, seat lifts)
Enteral nutrition
Negative pressure wound therapy
Respiratory (oxygen, CPAPs and RADs)
Standard mobility (walkers, standard manual wheelchairs, standard power wheelchairs and accessories
The bid areas for the Round 2 Recompete will encompass one big change. Due to previous issues with verification of bidders' compliance with state licensure, CMS will divide bid areas to ensure that none cross state lines. As a result, there will be 117 bid areas. Further, the Round 2 Recompete contracts will be awarded for two-and-a-half years, to be effective July 1, 2016 through Dec. 31, 2019. CMS explains that many of the Round 2 Recompete changes aim to reduce the significant administrative costs of managing the program and minimize the need for bidders to submit many line items of bids, often for one product category. To that end, CMS plans to streamline the bid system for low-volume items and those included in no more than 10 bid areas, (e.g., items in Round 1 rebid but not in Round 2), setting payment nationwide at 110 percent of the unweighted average of current single payment amounts (SPAs). In a similar vein, CMS will establish nationwide rates for items where the only available SPA is from a bid program no longer in effect. For certain items, such as wheelchair options used on different bases, CMS will use a weighted average of the SPAs for that code to establish a single payment rate for that item across all product categories.
Phase-In of New Bundled Payment System
A major development is the beginning of a new bundling payment system, which will initially affect no more than 12 new bid areas. CMS does not provide details regarding the time frame for implementing these new rules, though it does state that these bid programs will be "phased in as early as 2017." For now, CMS will limit implementation of the new bundling payment methodology to standard power wheelchairs and CPAP product categories. Under this new payment methodology, bidders will submit bids for and be paid on a continuous monthly rental basis; there will be no rental cap and no ownership transfer. The bid ceilings will be based on monthly per capita payment for all paid claims included in the bundle. The SPAs will be for the monthly rental of equipment, maintenance and servicing and replacement of supplies and accessories. There will be no separate payment for repair, maintenance, service or replacement. These costs are to be included in the submitted bids. The new bid areas will take place in up to 12 metropolitan statistical areas (MSAs) with a general population of at least 250,000 and that are not already in Rounds 1 or 2. There are many unanswered questions about this new bundled payment system. CMS has not indicated exactly how many HCPCS codes of the base power wheelchair items—and which accessories—will be bundled together, or how many bundles will exist for power wheelchairs. In the preamble to the final rule, CMS explains why it is including power wheelchairs: "We selected the category of power wheelchairs because we believe that payment on a separate, piecemeal basis for hundreds of various power wheelchair options and accessories is unnecessary and overly complex. In addition, power wheelchairs are the most frequently repaired DME item, and we believe that phasing in payment on a continuous monthly rental basis would ensure access to power wheelchairs that are in good working order." CMS also states that the process for setting the SPA and determining the pivotal bid in competitions where the bundled payment rules are applied will follow the current CMS process. CMS explains that it will provide advance notice of implementation at the time the competitions utilizing the new bundled payment rules are announced. Notices could take the form of the competitive bidding requests, or CMS web postings, program instructions or listserv messages, and will define the related products and services included in a category's single-bundled grouping.
Phase-In of New Power Wheelchair Repair Rules
In up to 12 new bid areas with traditional capped rental payment rules, CMS will require bidders to be responsible for all repairs and maintenance after the 13-month cap, for up to five years, when the beneficiary moves out of the competitive bidding area (CBA), or if medical need ends. Bidders must factor these post-cap repair and maintenance costs into their bids. CMS explains that this is a phase-in of a new requirement, acknowledging that beneficiaries are having repair service access issues. For now, this will only apply to power wheelchairs that the bidder originally furnished, so it does not address beneficiaries abandoned by a supplier who is no longer in business. The requirement also will not apply if the beneficiary received the wheelchair prior to being on Medicare, or if the bidder did not furnish the wheelchair. If beneficiary moves from one of these areas to a CBA where these rules are not in effect, a new period of continuous use will start. It appears that this phase-in for up to 12 new bid areas could coincide with the Round 2 Recompete. These new bid areas will be in MSAs with a general population of at least 250,000 and a Medicare Part B enrollment population of at least 20,000. Selecting MSAs that are not already included in Rounds 1 or 2 would allow competitions and the rules associated to begin after the final rule would take effect in areas that are comparable to existing CBAs.
Medicare DME Regional Rates Take Effect in Non-Bid Areas
In its final regulation posted online Oct. 31, CMS explains how it will reduce fee schedules in non-bid areas beginning Jan. 1, 2016, based upon information from the current Round 1 Recompete and the current Round 2 bid programs. CMS will divide the U.S. into eight regions: New England (CT, ME, NH, MA, RI, VT); Mideast (DE, DC, MD, NJ, NY, PA); Great Lakes (IL, IN, MI, OH, WI); Plains (IO, KS, MN, MO, NE, ND, SD); Southeast (AL, AR, FL, GA, KY, LA, MS, NC, SC, TN, VA, WV); Southwest (AZ, NM, OK, TX); Rocky Mountain (CO, ID, MT, UT, WY); and the Far West (CA, NV, WA, OR). For each of these regions, CMS will establish regional single payment amounts (RSPAs) based on the average of single payment amounts (SPAs) in the current Round 1 Recompete and Round 2 bid areas in the same region. RSPAs will be limited by a ceiling of 110 percent of average and floor at 90 percent of the weighted (by number of states) average of the RSPAs. Importantly, CMS will start phasing in the new rural rates on Jan. 1, 2016. The full rate reductions will take effect on July 1, 2016. The regional rates from Jan. 1 through June 30, 2016 will be based on 50 percent of the old and 50 percent of the new rates, and the new rates will be in effect July 1, 2016. Non-bid areas defined as rural will have rates at the 110 percent ceiling. CMS is defining rural areas as those represented by a postal zip code where at least 50 percent of the total geographic area included in the zip code is estimated to be outside any metropolitan statistical area (MSA). A rural area also includes a geographic area represented by a zip code that is a low population-density area excluded by CMS from a CBA. Clearly, these are numerous and significant changes in Medicare payment policy, and it is important to stay informed as CMS provides further details and clarifications.