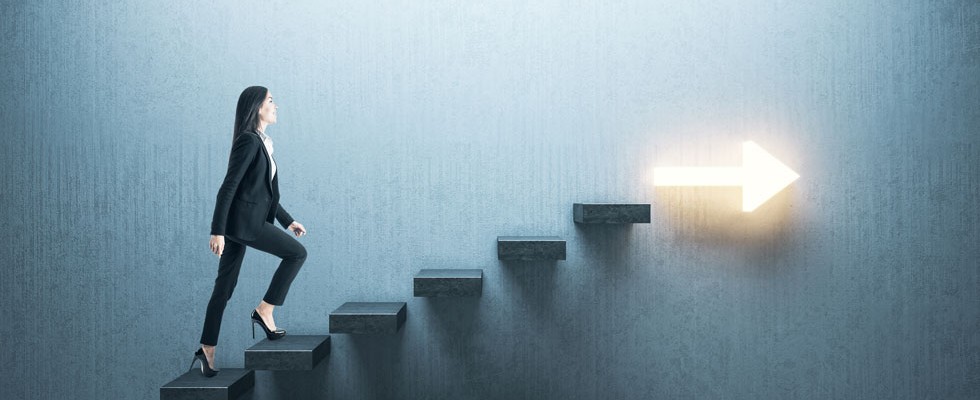 A path for professional growth in HME
Wednesday, September 8, 2021
If you're a home medical equipment (HME) or durable medical equipment (DME) provider, you may be interested in exploring ways to gain a competitive advantage and enhance the credibility of your company. Or, if you're a professional in the field, you may be wondering what professional certifications exist that can add value to your career. You might want to consider a unique certification tailored to the HME/DME profession that benefits both individuals and their employers—the Certified Durable Medical Equipment Specialist (CDME).
A CDME is well-versed in all aspects of DME, including prescription verification, intake processing, product selection, dispensing and/or equipment setup, regulations, documentation, billing, compliance and performance management. Whether you're a seasoned professional or new to the field, this certification is a way to substantiate your knowledge.
In a recent survey by the Board of Accreditation (BOC) about the CDME, which it created, 91% of respondents would recommend the credential to others and 72% said it had a positive impact on their job. If you're considering earning the CDME credential, it's important to understand a CDME's role, the pathway to certification and its benefits.
Scope of Practice
A CDME's scope of practice includes client interaction, practice management, professional development and responsibility, and product and/or supply selection.
» Client Interaction
While in-person or virtual appointment options vary by provider, all CDME interaction begins with patient intake. During this intake process, you obtain the client's information, validate the patient's prescription and determine benefits eligibility. CDMEs educate the patient on how to safely use their supplies and devices in compliance with federal, state and local regulations.
» Practice Management
CDMEs ensure that businesses operate in compliance with the Centers for Medicare & Medicaid Services' quality and supplier standards. Quality standards are a guide for DME and prosthetics, orthotics and supplies (DMEPOS) providers organized into two sections: supplier business services requirements and product-specific service requirements. Supplier standards are payment rules for items furnished by DMEPOS suppliers and issuance of DMEPOS supplier billing privileges. An additional example of practice management is keeping up with required ongoing continuing education in areas such as infection control and privacy.
» Professional Development & Responsibility
Those who have received CDME certification are qualified to manage product inventory, handle basic repairs and perform home inspections supporting wound care, respiratory equipment and enteral supplies.
While ensuring compliance with universal precautionary procedures and occupational safety and health rules, a CDME is also responsible for documenting any patient issues and communicating with pertinent members of the health care team to ensure a seamless patient experience.
» Product and/or Supply Selection
A CDME provides the appropriate equipment or supplies that meet applicable standards and guidelines and are in good working order to help the patient.
3 Steps to Certification
Step 1: Fulfill the Prerequisites.
To earn a DME certification through BOC, you must fulfill the prerequisites, which are a high school diploma (or equivalent) and 500 hours of DME experience. These 500 hours equate to roughly three months of experience. If you're new to the DME field, these hours can be quickly accumulated by shadowing another employee virtually or in-person. BOC recognizes earning experience hours may be challenging in some circumstances and can assist applicants who need help accumulating hours.
If you're a HME/DME provider or more seasoned DME professional, you most likely already have the "on-the-job" hours of experience required.
Step 2: Apply for the Program.
After your prerequisites are complete, you must submit an application to BOC online or via mail. You do not need to submit proof of patient care hours with your application, but you should have a record of these hours that you can provide on request or in the case of an audit.
Step 3: Complete an Exam.
After application, you will need to complete a 115-question multiple choice exam that assesses your entry-level competency and knowledge of DME. If you're already working in the field, you may need less preparation than someone new to the profession. However, if you prefer having more background information, BOC provides detailed content outlines for your review to help you prepare, and the exam can be taken either virtually or in person. Virtual exams are conducted with live remote proctors, and all you will need is a quiet space and a computer with an internal or external camera. You will receive the results of your exam immediately.
Maintaining Certification
After you are certified, it is important to stay up to date on the latest technology and process improvements in the DME industry. To continue your professional development and maintain your credential, you will need to renew your certification annually and fulfill five-year continuing education requirements.
You can earn continuing education units (CEUs) online or in person. Over the course of five years, those with certification must complete at least 10 CEUs; each unit is roughly equivalent to one hour. BOC offers a variety of resources to aid in completing these education requirements, including listing learning opportunities online and providing a personal web portal for tracking CEUs and deadlines.
Benefits of the CDME Credential
Becoming a CDME helps you set the bar for recognized excellence and inspires confidence. When the CDME credential appears after your name, it helps assure employers and patients that you're well trained and are held to the highest standard. Your certification belongs to you even if you change employers, and it demonstrates your expertise. For job seekers, this credential enhances your résumé and increases your chances of getting hired.
For business owners, there are multiple ways that employing CDMEs can benefit your company and differentiate your organization. Having certified staff demonstrates professionalism and reliability. Medicare's human resources management standards require technical personnel to be knowledgeable, competent and trained to deliver products—the CDME certificate helps suppliers meet these standards. CDMEs also help your team understand and manage risk and limit fraud, waste and abuse.
By explaining to your customers that you employ certified staff, you can also increase customer satisfaction and enhance your company's credibility.
Employing CDMEs also opens doors when marketing to new referral sources. Your certified staff can offer in-service options and education to a prospective practice, demonstrating immediate value. When delivering a product, be certain to showcase your CDME credentials (for instance, by taping a business card to a product box). That increases your business's visibility and offers you and your staff as an immediate resource for DME equipment and supplies.
Lastly, CDME credentials can help when contracting with third-party payers. They demonstrate that you are providing quality patient care by employing a proven and knowledgeable professional who will deliver the appropriate prescribed equipment. These staff credentials also offer payers the additional assurance of knowing you're in compliance with Medicare and DMEPOS accreditation standards.