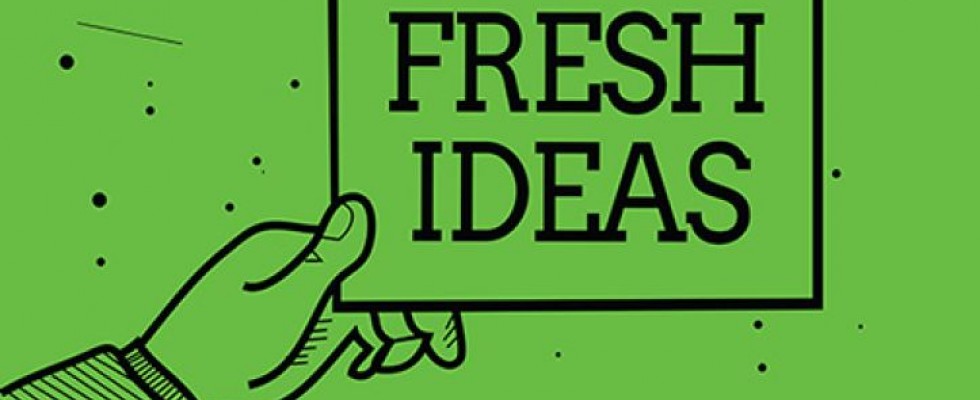 Tracking innovation in the HME market
Wednesday, October 10, 2018
It is impossible to ignore the fact that large corporations such as Amazon are the household name in the delivery business. Similarly, CVS, Aetna and more are disrupting the health care market. One thing is certain—in order to be among the disrupters, it is essential to be innovative, efficient and more.
In this article, the concept of innovation will be discussed through the lens of reduced reimbursement, exposure to innovative ideas, automation and exemplary service.
Since the onset of competitive bidding, the notion of HME providers doing more for less has become commonplace. More value to CMS has come in the form of up to 50 percent reduction in reimbursement and sometimes more. This has wreaked havoc on an industry that was known for providing superior service to its customers. This was effectively stripped away when companies could no longer sustain the level of care they were providing.
How Companies Have Survived Competitive Bidding
Many HME companies in the last several years were forced to exit the business (up to 50 percent in some areas between 2013 and 2018, per VGM). Those that remain are businesses that grew, those that accepted contracts with payers only when they could make ends meet, and those who discontinued relying on traditional payers for their welfare. At a minimum, companies explored alternate ways to garner revenue and positioned themselves in the marketplace.
For HME companies that made it through the financial challenges of competitive bidding, many focused on providing service not offered by companies that won contracts such as timely deliveries, patient contact via email, text messages, phone calls and more. Providers also remained profitable by offering products for cash, using an advanced beneficiary notice (ABN) when appropriate. For example, to expedite a hospital bed delivery, rather than the patient waiting several weeks to use a competitive bid contractor, non-contracted HME businesses offered a cash price to the patient (with an ABN) and provided same-day delivery. Examples of other cash products that have made a significant mark on recent retail sales are seat lift chairs and cleaning machines for CPAP devices.
Spark New Business Perspectives
In addition to improving service outside the insurance contract, look for other innovative ways of doing business by subscribing to business-oriented blogs, Twitter accounts, articles, podcasts, books, magazines and more.
Examine businesses outside of the HME industry to engage in outside-the-box thinking. An example of this is something I recently read in the book, "The Secret: What Great Leaders Know and Do," by Ken Blanchard and Mark Miller. In the book, I learned that in one-on-one CEO mentorship meetings, the CEO prepared questions for the new leader, and he had the new leader do the same. Further, he also asked interviewees to interview him and gave them a list of his references so they could check him out. These same ideas can easily be used in the HME business setting.
Learning best practice tips from other businesses, both in and out of HME, teaches leaders how to run a business, in general. For example, it is interesting to look at ways companies refocus when they are no longer profitable. They constantly look at their ROI (return on investment). In one example, an HME company with many outlying branches in small, rural communities examined their profitability by branch. They learned after budgeting by location that several branches were losing money.
After several months of evaluation and an effort to improve the business, they decided to close the under-performing locations in favor of rolling them into the next closest branches that were making money. This made the overall company 20 percent more profitable in just a few months. In addition, the company gained efficiencies by adding more volume and scale to the existing locations that were performing at or above par.
Innovation Involves Automation
With businesses that thrived despite the struggles of reduced reimbursement, innovation and efficiency also came in the form of automation. From scouring insurance data searching for patterns and trends that would prevent denials, to reporting on adherence driven directly off of a device such as a CPAP or NPWT (negative pressure wound therapy), HME companies have been able to use data to generate a higher level of compliance, an increase in referrals and, consequently, bottom-line revenue. For example, by finding the payers who don't pay under certain circumstances, software can edit out those payers and patients before orders are accepted rather than after they are denied. Similarly, device tracking helps improve compliance, generates additional supply revenue, and reports patient outcomes to referral sources.
Moreover, some of the best automation practices revolve around portals for referral sources to send orders, and include an automated order entry system complete with the required medical necessity documentation attached. The same is true for device tracking, which provides compliance adherence reminders to smartphone applications, text messaging, calls and emails. Companies are beginning to drop ship devices with video call training and more. This is never done without first equipping the company with HIPAA security protective software.
While automation allows companies to gain efficiencies and scale, automation can be expensive and costly to the bottom line. HME providers have been known to use software outside their billing system to improve efficiencies where they believe the billing software is not capable.
With an application programming interface (API) to make the add-on software seamless, this can work. Without it, and even with the API at times, the duplication of entry in multiple systems as well as the sheer knowledge needed for the various software solutions is unproductive and cumbersome. It potentially renders the company less desirable because it requires additional staff to manage a business with multiple software systems.
Aim to use as few software solutions as possible and weigh the need for additional software against the overall gain achieved. Minimally, a cost benefit analysis should be conducted prior to purchasing/designing the new software.
Service Is a Differentiating Factor
As automation initiatives are measured to maximize efficiency and scale at a company, for some companies, their differentiating factor is in their exemplary service. Rather than allow a group CPAP setup, drop shipped CPAP video training or online training programs, they insist on a high-touch service level by a clinician to separate their company from the pack.
Sometimes this involves a private, self-pay transaction (if applicable, check contract requirements first). Other times it is merely the way these companies justify doing business. It appears as an anti-Amazon approach to HME. Albeit an expensive distinction today, those that use this method swear by it as they generate increased referrals and skyrocketing orders.
 
Your Next Best Idea
Whether your approach is to use as much automation as possible with measured outcomes, or to rely on the old-fashioned and original high-touch service level, always stay nimble and open to change. Ready yourself by constantly reading and tapping into the experiences of your colleagues, as well as thinking outside the box, for your next best idea. Whether it is a new portal, device tracker or call from a respiratory therapist, challenge your company to create new ways of doing business and improve the current methods to gain additional bottom-line profitability.
Remember that Amazon may be proficient at timely delivery, but they do not provide hands-on care or service—yet. Secure your stronghold by staying nimble, opening your mind to new ways of doing things, and render yourself malleable in this rapidly changing health care market.