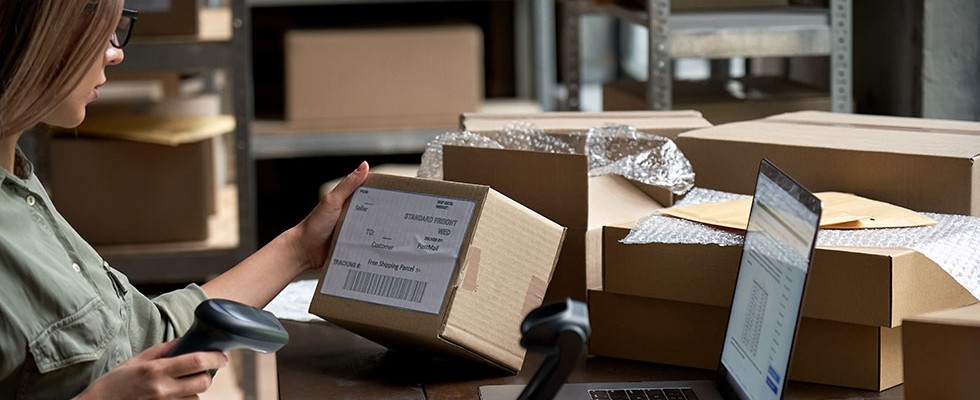 How the new approach to online shopping will change everything
Everyone knows the saying "the early bird gets the worm," but I also like the expression "it's the second mouse that gets the cheese." As a general rule, the home medical equipment (HME) industry has been slow to adopt change, especially when it comes to e-commerce technology and the shift toward retail sales. Given today's landscape, it may not be so bad to have sat on the sidelines. Having missed the first wave of e-commerce gives you an opportunity to learn from mistakes that others have made and assess what has worked and what has not and gain a better perspective on the direction of e-commerce for HME. In this case, it may be OK to be the second mouse.
The Amazon in the Room
No discussion about e-commerce can be had without addressing Amazon. The retailer's strategy has always been to make the buying process seamless for customers and to exploit every margin opportunity between the manufacturer and the Amazon customer.
Amazon started as a marketplace for books where sellers were introduced to customers in exchange for a fee. The sellers made money, Amazon made a 15% fee for sales completed on the platform and the customers got fast, easy and convenient shopping. Amazon then realized they were accumulating data—lots of data. They knew what customers were buying and they knew what sellers were offering. They also knew what worked and what did not. Sellers turned over all their customers' buying patterns and behavior to Amazon, and Amazon later used the information against them.
Whether you call it data accumulation, knowledge, research, intel, behavior tracking—or outright abuse—Amazon used that information to compete with its own sellers. First, it offered the items and combinations of items it knew customers were buying, and second, it drove margins downwards to the point where sellers on the platform, who had to pay 15% of sales for the privilege of being listed, couldn't compete. In essence, third-party sellers unintentionally helped Amazon drive their profits downward and created the conditions that hastened their own demise.
Following Amazon's Playbook
As we look at how—or even if—e-commerce can work for the home medical equipment industry, providers must accept the fact that some manufacturers and distributors are now following Amazon's playbook. You must be aware of it and develop a strategy to protect your business to avoid becoming collateral damage.
Like Amazon, your supplier partners have been collecting data about your patients because you are voluntarily giving it to them when they ship to your patient, just as many Amazon third-party sellers did. That may be OK in cases that make sense or when contractual protections exist. It is not OK, however, when your supplier can aggregate patient data and use it to compete with you by selling directly to consumers. Think about it: Your supplier has enough data on your customer to engage with them on social media, produce product ads on their browser and target them and divert them toward their own website. If you are working with a supplier who sells directly to consumers on their own website and on marketplaces like Amazon, it is time to stop ignoring e-commerce and pay attention.
The Death of Traditional E-Commerce
Many manufacturers and distributors now have their own e-commerce sites and also sell on Amazon. Why? Because it is more profitable for them to cut out the middleman—that is, you. It is how customers want to buy, and, as an industry, we have not stepped up with the technology to offer patients the retail items they need when, where and how they want to get them. Many providers are not engaging with patients online. Manufacturers and distributors want to sell their products to your patients and may be circumventing you because you are not paying attention to the online consumer's buying behavior outside your reimbursement bubble.
Having said that, there is a problem when your supplier is also your competitor and selling below your retail price or, in some cases, below your cost online and on Amazon. That is right out of the Amazon playbook. That is a warning to evaluate your supplier relationship, change to suppliers that enforce the minimum advertised price and/or look into private label products.
In my opinion, traditional e-commerce, whether selling on Amazon or on your own website, may no longer be profitable. Technology can be costly to maintain and is often difficult to change. It is also hard, if not impossible, to compete with your suppliers. It is a race to the bottom and they have a lower bottom. That system is rigged. The rules are stacked against you. It is time to start a new ballgame.
Headless Commerce: Trends, Solutions, Strategies & Predictions
The way patients shop has changed forever. They are getting used to engagement from multiple sources and making purchases through various touch points. They can interact with you by phone, video chat, email, website, marketplace, kiosk, text message, social media or visiting your location. In addition, there is interaction with their health care provider and the billing systems used to process reimbursement claims. All these touch points have systems with a limited and restricted back end that has a connection to a predefined front end. While many great solutions exist to address some of these interactions, they traditionally operate as separate silos. There is a struggle to keep up with the demands of patients because there is a disconnect between how they want to interact and the tools you use.
Headless commerce provides an opportunity to interact with patients in all of the channels mentioned above. What is headless commerce? In simple terms, it separately manages data (your products and services, suppliers, patient history, etc.) from the patient-facing interaction. It allows you to create the user experience your patients want without the complication, cost or limitations of a traditional single-purpose e-commerce platform.
The hallmark of headless commerce is the use of application programming interfaces (APIs) that deliver new functionality and patient experiences by combining their reimbursed medical product needs with complementary products and services they are currently getting elsewhere. It makes it seamless to inform patients who have a particular condition about all of the complementary items they could benefit from. It's like your in-store salesperson making a recommendation for a grab bar when a patient comes in for a rollator or walker—without the need for the patient to visit your physical location.
Headless commerce starts with a platform that offers the APIs with flexibility to power any front-end commerce site, billing system, point-of-sale system, scripting system, email marketing campaign or resupply program while retaining all of the patient-facing features that provide fast and convenient transaction execution. Think of a back end that manages and stores all of the product information for reimbursement items you offer, as well as all of the complementary retail items the patient may benefit from. The data includes detailed product information, such as descriptions, specifications, HCPCS codes, pictures, videos, alternate SKU, accessories, complementary products and more. This data can be queried and presented to patients in a very targeted manner during their care process. This can be rendered on your traditional e-commerce site, in email or resupply campaigns, or informative brochures with a QR code that provides relevant information specific to
a patient.
Once patients hit "Buy Now," they are directed to pay by credit card for the retail items or are routed to the billing system to determine if the item qualifies for reimbursement. This is currently available as a hosted, managed and cost-effective commerce-as-a-service system that allows you to control what you sell to whom and on what platform.
Your billing folks are not marketers. Your retail folks are not web designers. Your marketing folks are not developers. You need to work with a platform that includes a central location to manage the products and services you offer, the vendors you work with and the agility to move and grow, all while enabling your team to work within your existing system.