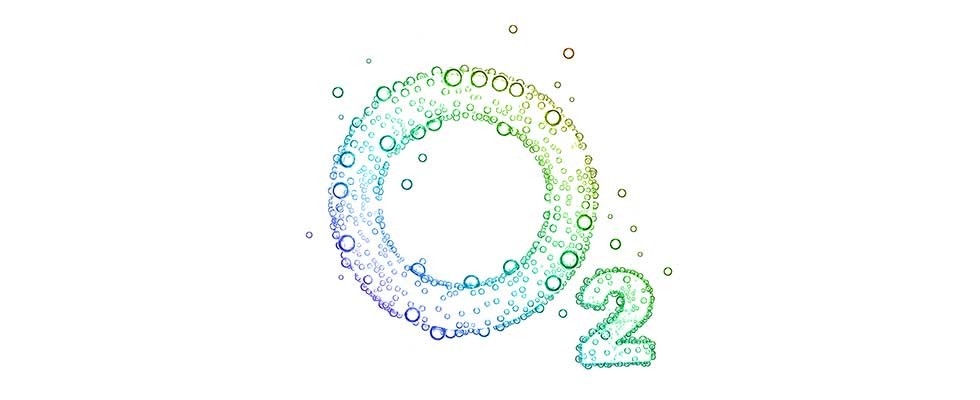 A conversation with VGM's new respiratory director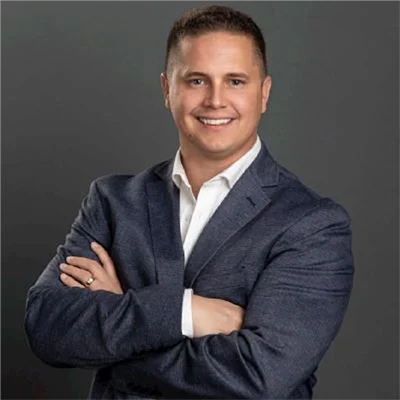 Boone Lockard joined VGM & Associates this spring as the new director of VGM Respiratory. Lockard began his career as a respiratory therapist at Lehan Drugs, serving northern Illinois, and has more than 12 years of experience in durable medical equipment (DME). Before joining VGM, he worked with Philips Respironics as a key account manager. HomeCare chatted with Lockard about the latest in the respiratory DME world and what providers need to know.
HOMECARE: So you're new to VGM, but not new to the DME world, right?
LOCKARD: I've been in the independent pharmacy world basically since I was born, and in DME since I was 16. My mom managed a string of independent pharmacies here in Illinois for about 40 years, and literally her water broke with me while she was at work! I worked there when I was 16 and got into DME working as a customer service representative for a while, and then went to respiratory school, finished that up and then came back and worked for the same DME here in Illinois for roughly 11 years. I was a respiratory therapist, and I started a ventilation program and an AffloVest program as well with them, then I moved more into a sales role. We had entered new markets before I took off from there; we'd opened two more locations in the northern Illinois area and then in 2019 I joined on with Philips as an account manager.
HOMECARE: Have you seen things change over time in the respiratory world?
LOCKARD: In the short time that I have had in the industry, it's been a complete whirlwind. When I was at the DME level, we were introduced to competitive bidding and we were literally frightened that our doors were not going to be open within a year. We didn't win a bid—that's when I took on more of a sales role and started trying to enter into markets that were not part of the bidding territory. And then obviously, there are reimbursement cuts and everything else the industry has gone through in the last 12 or 13 years.
HOMECARE: That said, do you have optimism about where things are heading?
LOCKARD: Oh yeah! I feel like COVID really presented the homecare market at a national or global level; you know, we really found out that people needed to be taken care of in their home, that it was a safe place. And I think that it brought a lot of light to what we do in the industry.
HOMECARE: You mentioned competitive bidding—I know we can't quite have a funeral on it, but it is on life support, right?
LOCKARD: We're still wondering what it is going to look like come next round. Supposedly something's coming in December, but we don't really know if it encompasses all of the product categories that it did before, or if it's just bracing like it has been.
HOMECARE: What are some of your priorities and goals there at VGM?
LOCKARD: Taking on this role, my biggest priority is how do I introduce our members at VGM to or help them bring on new revenue-generating lines of product. Whether that might be the AffloVest—or High Frequency Chest Wall Oscillation therapy—or do we revamp their clinical programs that they have surrounding ventilation and respiratory products. We're leaning heavily on Encore Healthcare's TeleRespiratory program to try to produce better outcomes for these patients and be able to create and provide data to either insurance providers or physicians.
HOMECARE: Is there more demand for at-home ventilation options, or do you think there will be down the road in part because of the pandemic?
LOCKARD: I think some of these patients are experiencing prolonged symptoms of COVID. We've heard a little bit about COVID lung—it's here already and more studies are to come on that. I think we're really waiting to see what the lasting side effects are from COVID-19; there's still a lot to come on that with research. We're seeing patients who thought that they were going to be on oxygen for a couple of weeks post-discharge and some of them are still on it today.
HOMECARE: Are you finding that the providers you're working with are receptive to trying new things?
LOCKARD: They definitely are, and the global CPAP shortage has kind of pushed their hand to do that. What other ways can we help these patients and provide great clinical care, but also how can we generate new revenues so that we can continue doing what we do on a daily basis?
HOMECARE: Is the Philips recall something a lot of people still have questions about or are trying to navigate?
LOCKARD: I think Philips has gotten better at their communication to DME customers, at keeping them in the loop of everything that's going on. We still have occasional questions, but right now it's really like a hurry-up-and-wait type of situation. The process is there, the manufacturing has ramped up and now a lot of these members and patients are just waiting for the machines to show up on their doorsteps.
HOMECARE: In CPAP more generally, have some of the supply chain issues calmed?
LOCKARD: On the CPAP device itself, we're still in a waiting period. ResMed is still having their constraints. React Health is also getting more machines out to some of their newer customers that have come on board with them. And then obviously, when Philips has completed the remediation, they'll be back in the market as well.
HOMECARE: What's the situation with the CPAP devices that have emergency authorization? What will happen with those when the public health emergency ends? Does anybody know yet?
LOCKARD: So we really don't, and of the questions around the CPAP shortage, that's the biggest one that we get: What's going to happen? If I've got a patient that's in the middle of a rental on their CPAP device and all of a sudden the emergency use authorization (EUA) goes away—we're not sure yet. I feel like there's been manufacturers coming out of the woodwork with the EUA. There's one main manufacturer that has really built some market share. But other than that, we get inquiries every week from members asking, "Hey, I saw this online. What do you guys think of it?" … It would be nice to see the government step up in some way, like they did with the formula shortage; that got a lot of limelight and something was done about it. And we're over here in the CPAP world wondering why we are not getting any sort of relief.