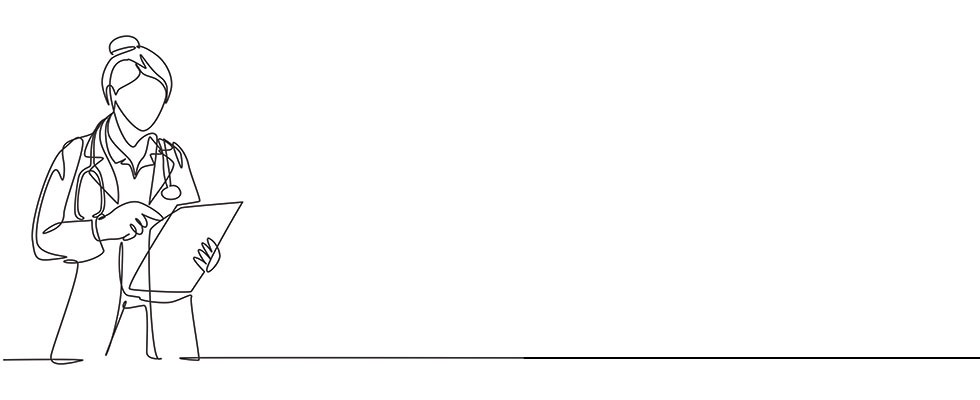 Seeking a new solution? Consider this.
Since passage of the 21st Century Cures Act in 2016, states have been faced with deadlines to implement electronic visit verification (EVV) for home-based personal care services (PCS) and home health care services (HHCS) in an effort to combat waste, fraud and abuse.
Yet experience deploying EVV for PCS and the impending Jan. 1, 2023, deadline for HHCS has left many states wondering if they have the best solution, or whether now is an ideal time to make the switch to an EVV solution that can effectively manage the entire network and ensure better care.
When instated, the Cures Act mandated use of EVV to electronically verify that Medicaid-funded PCS and HHCS workers arrived on the job and completed the approved tasks. But the law didn't provide detailed implementation guidance, leaving states with tremendous freedom to use their own designs and technologies, or even build on existing systems.
Looking forward, however, the many benefits of EVV, such as incentivized timeliness and records being more accurate and secure than traditional paper time sheets, make this an ideal time for states to review their EVV vendors. Looking at their decision-making process can help individual providers make their own vendor choices as well.
The Time is Ripe for Changing EVV Implementation
As the Jan. 1, 2023, HHCS mandate approaches and frustrations with earlier implementations continue to mount, now is an ideal time for states and homecare providers to explore new EVV options.
Below are six questions you should ask—and important features to look for—to select an EVV vendor that fits your specific needs and goals.
1. Does the solution support vertical connectivity?
Compliance with the 21st Century Cures Act is extremely challenging when EVV systems cannot be integrated across providers (both personal care service agencies and skilled agencies), financial management service entities and managed care plans. Plus, limited access to detailed visit data could lead to waste, fraud and abuse; overpayments; inability to maintain compliance; and failure to provide members with the services they need.
States and providers should look for electronic visit verification software that mirrors the homecare ecosystem by connecting all stakeholders through a single platform. This provides visibility and transparency and makes it easier to monitor your provider network's performance and ensure the quality of member care.
2. Are the EVV tools fully functional?
Numerous tools on the market can electronically verify the type, date and location of the service performed, who received service, the caregiver or aide performing the service, and the time the service begins and ends. But not all tools are created equal. Some electronic visit verification technology only does the bare minimum, which can negatively impact providers.
All-in-one EVV solutions can streamline processes and deliver greater efficiency. Solutions should automatically associate the visit with the schedule and authorize the services performed. Plan-of-care tasks and duties should be captured upon clockout. And, to protect caregivers' privacy, GPS coordinates should be captured only when clocking in and out—not before, during or after the visit. Consider EVV systems that also offer billing, scheduling, payroll, reporting and compliance capabilities, as well as direct integrations to other solution vendors.
3. What is the price?
The least expensive technology isn't always best. An EVV solution should offer more value than solely compliance, and it should be a tool that provider networks actually like and fits into their workflow.
States should focus on an EVV solution that meets long-term needs and Cures Act requirements and can deliver other benefits—from communications and billing to workflow efficiencies. Today's EVV is generally more affordable and feature-rich than first-generation solutions. But for that added functionality to be a true benefit, make sure it actually works.
 4. What is the impact on member outcomes?
The industry shift to value-based care is making it even more important to consider how technology will impact members in a state. When all stakeholders can leverage a single system, everyone has greater visibility and access to key metrics to ensure quality care.
Look for solutions that let payers leverage caregivers' visits with members to improve health outcomes through real-time change-in-condition alerts, social determinants of health observation reporting, and gathering in-home health-related metrics over time at member, risk cohort and population levels. With these insights, member risk escalations can be more easily prevented and hospital readmissions reduced.
5. Has your state achieved Centers for Medicare & Medicaid Services (CMS) outcomes-based certification for EVV?
Applying for CMS outcomes-based certification can be a long, expensive and difficult-to-navigate process. But the benefits—more efficient processes, demonstrated compliance, and enhanced federal financial participation—make the effort worthwhile. States should research a CMS-certified vendor that can support you in your path to timely compliance and ensure a more effective process for all stakeholders.
6. Does the solution accommodate self-direction?
Self-direction is an increasingly popular option for individuals wanting more control over their health care. As more in the Medicaid population select home- and community-based services (HCBS) for their care, member experience will be the No. 1 factor impacting electronic visit verification success for self-direction programs.
Make sure key elements in EVV systems can accommodate both traditional HCBS and self-direction. These include self-scheduling options, participant review and approval capability, flexibility, no geofencing, variability, controls for program integrity and GPS coordinates captured only at clock in and clock out. By prioritizing participant autonomy and following best practices, payers can ensure they implement an electronic visit verification system that delivers positive outcomes, compliance, reduced risk, and above all, an effective self-direction program that benefits all stakeholders.
Selecting EVV technology shouldn't happen in a vacuum. This technology impacts everyone involved: providers, caregivers and members. States should look for an EVV system that is more flexible and reliable, and designed to connect the entire homecare ecosystem.
With the right solution in place, all stakeholders can reap the benefits—from Cures Act compliance to effectively managing the entire network and ensuring better care over the long-term.